(UPDATED) The Supreme Court denies the Sollicitor General's motion for reconsideration which argued that full documentation would risk national security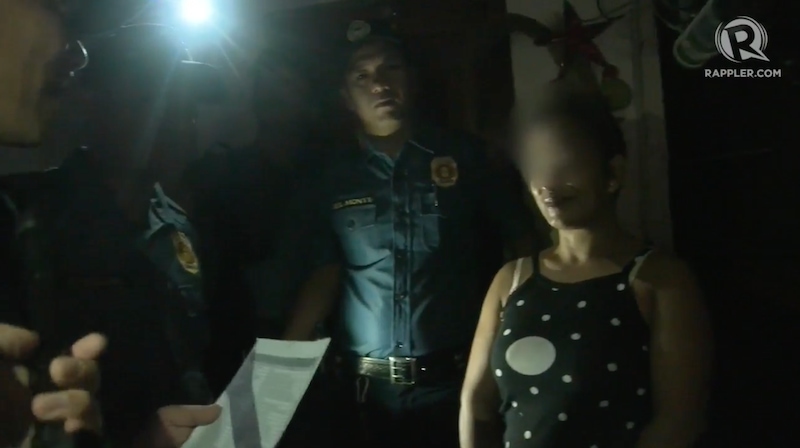 MANILA, Philippines (2nd UPDATE) – The Supreme Court en banc has denied the appeal of Solicitor General Jose Calida and compelled the government to provide to the SC full documentation of the 3,000 deaths that arose from legitimate police anti-drug operations.
"The Court denied the Solicitor General's Motion for Reconsideration of the Court's Order dated 5 December 2017," SC spokesman Theodore Te said in a news conference on Tuesday, April 3.
Calida will have to produce the documents and submit them to the High Court 15 days from notice.
Lawyer Cristina Antonio of the Center for International Law (Centerlaw), one of the petitioners, said they are "fortified by this triumph of justice and the rule of law."
"In behalf of the petitioners and all family and kin of EJK victims whose lives have been snuffed out, our deepest thanks to our brave and righteous Justices. We are full of hope that next, the Court will grant the protection that our people need," Antonio said.
The SC en banc requires the government to submit the following:
Names, addresses, ages, gender of those who were killed

Place, date, and time of the drug operation

Names of the PNP team leaders and members who participated in the operation

Pre-operation plan "or whatever is the pre-operation preparation"

Post-operation operation

Whether search warrants or warrants of arrest were issued

Names of media, NGOs, or barangay officials who were present during the operation
Read the SC resolution below:
The documents are crucial to the main petition where groups are seeking to declare the war on drugs unconstitutional. 
The Philippine National Police (PNP) said it "respects" the decision of the High Court, even as it maintained that its anti-narcotics campaign is "constitutional."
"The PNP respects the Resolution of the Supreme Court but will take the legal recommendation of the Solicitor General on the matter.  We assure the public that our campaign against illegal drugs is constitutional, legal, and is implemented in the interest of public safety," the PNP said in a statement on April 4, Wednesday.
The PNP had earlier revamped its drug war rules, hoping that the SC would give it a favorable decision on the petition.
The SC en banc held 3 days of oral arguments on the main petition, read highlights here: Day 1 | Day 2 | Day 3.
Calida appealed the documentation order, citing national security.
The decision of the SC en banc to require documentation will have a relevant impact on the preliminary examinations of the International Criminal Court (ICC) on the war on drugs.
Had the SC approved Calida's appeal, legal experts said that can be interpreted as the Philippines' unwillingness or inability to investigate the alleged crimes, which would give the ICC jurisdiction. – With a report from Rambo Talabong/Rappler.com