Beautiful beaches accessible to Metro Manila – some as close as 3 hours away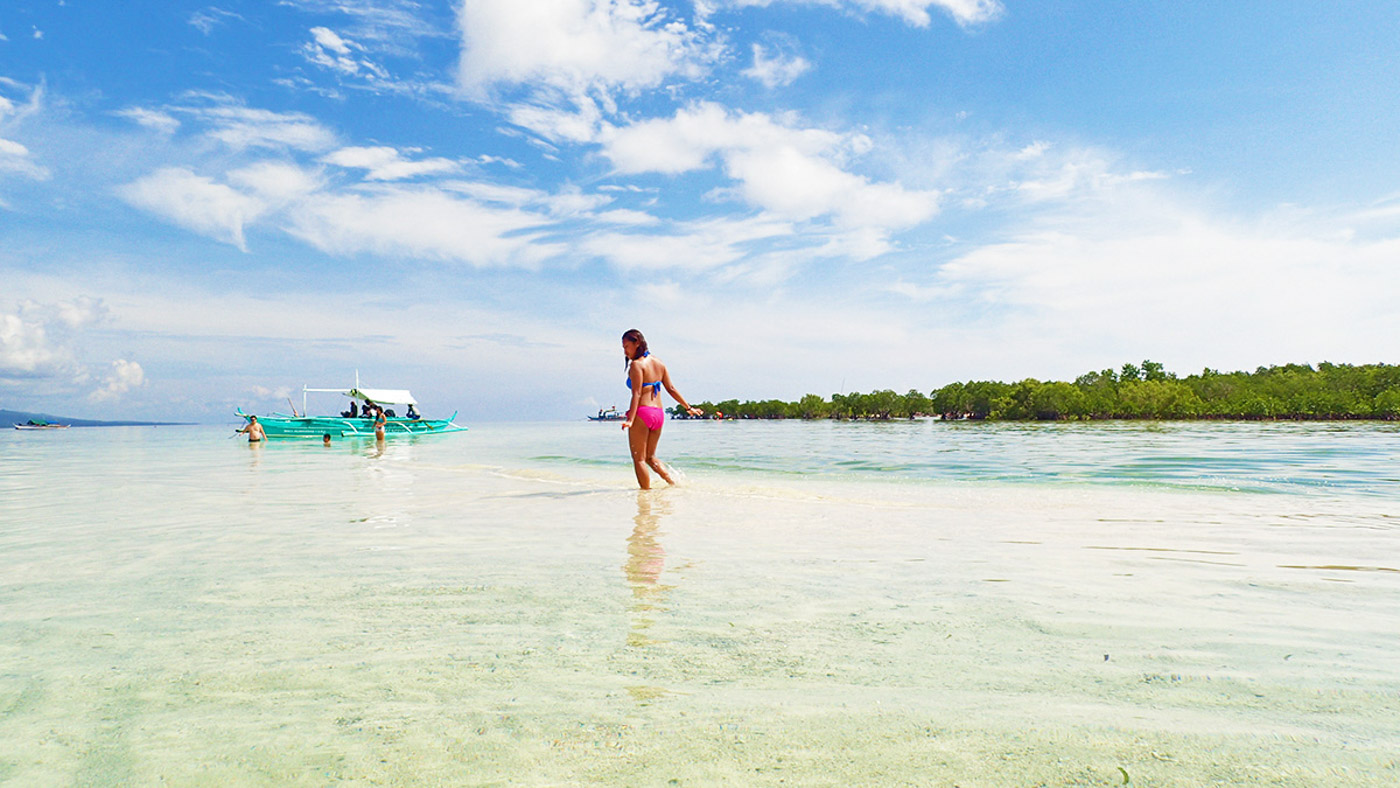 While there are beaches like Palawan's – or even Boracay's – that are most likely on many people's bucket lists, there are some beautiful beaches that can be easily reached from Manila, too. These beaches are accessible via a land trip, plus a boat trip, in some cases.
These trips can cost just around P2,000 and below, especially if you choose basic accommodations or camping. For trips requiring boat transfers, traveling with a group is a must to stick to the budget.
Some of the beaches below can be reached in as little as three hours. (READ: Head to 'Borawan' and these 5 unspoiled PH beaches)
Calatagan, Batangas
Calatagan is known for its white sand and its proximity to Manila. While Calatagan's beach is already dotted with resorts where rooms usually cost P3,000 or more, there are some where you can pitch a tent for a minimal overnight fee.
Manuel Uy Resort, for example, has an overnight fee of P200. Environmental fee is P30. Renting a tent, meanwhile, costs P500. For food, you can easily buy some fresh fish and vegetables at the Calatagan public market to cook before you ride a tricycle to the beaches. You can bring your own cookware, while some places like Manuel Uy have grilling stations you can use for free.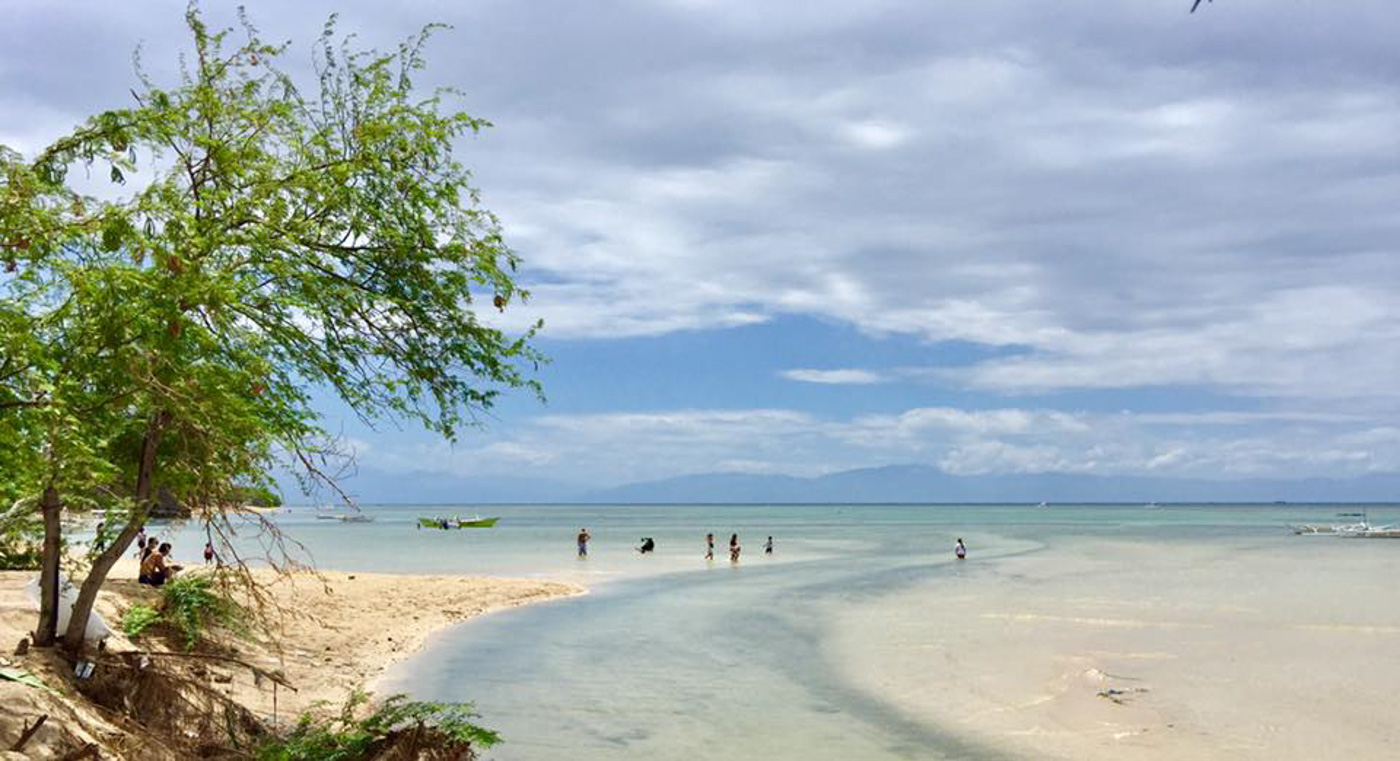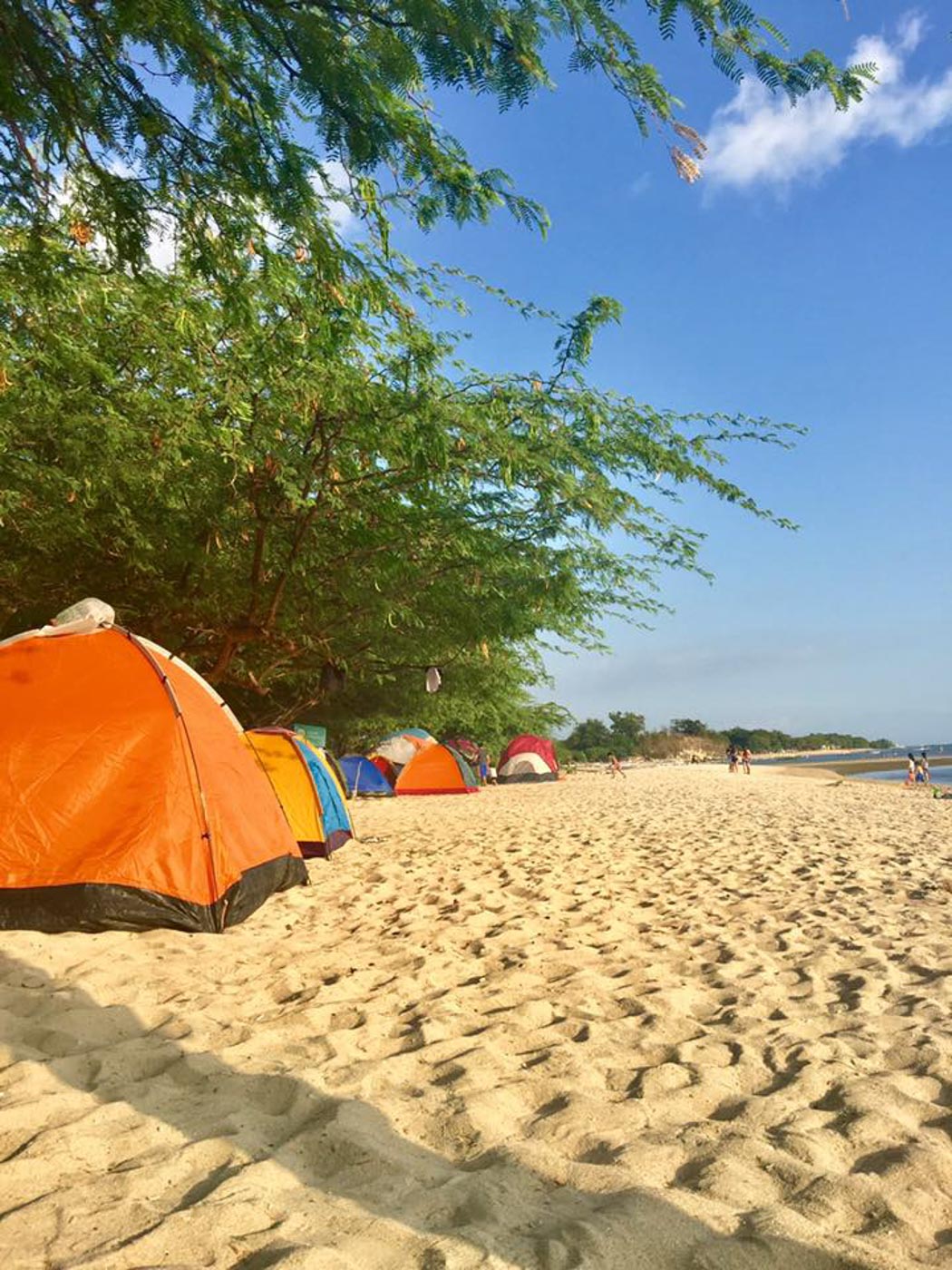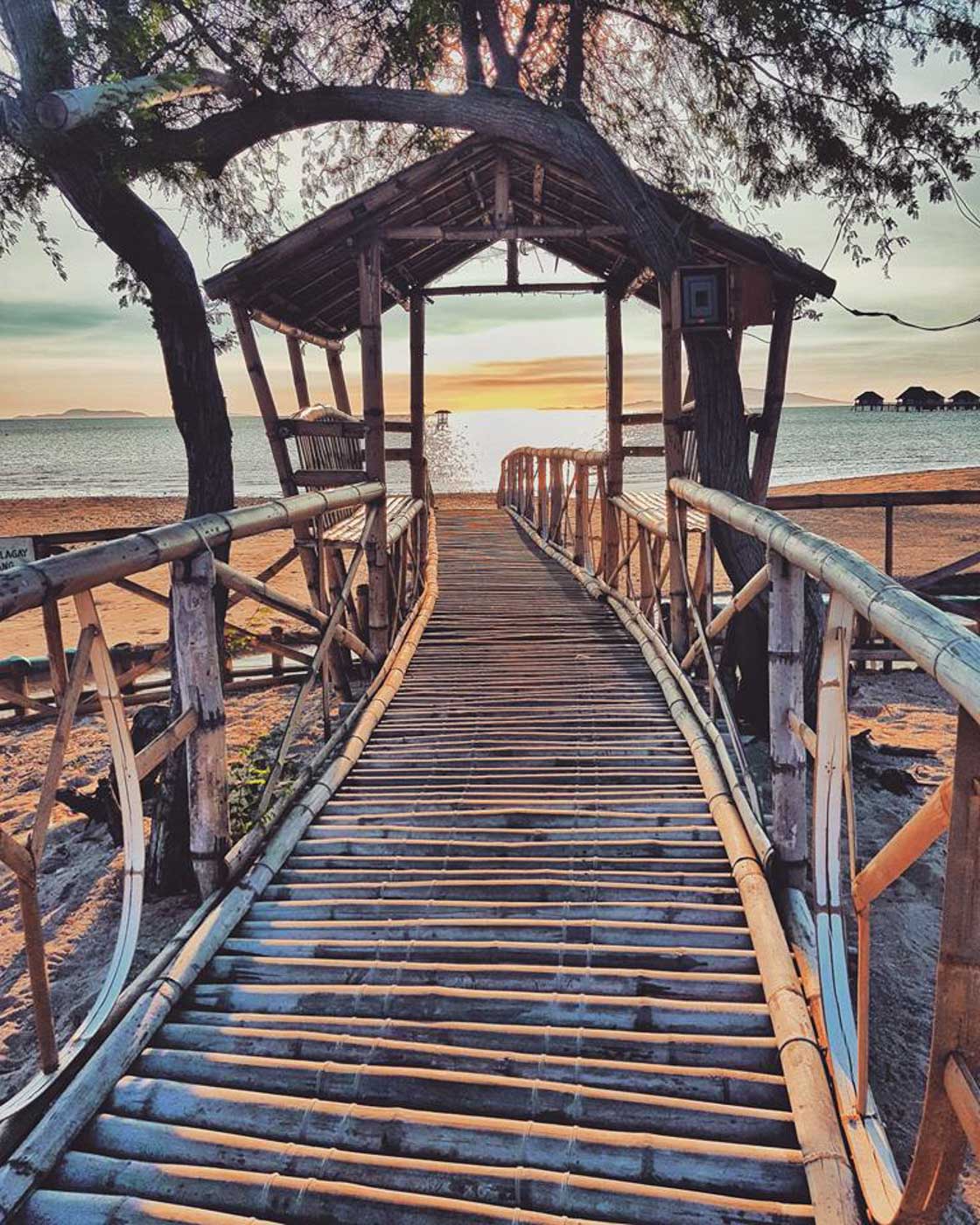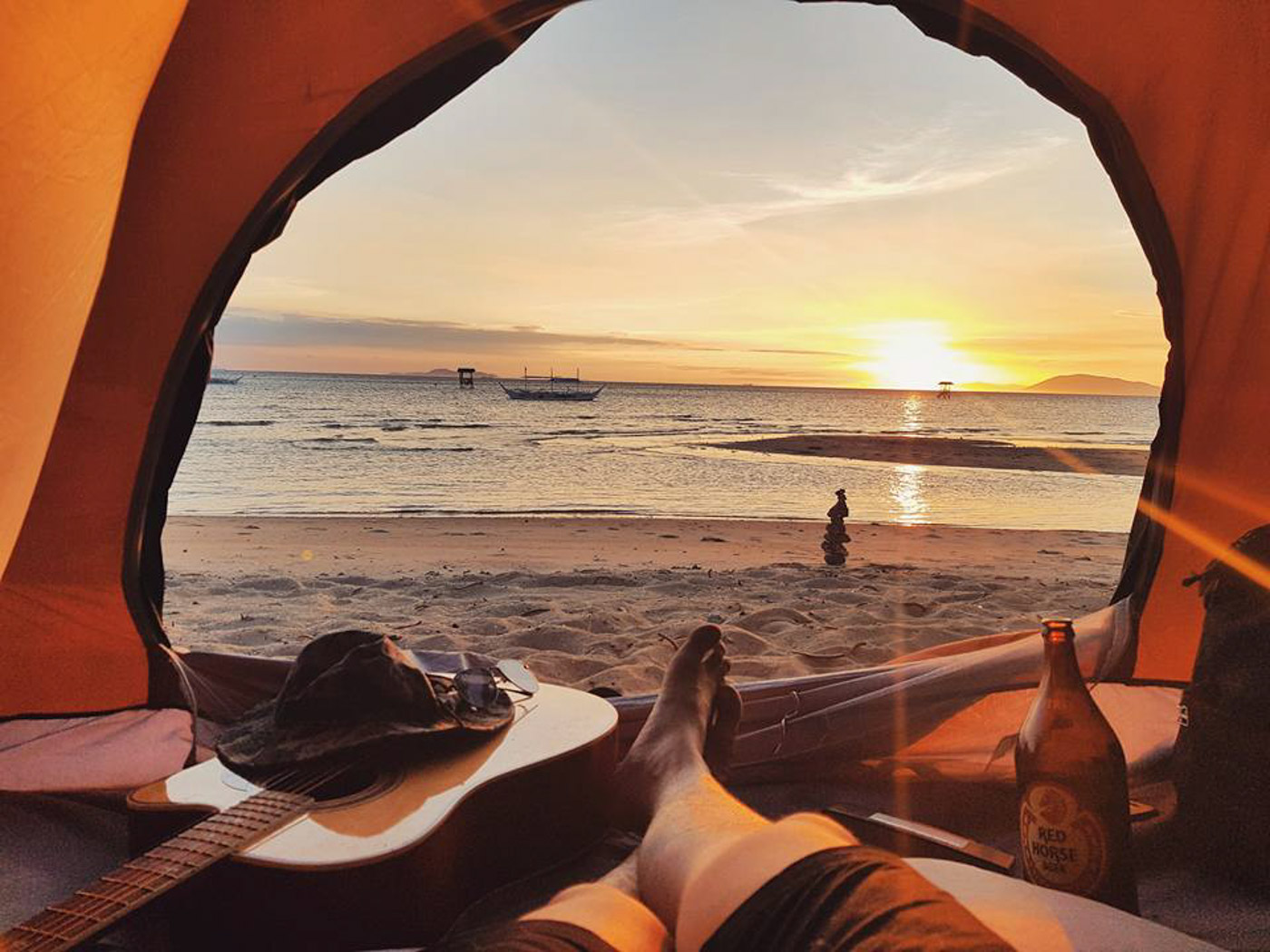 Walk along the beach – the sand appears as a vast expanse when the tide is low – enjoy the sunset, or simply relax being there. You can also take a boat to visit nearby islands for an additional cost (usually P500 per person).
How to get there: From EDSA-Taft Metropoint Mall, ride a van to Calatagan (around P180). Travel time is 3 hours or more. Then take a tricycle to Calatagan's beaches. Tricycle to Manuel Uy Resort is around P200.
---
Malabrigo Beach, Lobo, Batangas
While Calatagan is known for its white beach, Lobo's Malabrigo Beach has a gray pebble expanse. A walk along the coast can lead you to Malabrigo's lighthouse. (READ: Catching a shooting star at Malabrigo Beach, Lobo, Batangas)
There are resorts like La Bien where a group of four can share for a room worth P2,500. La Bien and some resorts also allow camping, charging P300 for tent pitching and P100 for beach entrance fee. Tent rentals cost P300.
Meals are usually P150-P200 at La Bien. You can also bring your own ingredients and pay P300 to cook on site. The resort can also cook for you with the ingredients you bring for an estimated P500 or more for three meals.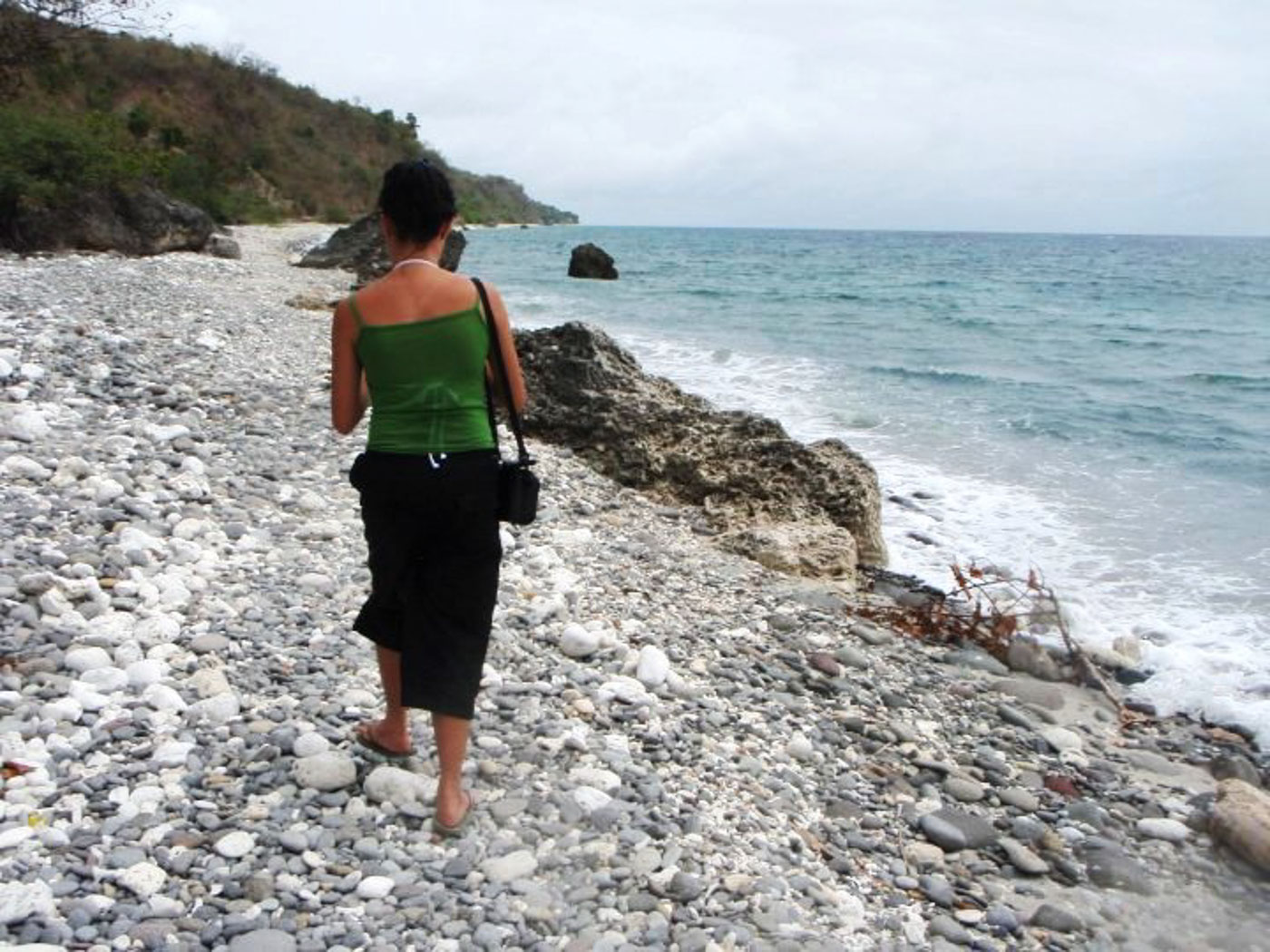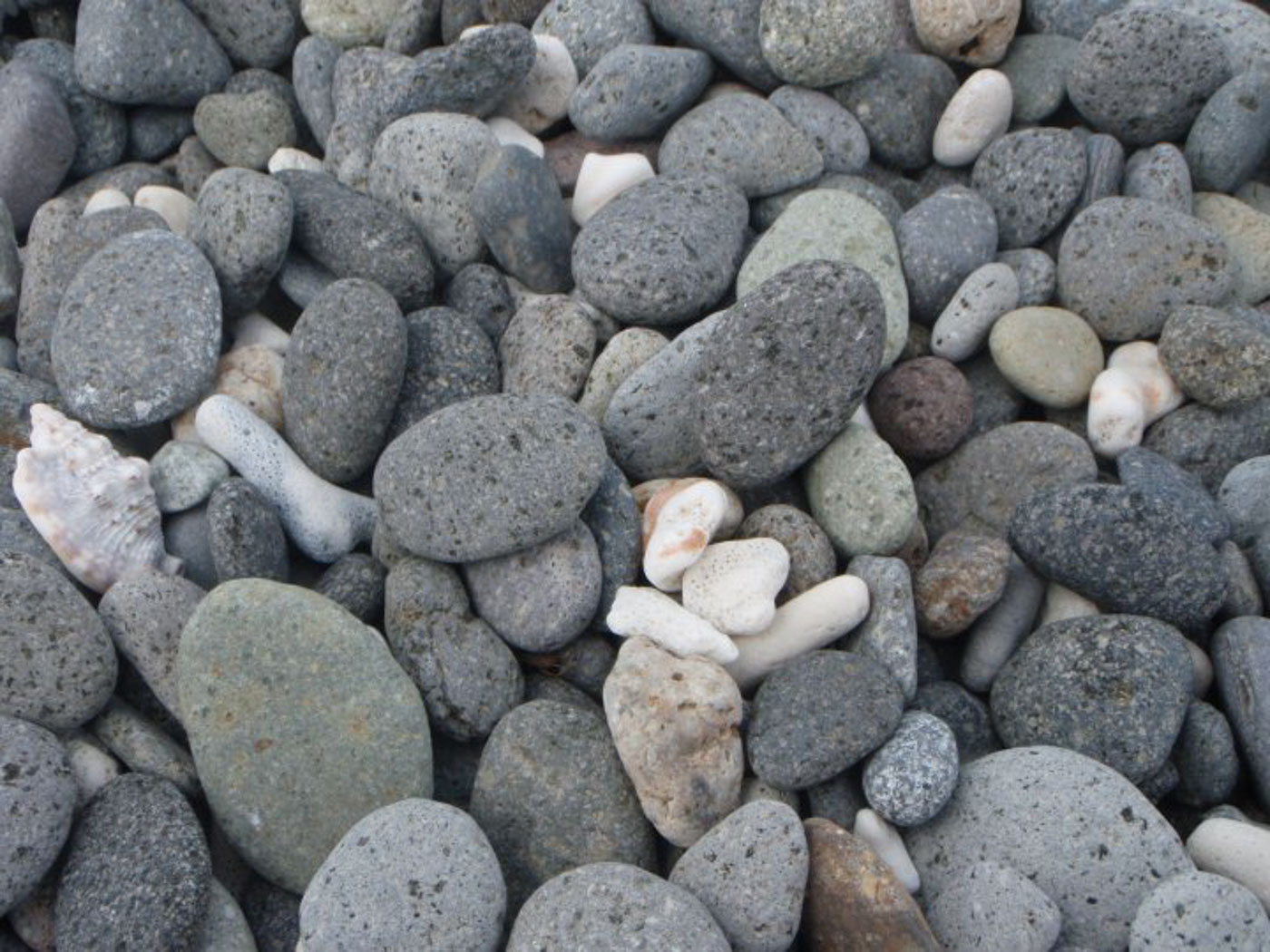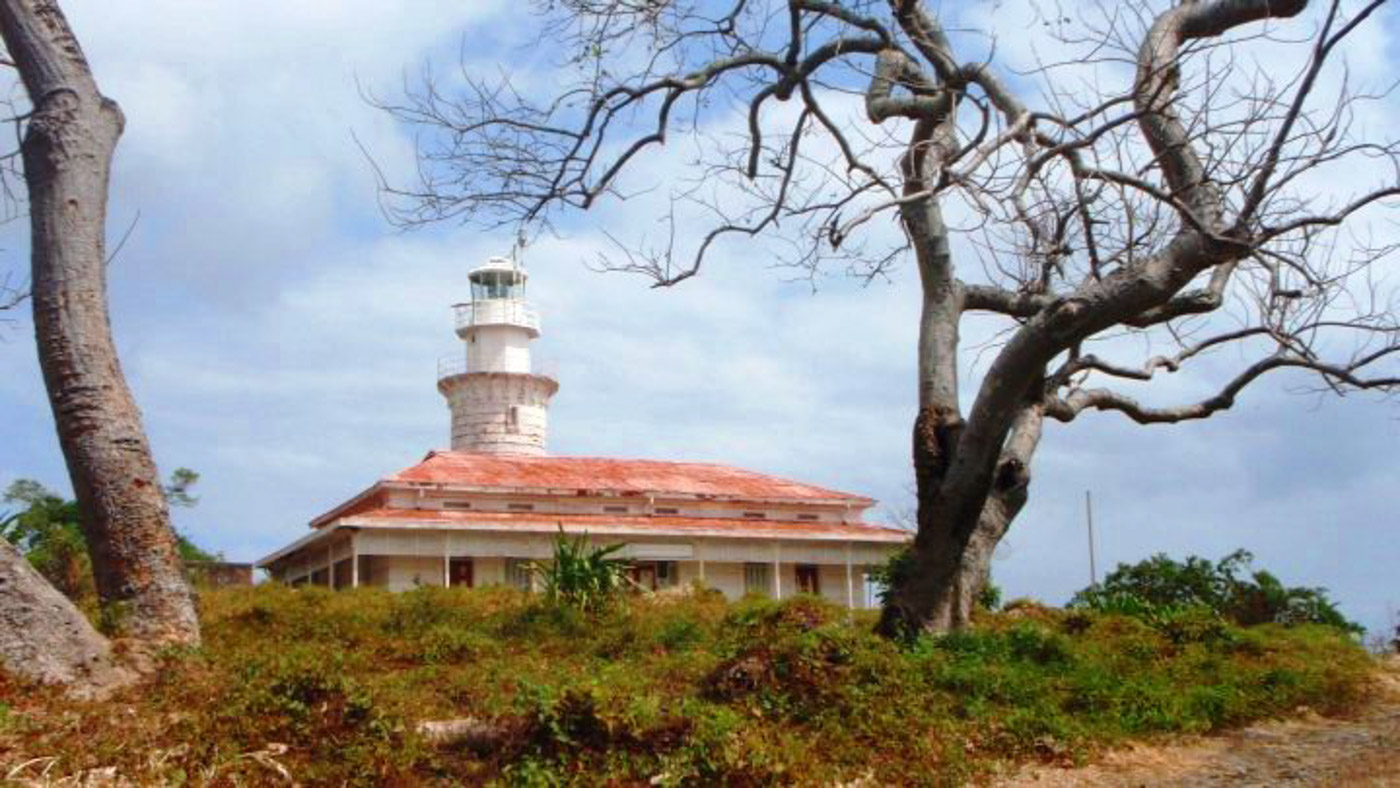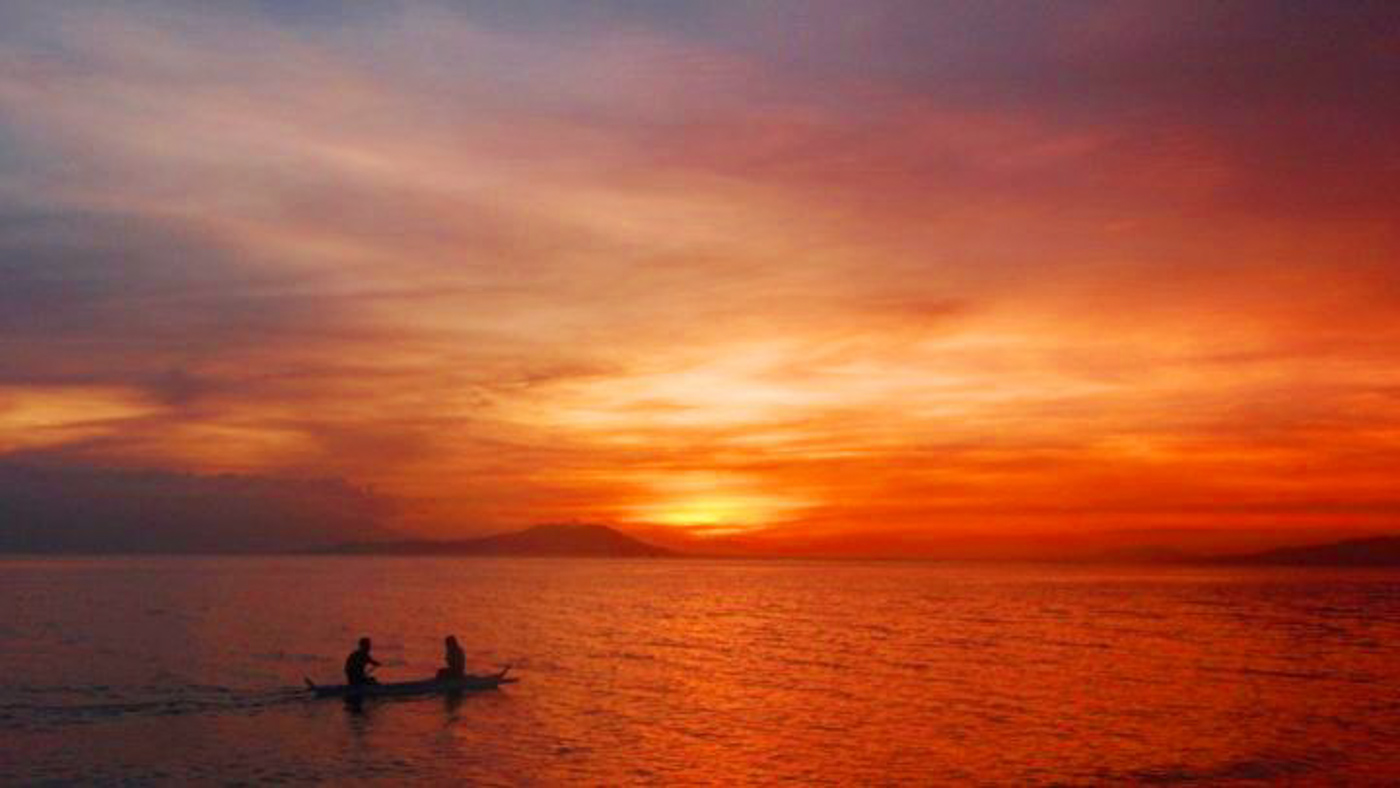 Walk along the coast (barefoot, if you want an instant foot massage) and take a dip in the clear water usually characteristic of pebble beaches. Wait for the sunset. If you have time, walk to Malabrigo lighthouse.
How to get there: Ride a bus passing by Lipa City Grand Terminal (usual signboard is CALABARZON, Batangas City Grand Terminal). From EDSA-Cubao, fare is usually below P200. From Lipa's terminal, ride a van to Lobo (around P120). Ride a tricycle to Malabrigo (usually P120). Travel time is usually over 3 hours.
---
Liwliwa Beach, San Felipe, Zambales
While its shores are ash-gray, Liwliwa has its charm with its fine sand, pine-like agoho trees, a mountain backdrop, and sunrises and sunsets. Its waves are also perfect for surfing, especially during the monsoon months. (READ: Get stoked: 7 lesser-known PH surf spots)
Accommodations are affordable, even for the solo traveler. At Hideout, for example, dorm beds with breakfast are as low as P500. Rooms good for 4 are P1,900.
Liwliwa also has campsites where you can pitch a tent for P100. Environmental fee is P20. Meals are as low as P100 and below at the neighborhood eateries. And, for those who want to try, surfing lessons are usually P400, and skimboarding lessons are P250.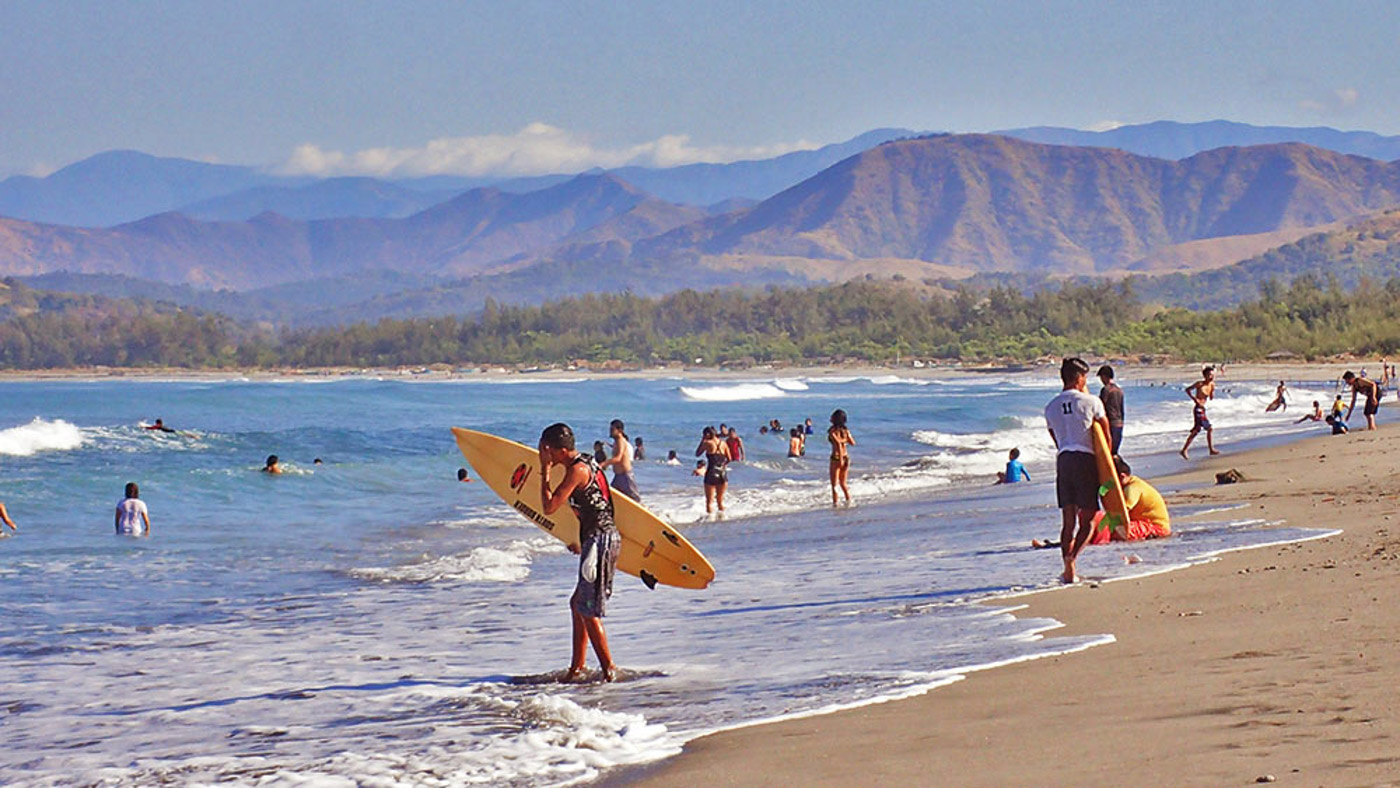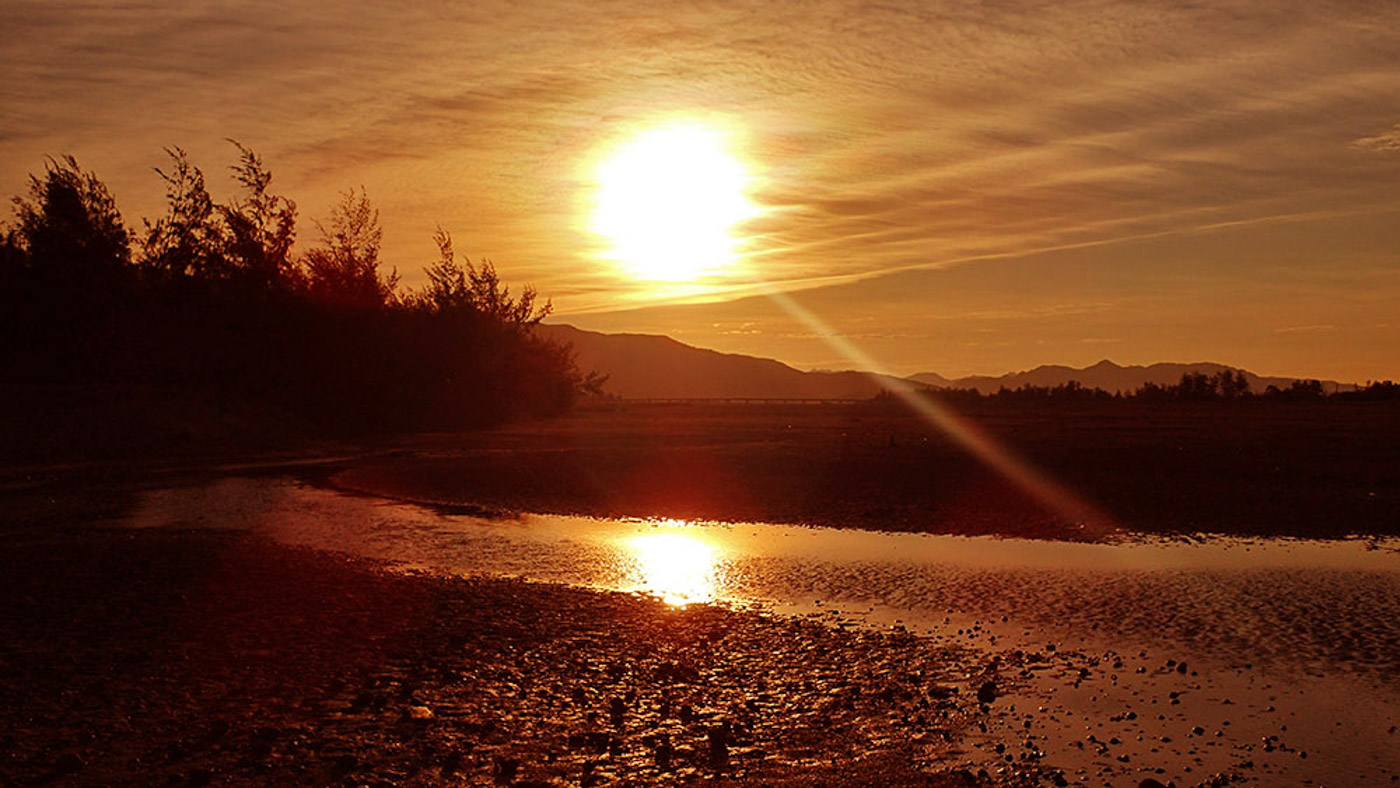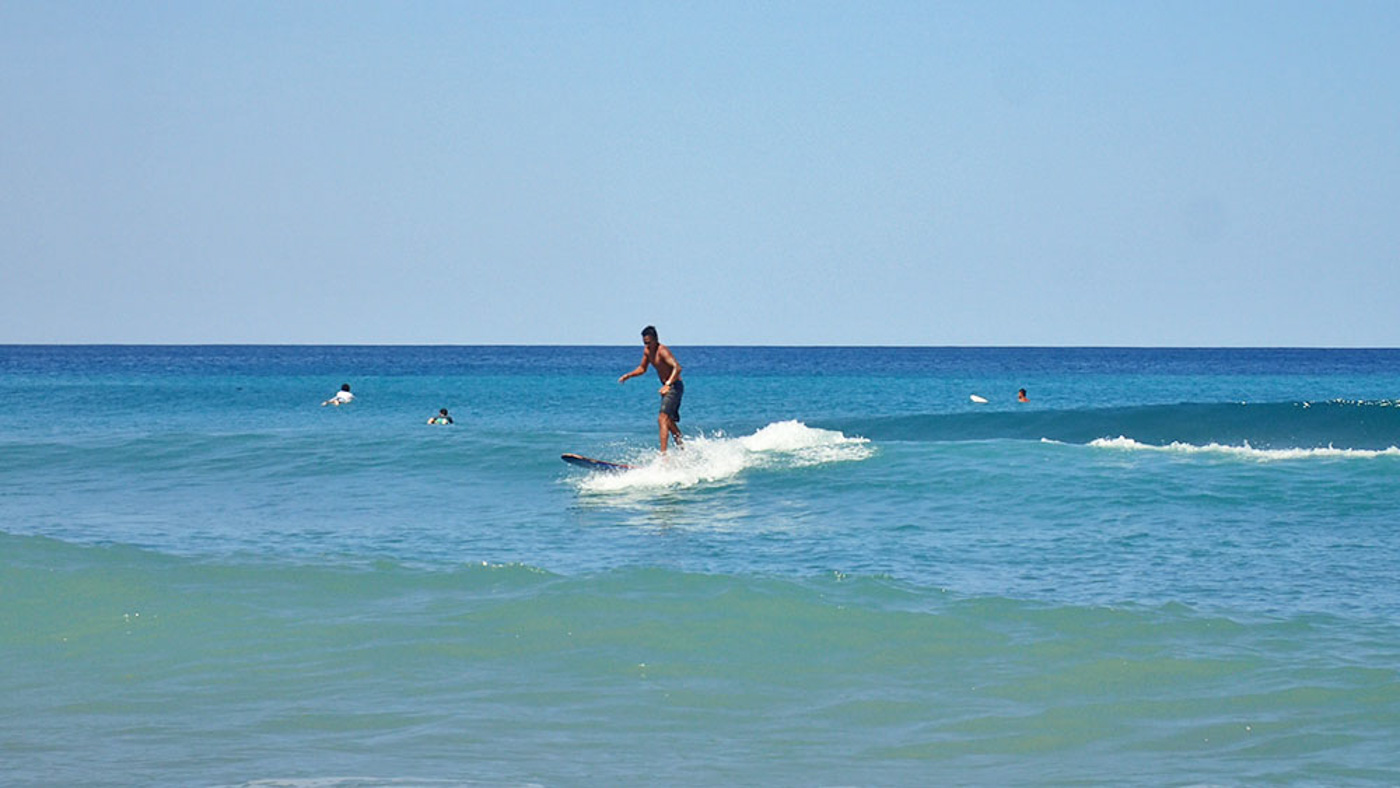 Try surfing. If that's not your thing, a sunrise or sunset walk and swim would be enough to appreciate Liwliwa. You can also just relax underneath the agoho trees. As Liwliwa's shores are long, you can easily find a quiet spot even during busy holidays and weekends.
How to get there: Ride a bus bound for Sta. Cruz or Iba. Fare from Cubao or Caloocan is below P300. Get off at San Felipe town proper and take a tricycle to Liwliwa (P30 per person). Travel time is around 5-6 hours.
---
Silanguin Cove, San Antonio, Zambales
While Anawangin and Nagsasa are more well-known among San Antonio's coves, Silanguin Cove is equally as beautiful. (READ: Breathtaking Nagsasa Cove, beauty from destruction)
It is also more secluded, too, being farther from the jump-off for boats. Like Liwliwa, Silanguin also has ash-gray sand and agoho trees, but has a closer view of the mountains.
Camping is your best bet for an overnight stay in Silanguin. Buy food to cook at San Antonio's local market first, or you can buy pre-cooked food and canned goods. Boat rates to Silanguin are usually P2,500 and above for groups, and you can negotiate with the boatman if you want to pass by other islands along the way. Environmental fee is P20.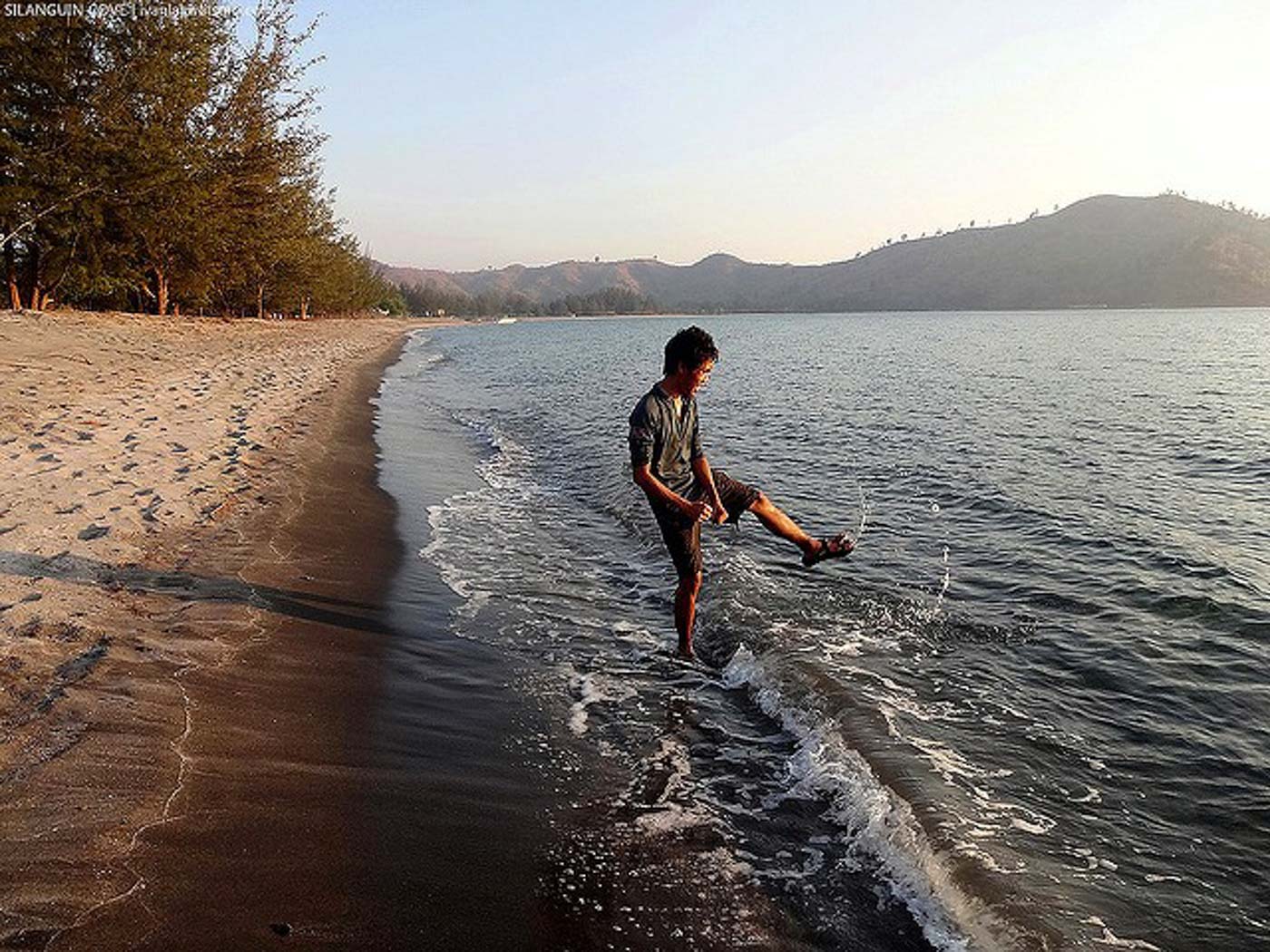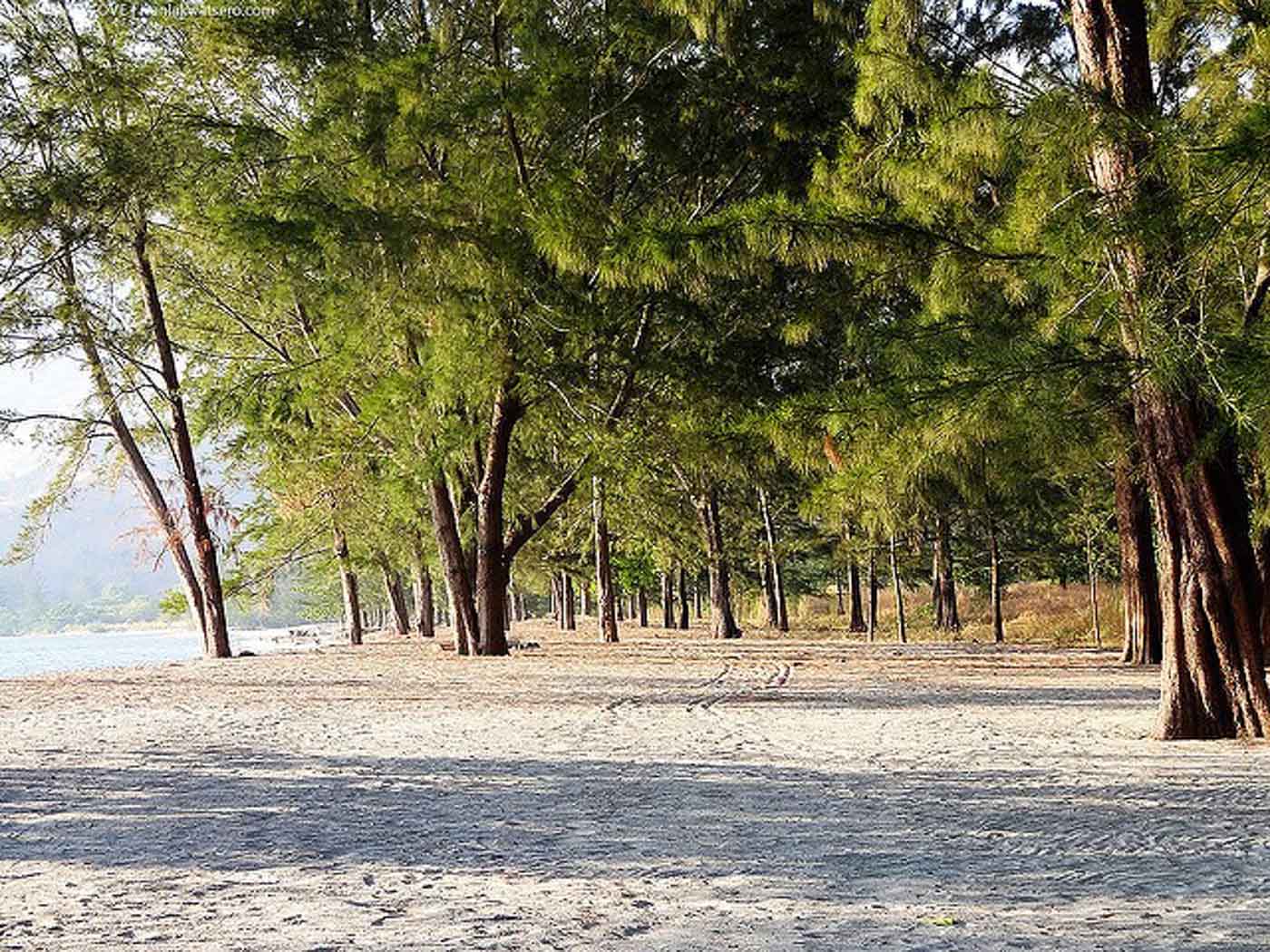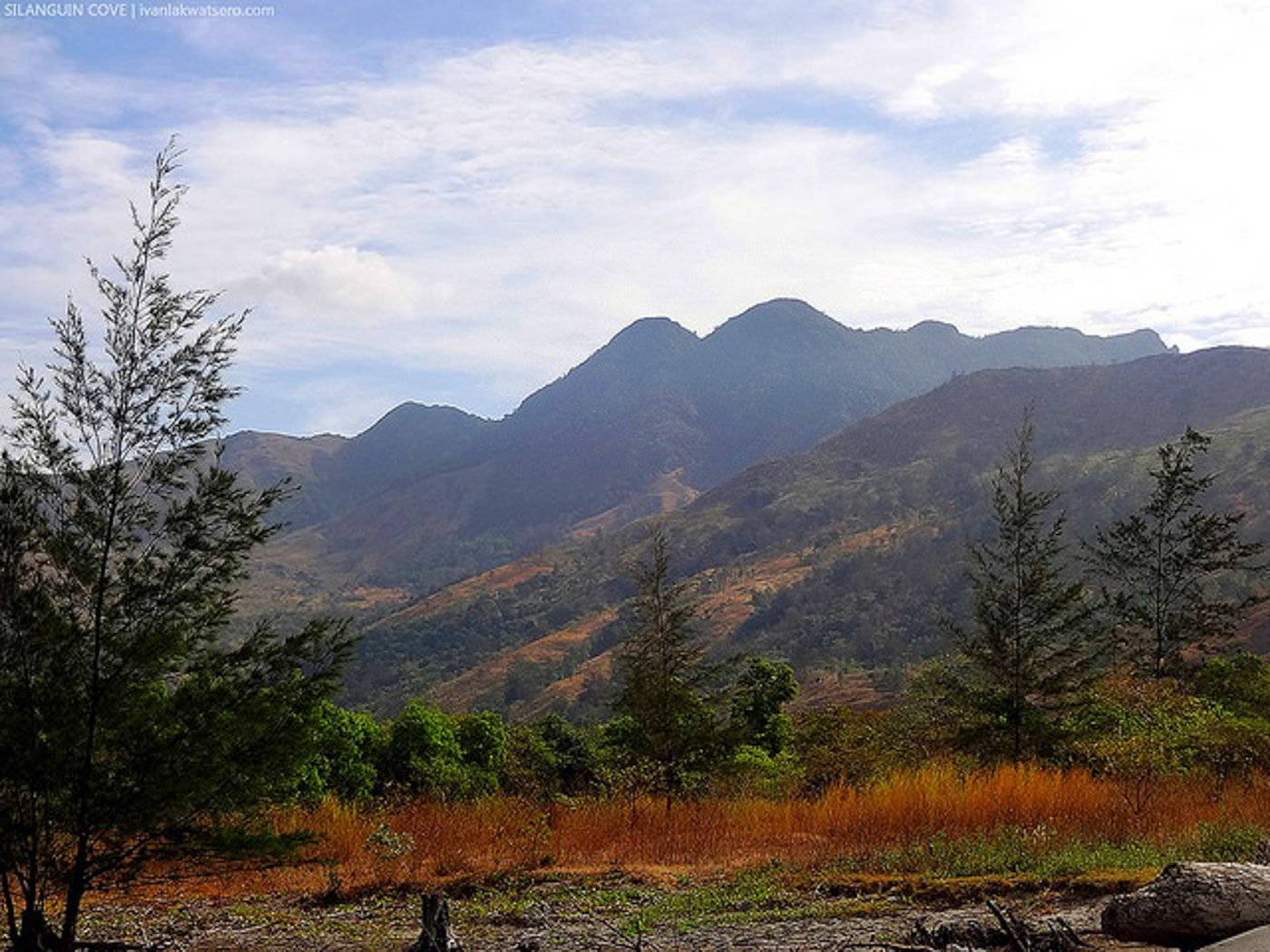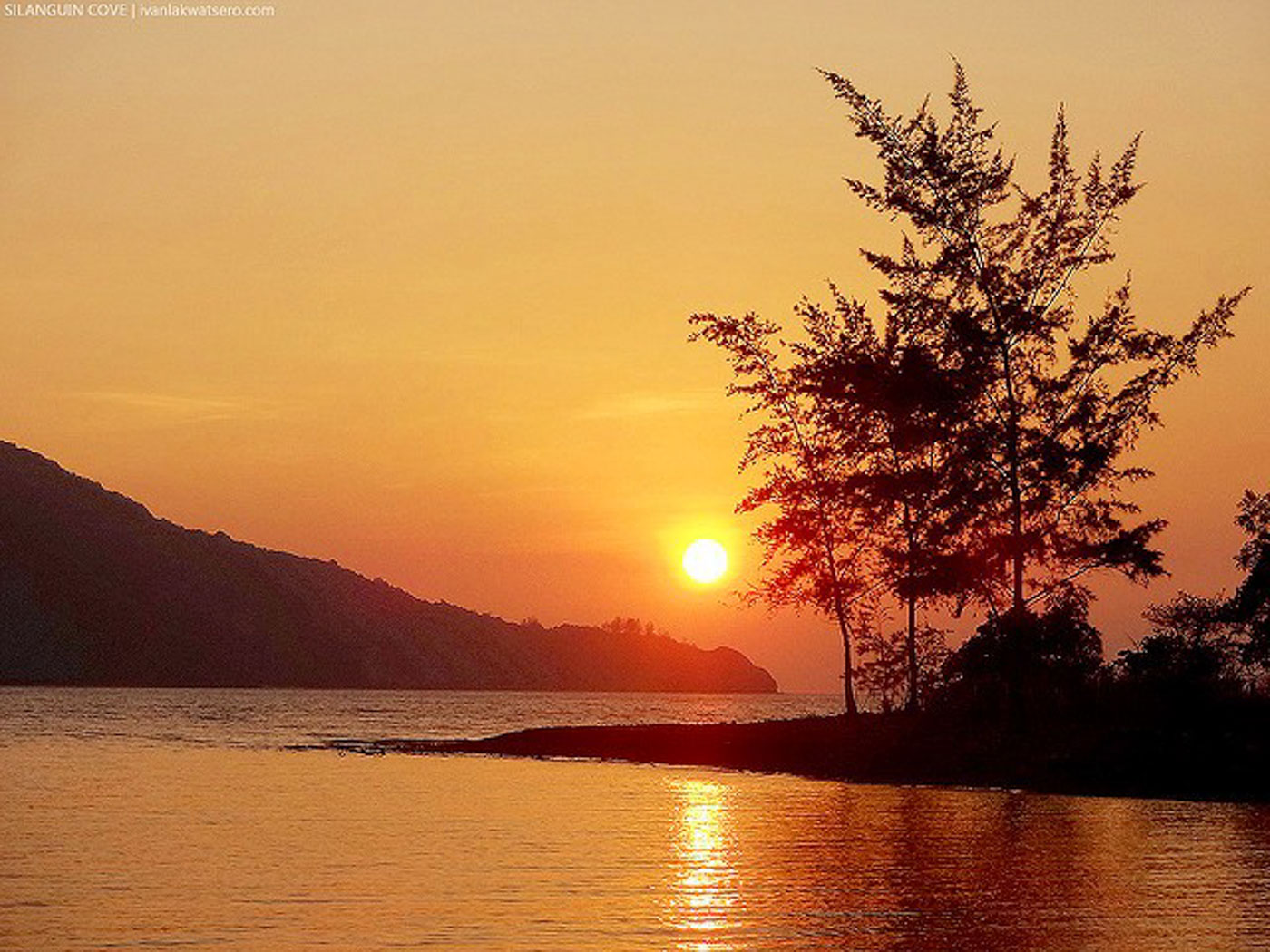 Walk around, swim, and enjoy the view of the sunset and mountains at Silanguin.
How to get there: Ride a bus bound for Sta. Cruz or Iba. Fare from Cubao or Caloocan is below P300. Get off at San Antonio town proper and take a tricycle to Pundaquit (usually P30 per person). Then take a boat to Silanguin (P2,500-P3,000 for the entire boat).
---
Alibijaban Island, San Andres, Quezon
With stretches of white sand, clear waters in many shades of blue, lush mangroves, and blazing sunrises and sunsets, Alibijaban Island easily looks like paradise, making the 7-hour or longer trip worth it.
Homestays and camping are the overnight options on the island. Tent rentals for two people usually start at P200, while homestay rooms usually range from P500-P1,000. Environmental fee is P100. It is also best to buy food to cook at San Andres' public market.
You can ask a homestay once you get to the island to cook the food for you during your stay for a minimal fee, or you can cook your own food.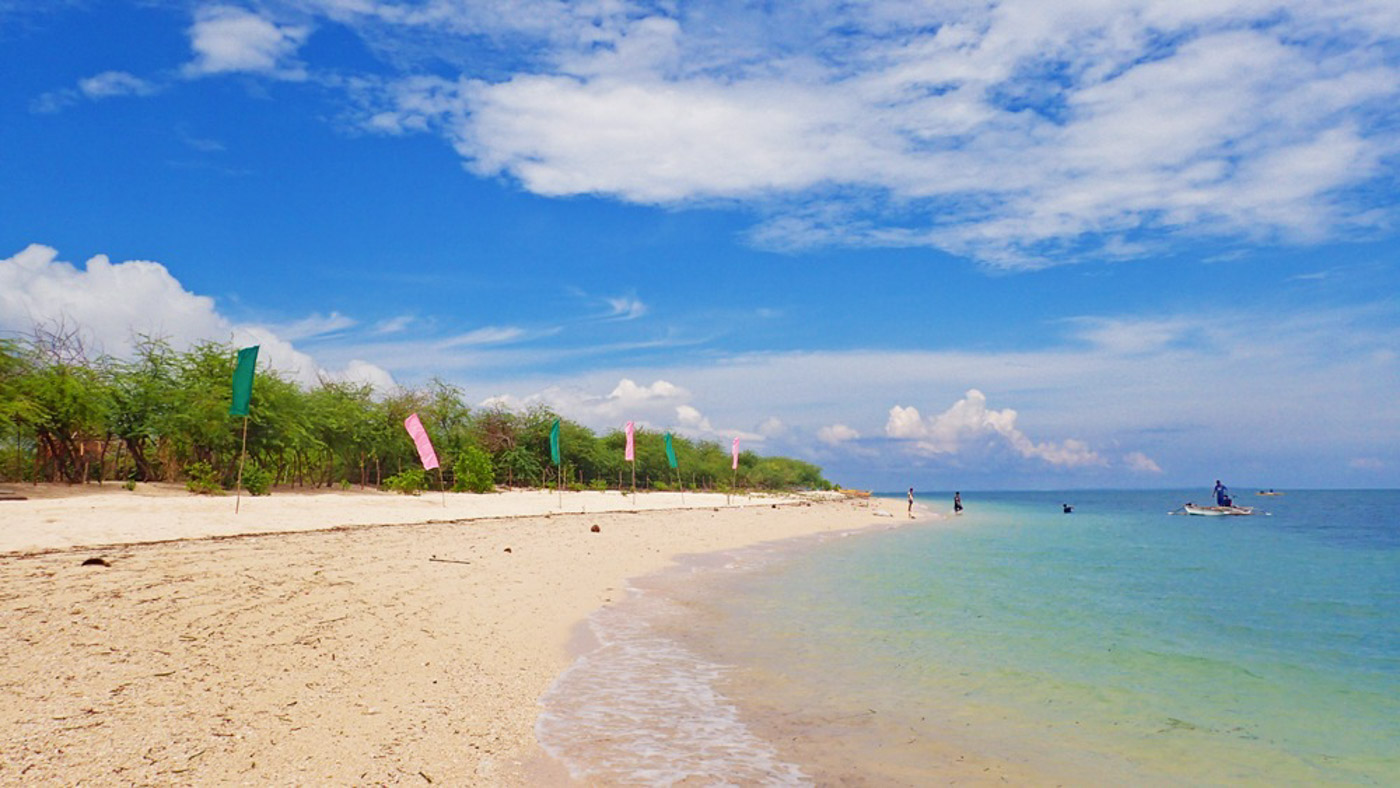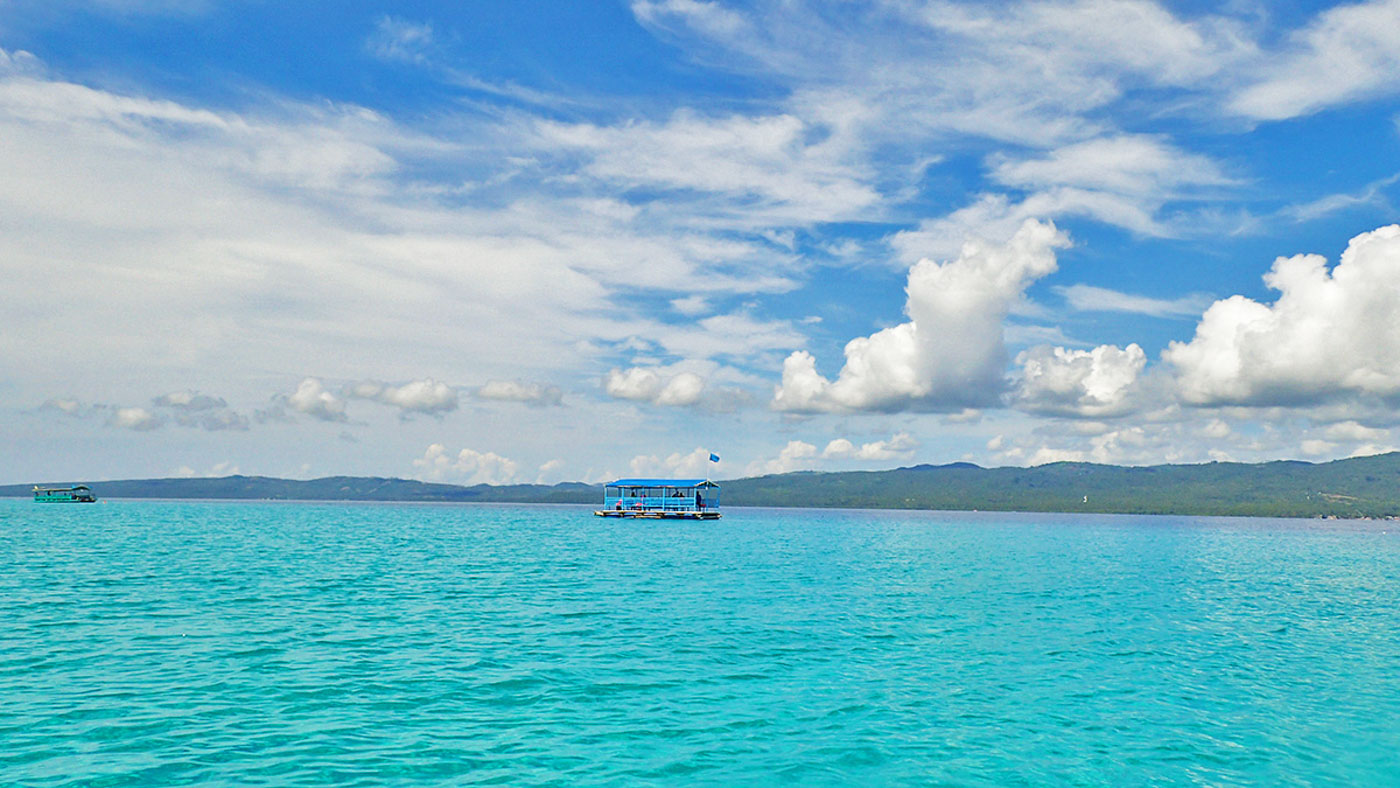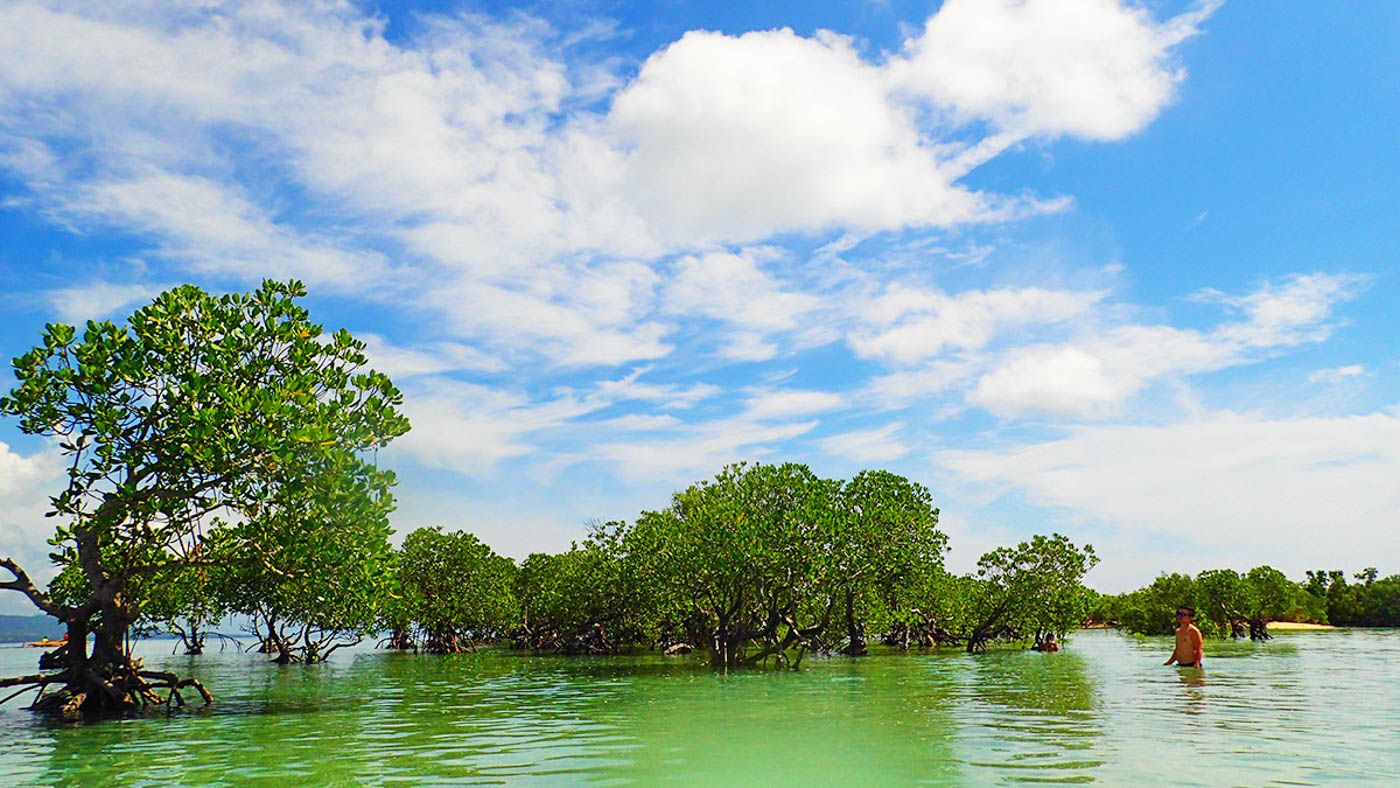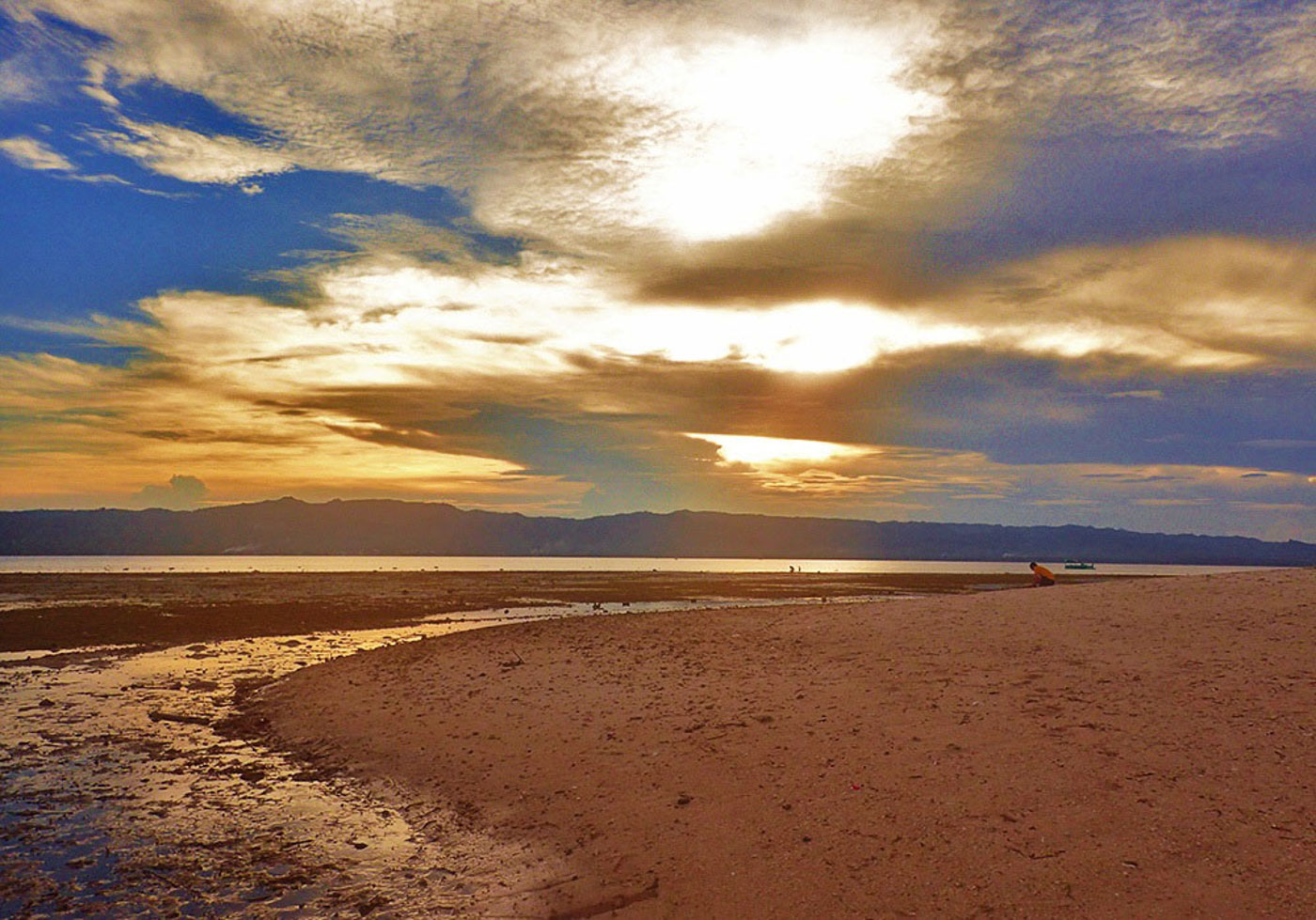 Relax and take in the sunrise and sunset at Alibijaban. You can also explore more via boat or on foot to see their mangrove forests, more sand expanses, and possibly a sandbar if you go during low tide.
How to get there: Ride a bus to San Andres from Alabang or Cubao. From Alabang, fare is usually below P500. Take a pedicab to the port (around P20 or more), then a boat to Alibijaban (P1,500 for 10 people, but usually starts at P600 for two people), which takes 30 minutes or less. Total travel time from Manila is usually more than 7 hours. – Rappler.com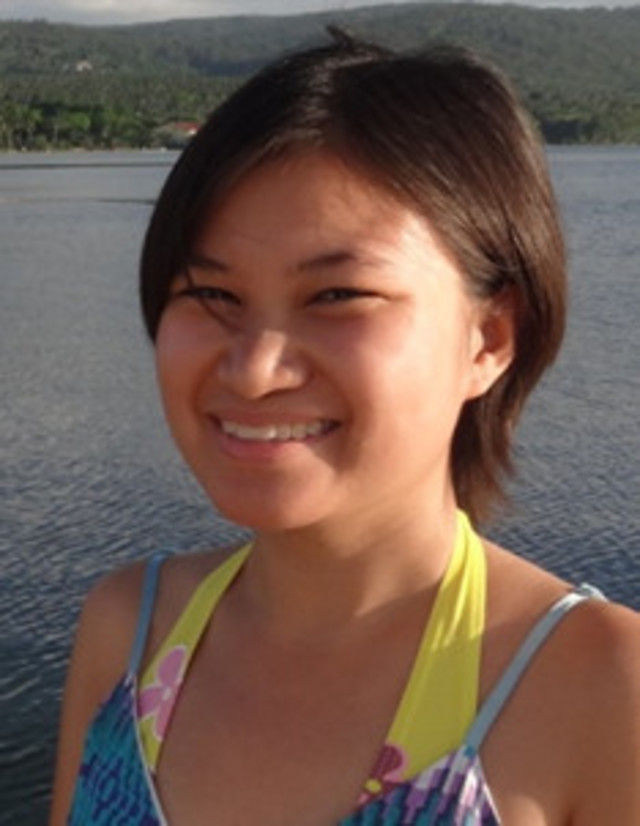 Claire Madarang is a writer, researcher, and documenter whose work and wanderlust takes her to adventures like backpacking for seven weeks and exploring remote islands and bustling cities alike. Follow her adventures, travel tips, and epiphanies on her blog Traveling Light and on her Instagram.
Make your next beach trip a memorable one. Find places to stay on Agoda and save when you book using our coupons!