(UPDATED) The Commission on Audit calls on the Presidential Legislative Liaison Office, a Malacañang agency, to fire the consultants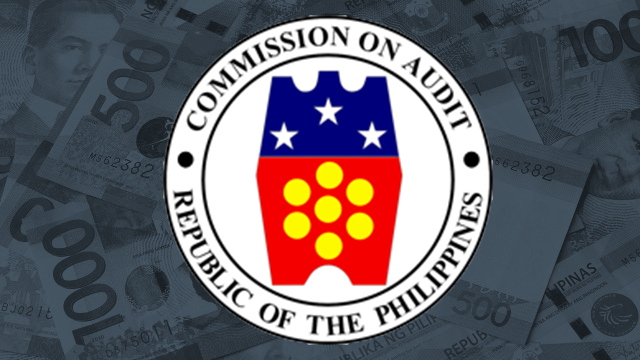 MANILA, Philippines (UPDATED) – The Commission on Audit (COA) questioned the Presidential Legislative Liaison Office (PLLO), a Malacañang agency, for overpaying 10 consultants in 2017 despite them not having sufficient qualifications.
COA said PLLO had only 38 positions available, 36 of which were already filled up. However, the agency still hired 10 consultants earning P30,000 to P60,000 monthly, totaling P4.1 million in 2017, despite not having any expertise or special work.
COA said 9 of the 10 had no curriculum vitae but were still hired. It also said not one submitted any report as proof of their output or accomplishment for the year.
"The curriculum vitae serve as basis to validate the technical expertise of the consultant to deliver the particular needs of the agency, which was the reason for hiring the consultant. None of the nine hired consultants submitted their approved Consultancy Progress/Final Reports, and/or any output," COA said.
Instead of using the standard "Contract for Consulting Services" form, the PLLO used the "Contract of Service" form, which does not require the hired personnel to define the output or scope of work expected to be delivered.
In an explanation to COA, the PPLO said its consultants did the following jobs:
performed as liaison officers
performed public relations functions
reviewed speeches of PLLO Secretary Adelino Sitoy 
managed databases
provided administrative, logistical, or technical support
functioned primarily as executive assistants
supported the federalism advocacy campaign
provided independent study on the constitutionality of the administration's priority measures
assisted in preparing agency budget and implementing the strategic planning and human resource development programs
COA was not convinced these tasks merited additional people, saying the consultants appeared to be doing the work that could be done by regular staff.
COA then called on PLLO to fire them.
"The practice of hiring the services of consultants with these accomplishments may cause demoralization among the rank and file employees when it comes to the salaries they are receiving vis-à-vis the duties and responsibilities they are performing," COA said.
"Considering the number of personnel occupying the plantilla positions…hiring the services can be dispended with," it said.
COA said PLLO was even paying its consultants more than the Office of the President does.
"We also benchmarked the rate of the consultants hired by the OP. We observed that some consultants of PLLO were paid with a rate of two times higher than the rate paid by OP to their consultants," the COA said. – Rappler.com