The memorandum of agreement on OFW welfare between the Philippines and Kuwait will still be signed despite the controversy, says Presidential Spokesman Harry Roque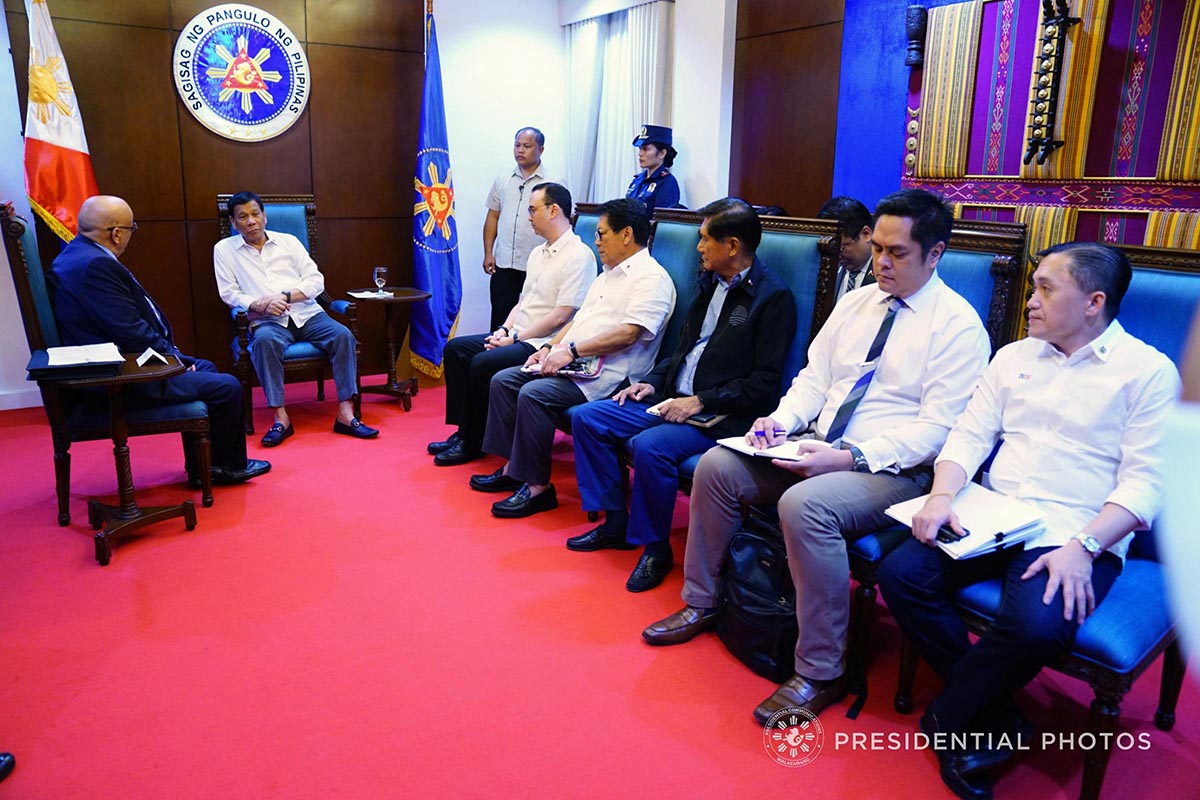 MANILA, Philippines – A day after the meeting between President Rodrigo Duterte and Kuwait Ambassador Musaed Saleh Ahmad Althwaikh, Malacañang asked the public to be more responsible about posting videos that can harm overseas Filipino workers (OFWs).
"I call on everyone, including the media, please remember our responsibilities. Sometimes, what we will broadcast may affect many of our nationals living abroad," Presidential Spokesman Harry Roque said in a news briefing on Tuesday, April 24.
Rpque was asked about Malacañang's position on the viral video of Philippine embassy personnel rescuing a distressed OFW in Kuwait without proper coordination with local authorities.
The video, however, was disseminated by a Department of Foreign Affairs (DFA) official  and posted or shared by some pro-Duterte bloggers.
The video led the Kuwait government to summon Philippine Ambassador Renato Villa and hand him two protest notes.
"We really coordinate with local authorities. We know that Filipinos really can't rescue on their own because that is their (Kuwaitis') country," said Roque in a mix of English and Filipino.
"All that we do should be coursed through local authorities because that's out of deference to their sovereignty. That is the SOP (standard operating procedure)," he added.
However, he said it was likely that the embassy personnel did coordinate with Kuwaiti officials except that it wasn't shown in the video.
"They did all the usual coordination, kaya lang hindi lang kita sa video siguro (it was probably not shown in the video)," said Roque.
Asked if the incident will lead to a new policy on disseminating such sensitive material, Roque said he would leave the matter to Presidential Communications Secretary Martin Andanar. He also said he did not want to speak on matters under the authority of Foreign Secretary Alan Peter Cayetano.
MOA pushing through
Malacañang, however, does not expect the incident to affect the signing of the memorandum of agreement on OFW welfare slated to be signed by the Philippines and Kuwait.
"We still expect the MOA providing the minimum terms and conditions of employment for our OFWs to be signed soon," said Roque, adding the OFW rescue will not be a "hindrance."
The MOA, which will require that OFWs are given adequate food and rest and will not have their passports taken by their employers, may be signed after this year's Ramadan.
Duterte and the Kuwaiti envoy's meeting "ended on a positive note," with the Philippines giving assurances it respects Kuwait's sovereignty, said Roque.
He could not say if Duterte will be pushing through with plans to visit Kuwait to witness the signing of the MOA. The President, said Roque, is keen to cut back on his foreign travels.
Asked whether Kuwait demanded an apology from the Philippines during the Monday meeting, Roque said: "Wala naman yata (I think there was none). They parted even as closer friends."
He also said that based on what he heard about the meeting, "there was no necessity [for an apology] at all."
Roque said he got the information about the meeting between the President and the Kuwait envoy from "3 sources." Among those who attended the meeting were Foreign Secretary Alan Peter Cayetano, Labor Secretary Silvestre Bello III,  Environment Secretary Roy Cimatu, Andanar, and Special Assistant to the President Bong Go. – Rappler.com