Foresters urge hikers who plan to climb Luzon's highest peak to be extra careful because the ecosystem remains fragile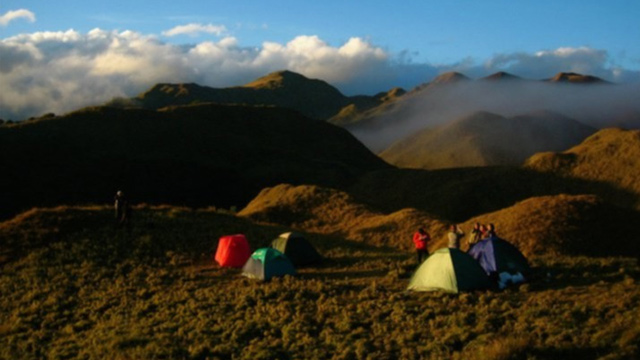 BAGUIO, Philippines – Mount Pulag, Luzon's highest peak, is again open for hiking and trekking.
Forester Victor Gorinto, the new superintendent of the protected area, announced on Tuesday, April 24, the lifting of the temporary closure of the Akiki Trail  as well as the summit flagged at 2,922 meters.

Mount Pulag – which borders among the provinces of Benguet, Ifugao, and Nueva Vizcaya – had been closed to the public since a massive fire destroyed part of its crown last January 20.
Because the ecosystem remains fragile, Gorinto asked the hikers to exercise caution.
"Please bear in mind that the burnt area of the summit, estimated at 6 hectares, are still regenerating, so we ask the visitors to be extra careful and avoid stepping outside the designated trail to allow the growth of young pulag grasses," he said.
Gorinto said the order was made in coordination with Kabayan Mayor Gideon Todiano.
"All incoming visitors bound for Mount Pulag National Park must log on at any of the ranger stations," Todiano said.
These include the ranger stations in Akiki, Tabeyo in Buguias, Benguet and Tinoc in Ifugao.
Seven hikers from Cebu City tried to go up the summit last January, but the butane canister of their stove exploded, causing a fire that said to have cost P2.3 million.
But because Mount Pulag is a national park, the 7 are made to pay 8 times that, or a total amount of P18.4 million. They could also serve up to six years in prison each.
The pulag grass referred to by Todiano is a type of dwarf bamboo unique to Pulag and Mount Halcon in Oriental Mindoro.
Earlier, the Department of Environment and Natural Resources said Mount Pulag would be closed for 6 months, or until July, but the natural regeneration was better than expected. – Rappler.com