Administration senators say it is well within the Philippines' power to deport the Australian missionary, but opposition senators say it is a crackdown on dissent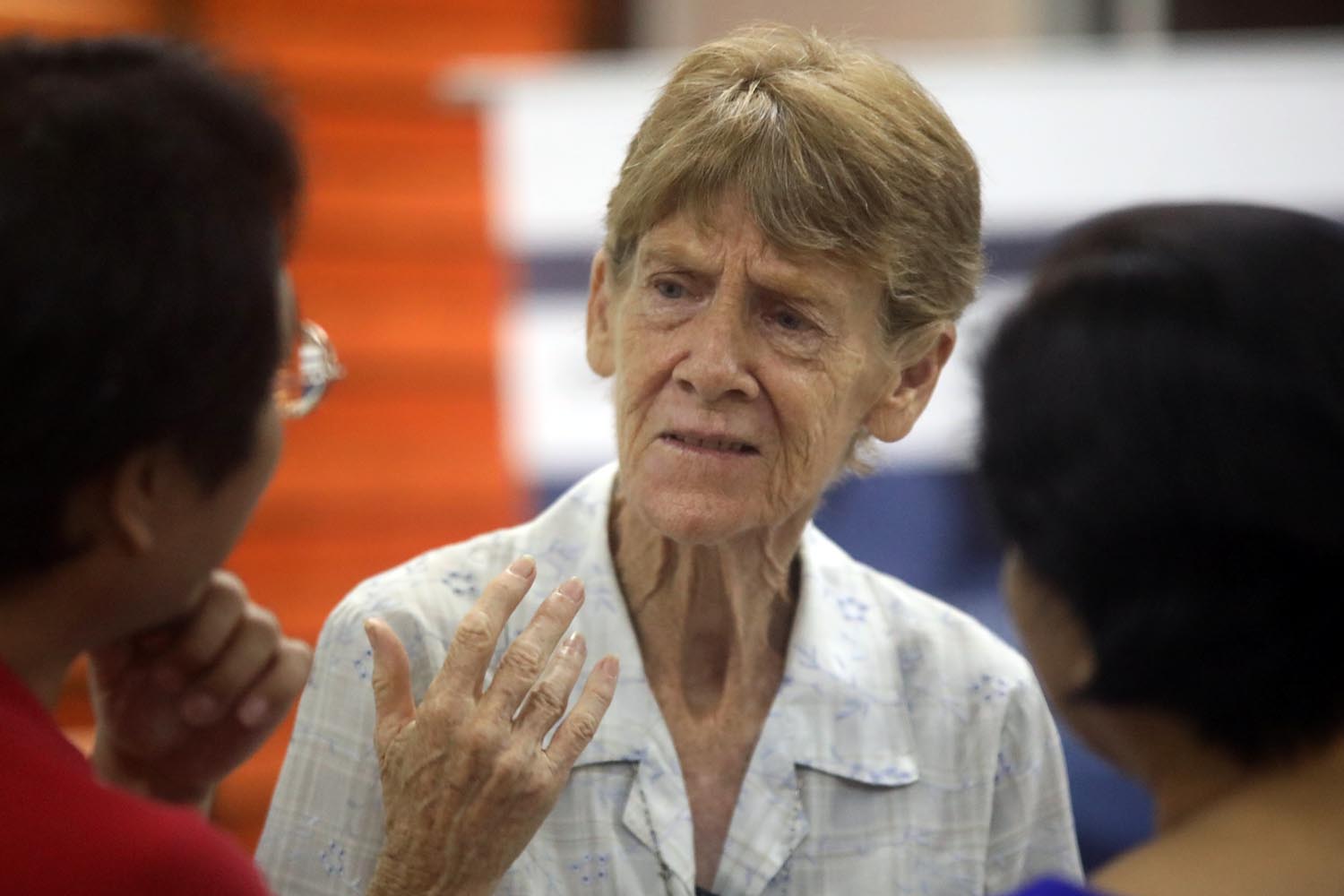 MANILA, Philippines – Senators on Wednesday, April 25, gave opposing views on the Bureau of Immigration's deportation of Australian nun Sr Patricia Fox for allegedly violating conditions of her missionary visa.
Allies of President Rodrigo Duterte, led by Senate President Aquilino Pimentel III, said it is well within the country's jurisdiction to deport foreigners who violated Philippine laws. He said aliens, such as Fox, should not interfere in domestic politics.
"Nasa power ng (It is within the power of the) Bureau of Immigration to arrest detain and deport foreigners who violate particular laws. If you are a foreigner, do not interfere in domestic politics of the country you are in, same goes for Filipinos abroad," Pimentel said in a media fourm.
Majority Leader Vicente Sotto III said "Dura lex sed lex (the law may be harsh, but it is the law)," and added no one is above the law.
Senator Francis Escudero called the BI order "unfortunate" but said it is the country's ultimate call to grant, deny, or withdraw visas it issued to foreigners.
Escudero said it was not a question of right or wrong "but a question of a country having the prerogative to grant or deny a visa and for the applicant to have remedies in case of denial or withdrawal."
He recalled his case, after being denied of a US visa despite going to a US school in the past. Escudero said he appealed his case, adding Fox could do the same.
"I am hopeful that Sister Fox can return again soon and this misunderstanding can be clarified and resolved," Escudero said.
For his part, Senator Panfilo Lacson said the Bill of Rights in the 1987 Constitution does not distinguish between foreigners and Filipinos.
"However, there is an existing jurisprudence that allows the executive branch through the Bureau of Immigration to impose limitations on certain activities of foreigners that are inimical to the interest of the state, and that is what the government has applied in the case of Sister Patricia Fox," Lacson said.
"Before condemning the Duterte administration, it is prudent to understand the facts surrounding the issue involving the Australian nun," he added.
Minority senators
Opposition senators, however, condemned the deportation as a crackdown on dissent and another form of harassment by the Duterte administration.
"This deportation of a 71-year-old, ailing nun is most deplorable. The act is not a sign of strength, it is in fact a sign of weakness," said Minority Leader Francis Pangilinan, president of the Liberal Party.
"Harassing rights advocates and faith-based organizations and individuals may succeed in the short run but it will eventually fail. Gestapo-like tactics will only strengthen the people's resolve to resist. Hitler's 1,000 years of the Third Reich ended just after a few years," he added.
Senator Risa Hontiveros said the act "promotes further the climate of impunity in the country rather than secures our sovereignty."
Hontiveros also questioned the government's perception that the nun is a more serious threat to the country than China, alleged big-time drug lord Peter Lim, and certain police officials tagged in the killing of Albuera Mayor Roland Espinosa. 
"How can a 71-year-old Australian nun, who has been doing missionary work in the Philippines for the last 27 years, be a threat to our country?" Hontiveros asked.
Senator Paolo Benigno Aquino IV said he would again file a resolution to probe possible abuses and irregularities in the deportation of foreigners.
"Binalewala ng administrasyon ang ilang taong pagtulong ni Sister Patricia Fox sa mahihirap na Pilipino dahil siya'y nakikiisa sa kanilang ipinaglalaban. Lantaran na ang panggigipit sa mga taong lumalaban at hindi sunud-sunuran," Aquino said.
(This administration disregarded the help of Sister Patricia Fox to poor Filipinos. This is a very clear harassment against critics and those that are not lapdogs of this administration.)
"Now, more than ever, we need our laws to protect the rights of people willing to stand up to power and speak out against injustices," Aquino added. –  With a report from Sofia Tomacruz/Rappler.com