Rothna Begum of HRW says Kuwaiti authorities should not be punishing embassy officials for helping domestic workers in danger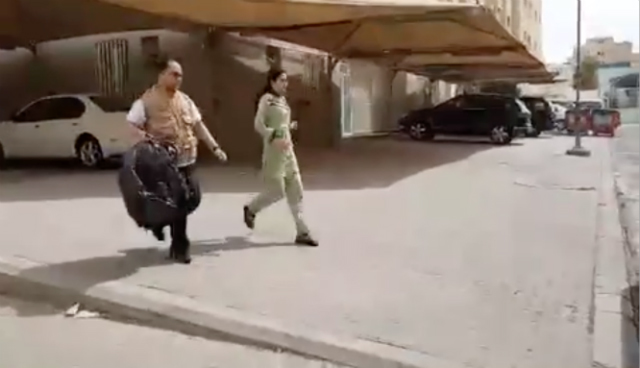 MANILA, Philippines – Human Rights Watch (HRW) hit on Friday, April 27, Kuwait's arrest of staff members of the Philippine embassy over rescue operations involving allegedly abused overseas Filipino workers (OFWs). 
"Kuwait's recent arrests of two apparent Philippines embassy staff members for helping domestic workers escape an abusive is outrageous," Rothna Begum, a Middle East women's rights researcher for HRW said in a statement. 
According to Begum, Kuwaiti authorities "should not be punishing them for helping domestic workers in danger." Instead, Begum said Kuwait should be working with the Philippine embassy to help investigate and rescue distressed workers.
What has happened. State-run Kuwait News Agency earlier said Kuwait arrested two Filipinos for allegedly urging Filipino maids to escape from their employers. 
But the Philippine Department of Foreign Affairs (DFA) confirmed on Thursday, April 26, that Kuwait has issued arrest warrants against 3 Filipino diplomats, while 4 of the embassy's Filipino hires remain in detention.
The Kuwaiti government also declared Philippine ambassador to Kuwait Renato Villa persona non grata and ordered him to leave the country within a week. The order came even after the Philippines apologized to Kuwait for the rescues done "in the spirit of emergency action to protect Filipinos."
In a statement on Thursday, April 26, the DFA said Kuwait's action is "deeply disturbing."
Relations between the two countries have already been tense since the Philippines banned the deployment of OFWs to Kuwait upon the orders of Philippine President Rodrigo Duterte. He had slammed the country over the abuse of OFWs there. – Rappler.com