Labor Secretary Sylvestre Bello III also says that President Rodrigo Duterte was surprised by Kuwait's recent diplomatic actions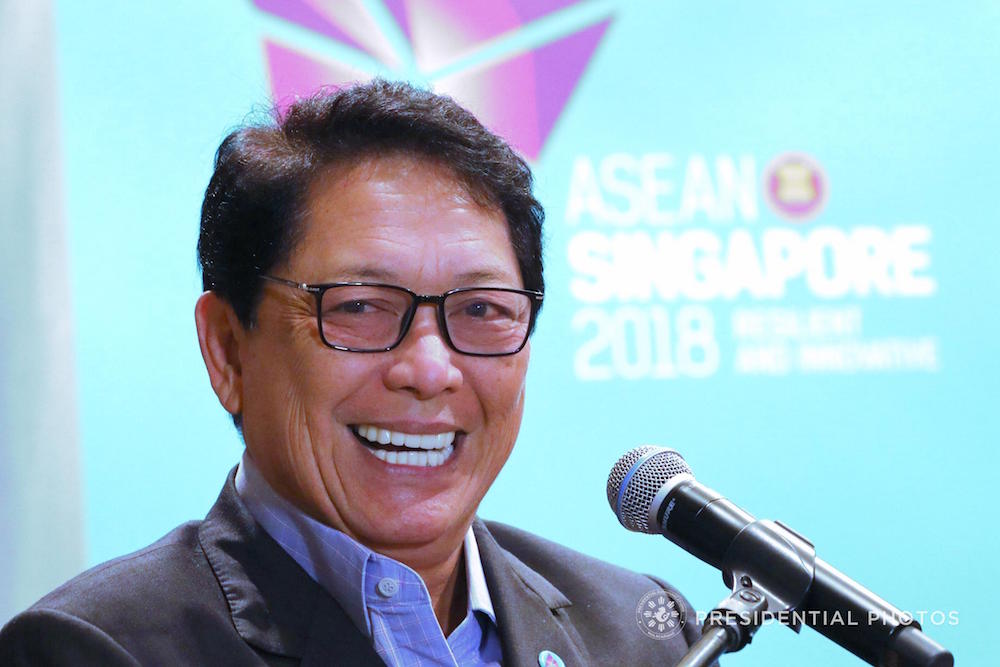 MANILA, Philippines – Labor Secretary Sylvestre Bello III said he was confident that the signing of a landmark memorandum of understanding (MOU) between the Philippines and Kuwait on the protection of overseas Filipinos (OFWs) will proceed, despite the recent furor straining the diplomatic relationship of the two countries.
"I still see a very big possibility na matutuloy yung MOU," Bello said during a press conference in Singapore where the 32nd Association of Southeast Asian Nations leaders summit was being held. (I still see a very big possibility that the MOU will push through.)
Asked about his optimism, Bello said that the Philippines has always had strong diplomatic relations with Kuwait. 
Kuwait declared the Philippine Ambassador to Kuwait Renato Villa persona non grata April 25, Wednesday and ordered him to leave within a week.  The Kuwaiti government said Villa was expelled  because of the "undiplomatic acts by Philippine embassy staff" after they rescued abused overseas Filipino workers (OFWs) in Kuwait.
To further aggravate the situation, Kuwait also recalled its ambassador to the Philippines, Saleh Ahmad Althwaikh, "for consultation." 
According to Bello, the Philippines already has a planned course of action to deal with the diplomatic issue as well as if they will push through with the signing of the MOU. Bello said  President Rodrigo Duterte would make the announcement himself soon.
The agreement between the two countries, which aims to strengthen protection for OFWs in Kuwait, was scheduled to be signed before the Ramadan, which begins on May 15.
In cordial conversations with the Kuwaiti ambassador before he was recalled, Bello said the ambassador expressed his country's eagerness to sign the agreement.
Bello also said that they were planning to use the MOU with Kuwait as a template for bilateral agreements with other countries.
Duterte surprised
Asked about the President Duterte's reaction on Kuwait's recall order, Bello admitted that Duterte was "surprised." 
"Because after our Davao meeting, everything appeared to be alright. In fact, after that meeting in Davao, the ambassador asked me, 'when are you going to ask the MOU?' I said, 'very soon,'" Bello said. 
Duterte himself met with Althwaikh in Davao City on Monday, April 23. According to a DFA statement, the Philippines then vowed to respect the sovereignty of Kuwait while the Kuwaiti government reiterated their commitment to protect and ensure the welfare of our OFWs.
The Philippine ambassador was expelled by Kuwait even after the country apologized to Kuwait on Tuesday, April 24 for the rescues done "in the spirit of emergency action to protect Filipinos."
The DFA also confirmed on Thursday, April 26, that Kuwait has issued arrest warrants against 3 Filipino diplomats, while 4 of the embassy's Filipino hires remain in detention. – Rappler.com