(UPDATED) President Rodrigo Duterte promises to knock on China's doors to consider hiring more Filipinos, as he urges overseas Filipino workers to leave Kuwait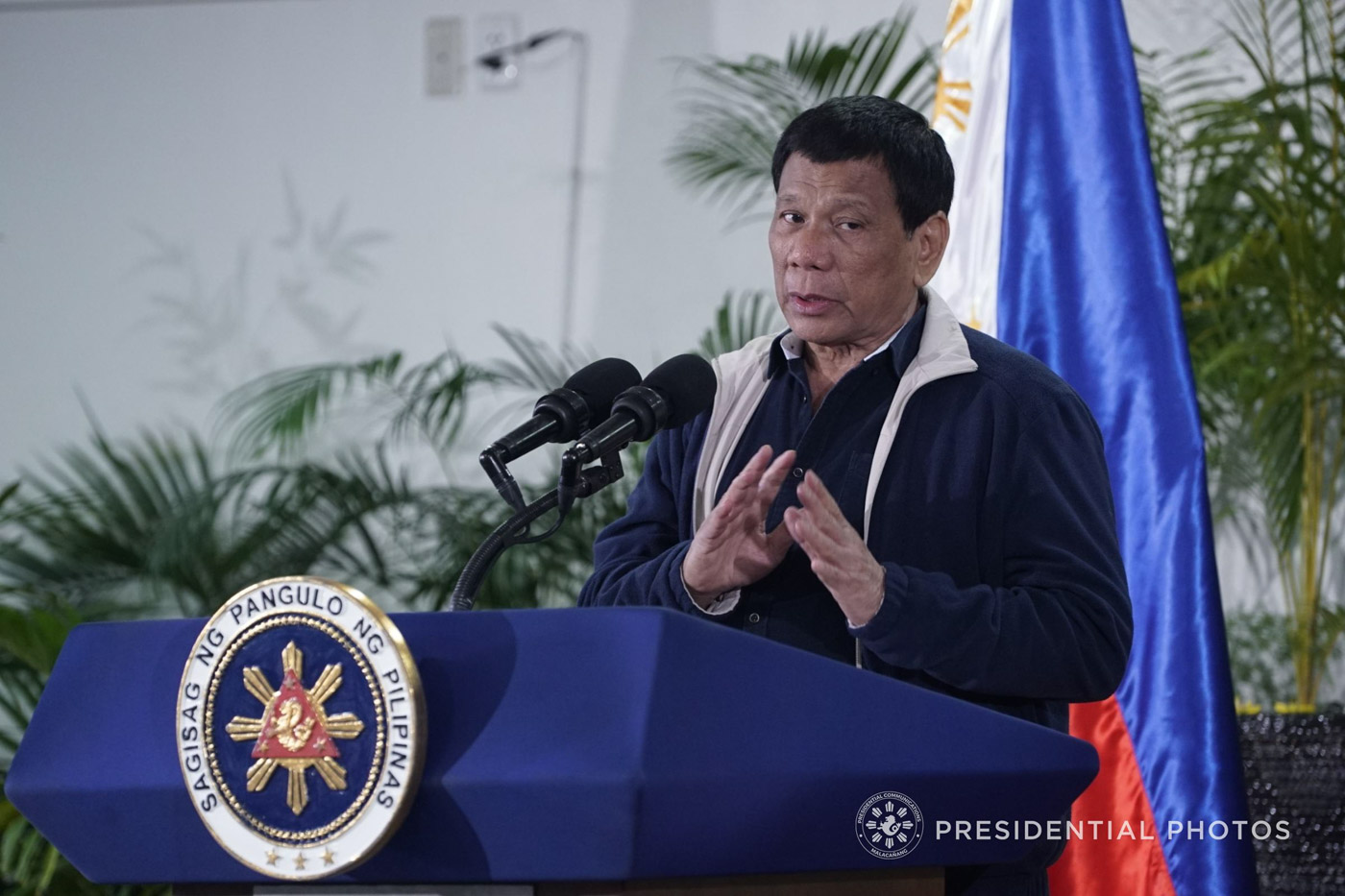 DAVAO CITY, Philippines (UPDATED) – The Philippines' ban on the deployment of overseas Filipino workers (OFWs) to Kuwait will remain "permanently," President Rodrigo Duterte said Sunday, April 29, in the face of diplomatic tension between the two countries.
Duterte, who returned to the Philippines from Singapore early Sunday morning, reiterated his stance of urging Filipinos to leave Kuwait. He said they can find better opportunities in places that will treat them well. 
"The ban stays permanently," Duterte told reporters at the Francisco Bangoy International Airport in his hometown of Davao City.
"There will be no more recruitment for especially domestic workers," he added, referring to the recruitment of Kuwait OFWs.
Duterte had been urging Filipinos in Kuwait to return home as both countries face a diplomatic row.
On April 25, Kuwait expelled Philippine Ambassador Renato Villa after accusing him of illegally rescuing abused OFWs in the country.
Duterte earlier vowed that the ban will stay while the country probes the case of Joanna Demafelis, an OFW whose body was found dead in a freezer in Kuwait. (READ: 'A national shame': The death and homecoming of Joanna Demafelis)
On Sunday, the President reiterated that while the Kuwait ban deployment remains, OFWs can instead look to China. He promised to knock on China's doors to consider hiring more Filipinos. 
Duterte said he is ready to take the blame for the Philippines' diplomatic row with Kuwait. 
"At the end of the day, I'd like to tell the government of Kuwait it was all my responsibility," the Philippine leader said. – Rappler.com