'I do not interfere in the work of the Cabinet members,' says President Rodrigo Duterte, adding that he does 'not just revoke recommendations'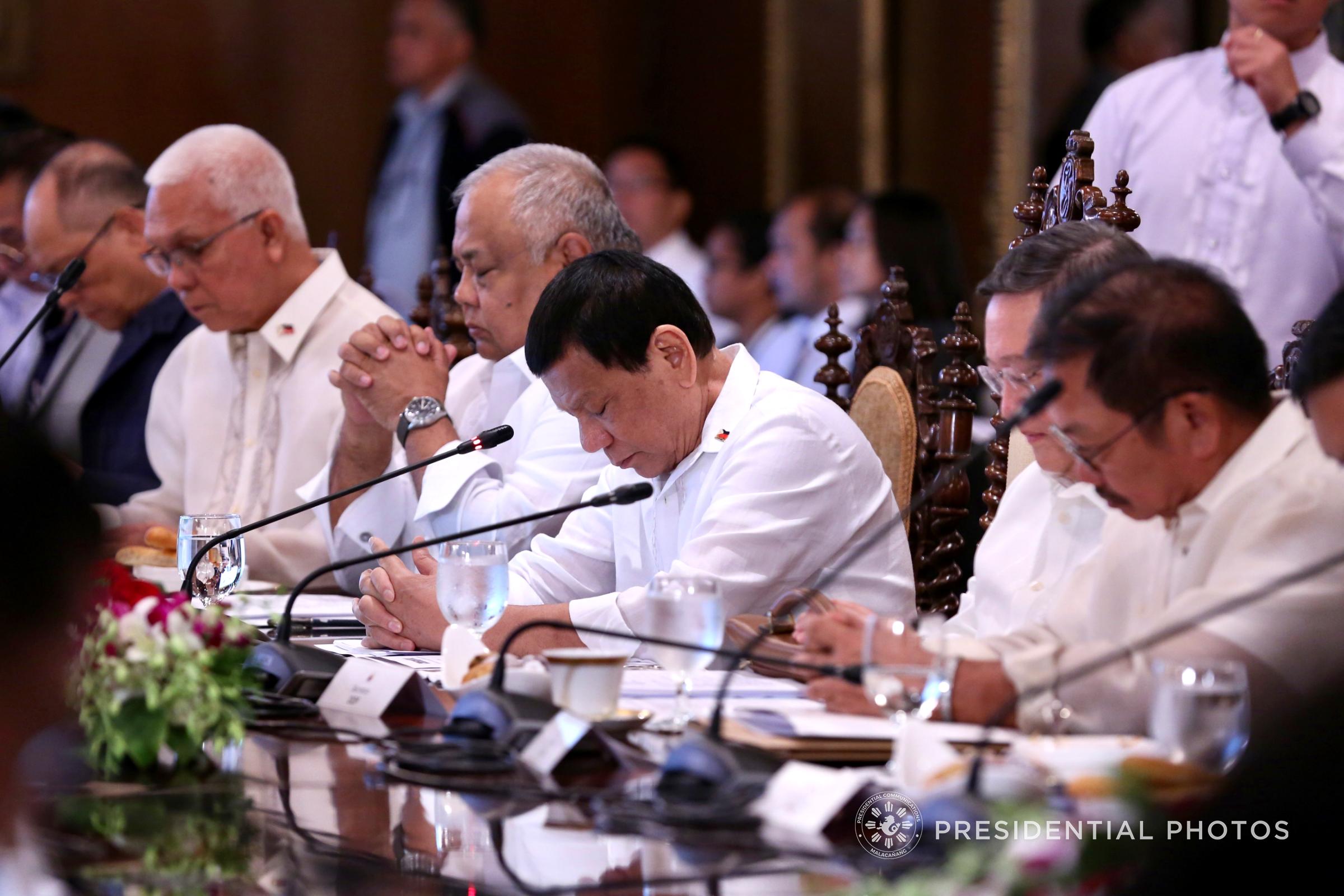 DAVAO CITY, Philippines – President Rodrigo Duterte on Sunday, April 29, said he will defer to his Cabinet on proposals to cut short the 6-month closure of Boracay, which is seen to result in financial losses for businesses.
On possibly cutting short the Boracay shutdown, Duterte said he will leave it up to Cabinet members such as Environment Secretary Roy Cimatu, Department of the Interior and Local Government Officer-in-charge Eduardo Año, and Tourism Secretary Wanda Teo.
"I said I do not interfere in the work of the Cabinet members. 'Pag 'yan ang sinabi ni Cimatu, Año, and Teo, then that is it (If that's what Cimatu, Año, and Teo say, then that is it)," he said.
The world-famous summer destination, located some 300 kilometers away from Manila, was officially closed on April 26. The closure came after Duterte in February announced the plan, citing environment issues on the island. 
Earlier, Philippines AirAsia said it was doing a "last-minute reach-out to the President" as the carrier's nearly 100 flights to the two airports serving Boracay will have to be suspended. The carrier was asking if it was possible for a two-month closure instead. 
South Korean Ambassador Han Dong-Man also recently called on the government over a similar concern.
But Duterte said Sunday that "I do not just revoke recommendations."
The Philippines is said to lose nearly P2 billion ($38.72 million) due to the recommendation, which has been criticized  for its lack of a master plan. – Rappler.com
*$1 = P51.64