The Metro Boracay Police Task Force imposes curfew for minors in Yapak, Manoc-Manoc and Balabag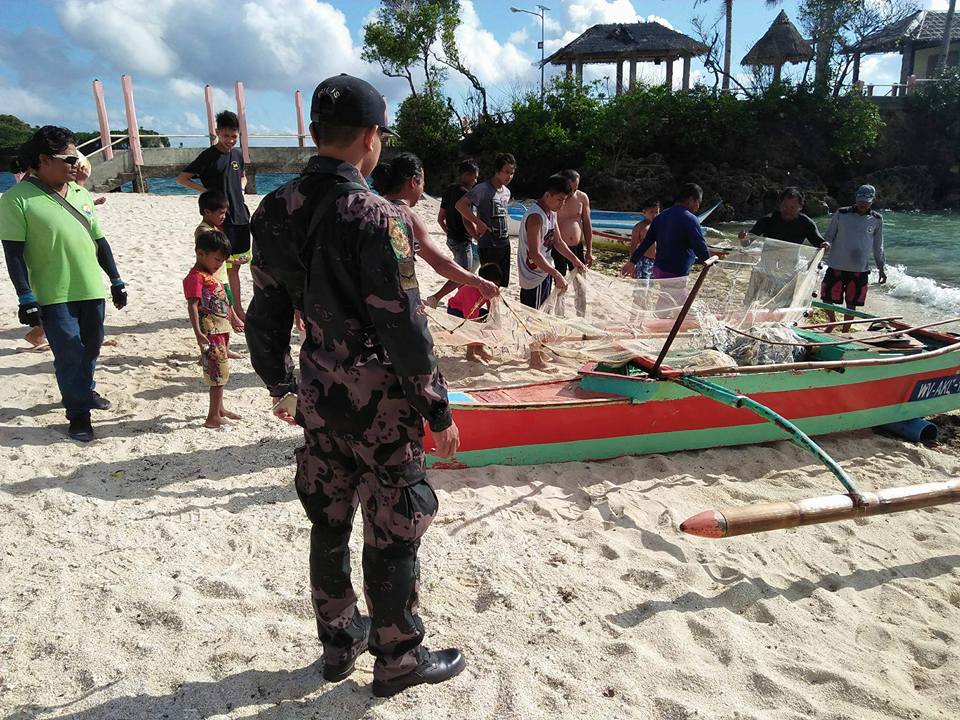 AKLAN, Philippines – Police Senior Superintendent Jesus Gambay, Jr. of Metro Boracay Police Task Force said Monday, April 30, the deployment of 630 police officers  and some 200 soldiers of the Philippine Army is more than enough to address crimes and even lootings during the 6-month duration of the island resort's closure. 
Cambay said contingency plans are in place against crimes on property since owners of establishments have decided to temporarily stop their operations, while some residences in the island were shut due to Boracay's rehabilitation. 
Because of the 'no work, no pay' situation, the Boracay Police Task Force anticipates desperate individuals may turn to looting of unguarded commercial establishments, houses and even resorts. 
(WATCH: Police patrols along Boracay's White Beach)
"Wala silang security guards na magbabantay sa kanilang mga properties. Kasama sa ating contingencies itong mga ganitong sitwasyon," Cambay stressed.
(There are no security guards to watch over their property. These are included in the contingencies for this situation.)
Cambay said the Police Regional Office in Western Visayas, however, is prepared to increase the deployment  if needed. 
Cambay also said he was expecting a decline in crime incidents during Boracay's shutdown.
(WATCH: Military helicopter spotted over Boracay)
The police official said local and foreign tourists have left Boracay after President Rodrigo Duterte ordered the 6-month shutdown of the whole island resort. On the day of the closure, Duterte signed a proclamation putting 3 barangays in the island under a state of calamity.
"Bababa na ang crime rate dahil wala na mga tourists na karamihan ay biktima ng petty crimes… But, we have deployment plans coordinated with the barangays and comprehensive anti-criminality strategies to address the present situation," he added.
(There will be less crimes because the tourists have left, because they are the victims of most of the petty crimes.) 
[Boracay: From pristine island to fragile paradise]
Cambay, who is also the deputy regional director for operations, said the police and force multipliers will also impose curfew on minors in barangays .
So far, Cambay said the number of crimes reported daily in Boracay police sub-station went down from April 26 to April 30.
"Ang mga tao at pulis dito sa Boracay ay nagtutulungan. Ang ating kapulisan ay kasama sa community services sa paglilinis ng school doon sa Yapak, sa paghukay ng mga compost pit. Nakikita ng publiko ang kahalagahan ng partnership ng police at komunidad," Cambay added.
(The police and the citizens of Boracay are helping each other. Our police force joins in the community services, like cleaning the school at Yapak and digging a compost pit. The public sees the importance of the police and community partnership.)
– Rappler.com