First batch of support from social welfare agency helps over 1,300 Boracay residents and workers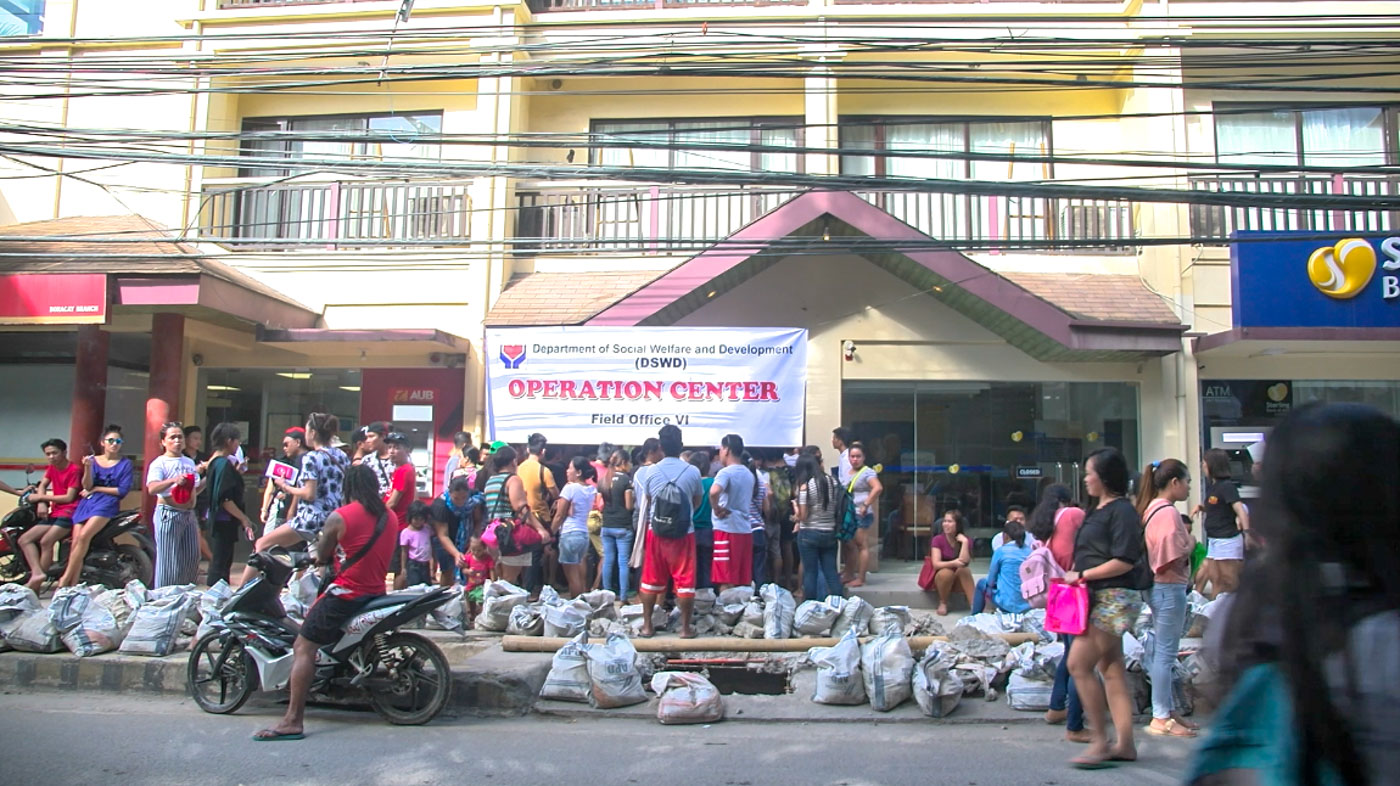 AKLAN, Philippines – The Department of Social Welfare and Development (DSWD) distributed livelihood assistance worth P19.8-million to 1,323 recipients affected by the temporary closure of Boracay Island.
As of Wednesday, May 30, DSWD acting secretary Virginia Nazzarea Orogo said livelihood assistance was released to 429 recipients in Balabag, 115 in Yapak and 169 in Manoc-Manoc under its Sustainable Livelihood Program (SLP).
Other recipients were 28 massage therapists, 73 members of Boracay Mabuhay Host Association Incorporated and Malay Tour Guide Association, 32 Boracay Ladies Caddies Association, 194 members of Malay Boracay Vendors, Peddlers, Masseurs, Manicurist Association (Maboven) and 283 members of Masboi Sailboat Multi-purpose Cooperative.
(READ: A cook's plight after Boracay closure: From P3,000 to none)
"The fund released was the first batch of the proposed DSWD's P215-million budget to help displaced workers and residents of Boracay," Orogo said on Thursday morning.
Orogo stressed the DSWD regional field office has begun processing the second round fund releases for 1,000 recipients by early June.
DSWD also conducted payouts to 672 Pantawid Pamilyang Pilipino Program (4Ps) beneficiaries for P2.4-million in the island.
The agency also disbursed P25-million worth of assistance to Aid to Individuals in Crisis Situation (AICS) program to 10,397 clients.
As of May 30, 2018, transportation assistance of P22.7-million to 9,405 displaced workers, P1.7-million educational assistance to 832 clients, medical assistance of P593,500 to 155 recipients and burial assistance for five clients amounting to P25,000 were released by DSWD.
Orogo said the eligible beneficiaries were residents or non-residents with at least one family member in the informal sector prior to Boracay closure.
These include self-employed, occasionally and subcontracted workers, home workers, micro entrepreneurs and producers, operators of sari-sari stores, agricultural workers, repair services, tour coordinators, tour guides and interpreters, construction workers and carpenters.
(READ: 'Uutang muna': For a hair braider, life goes on after Boracay closure)
"These recipients get their share of the initial capital for their start-up business," the secretary added. "The DSWD regional able was able to identify from the submitted proposals to re-establish their businesses in Boracay or in nearby areas."
The profiling and assessment of 11,000 families affected by Boracay closure was also completed by DSWD. The agency targets to release the SLP grants of P15,000 to the remaining recipients before end of June.
Asked to comment on ongoing rehabilitation, Orogo said "stakeholders involved are getting near in cleaning up the entire island with the help and cooperation of Boracay residents and national government agencies." – Rappler.com