The military, which initially asked for a 6-month postponement, wants to use the time to look into the implications of a possible ceasefire on its security operations, says Defense Secretary Delfin Lorenzana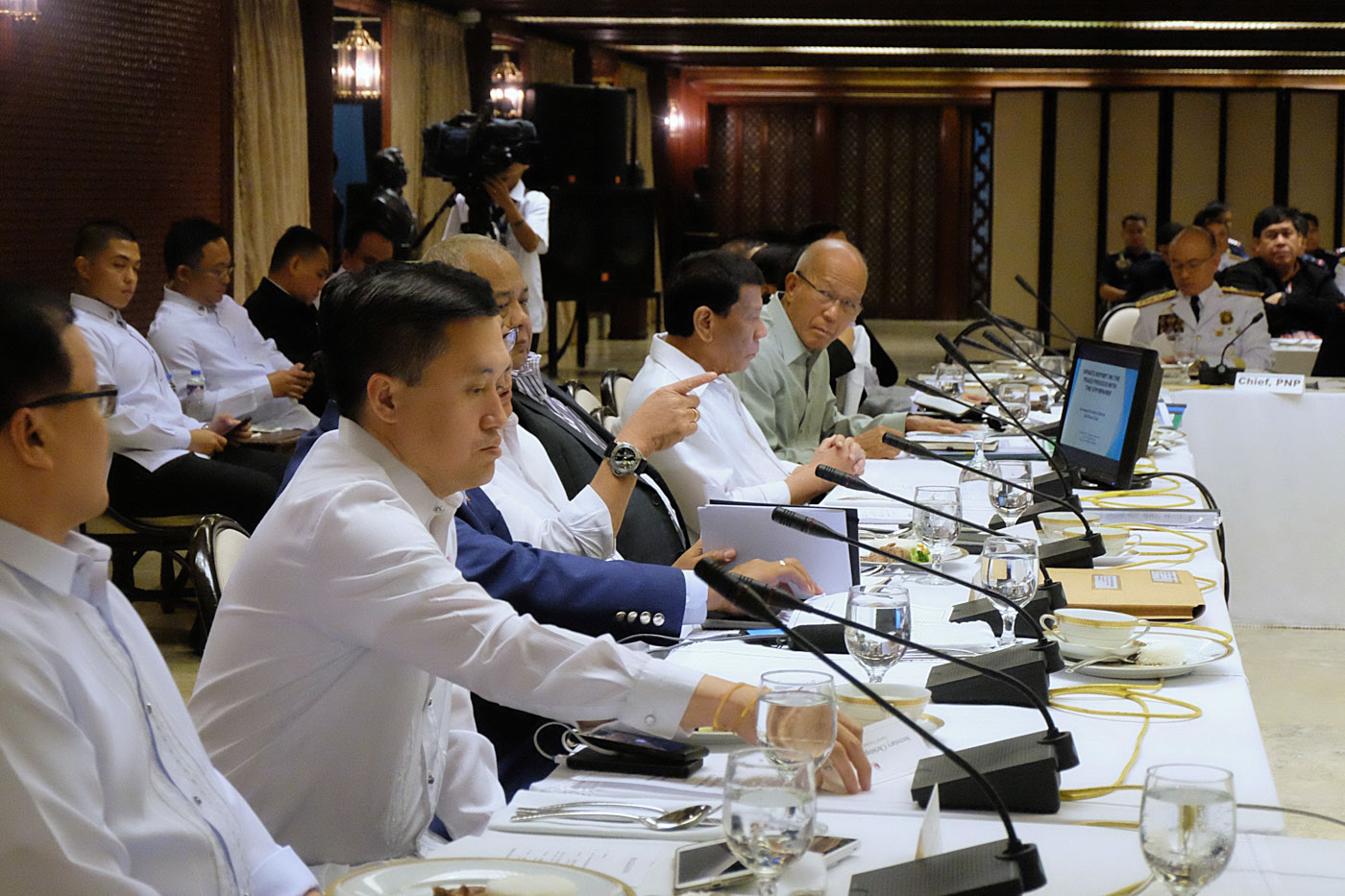 MANILA, Philippines – The Armed Forces of the Philippines (AFP) asked President Rodrigo Duterte to postpone the formal resumption of peace talks with communists by 3 months during the joint military and police command conference on Wednesday, June 13.
Defense Secretary Delfin Lorenzana said this is to give the military time to assess the implications of any ceasefire on its operations.
"They request this postponement so that AFP can look into the ramifications of the standown and the succeeding ceasefire in its security operations," Lorenzana told Rappler on Friday, June 15.
Initially, the military had wanted a longer postponement – 6 months.
"The AFP initially was thinking of 6 months," said the defense chief.
The 3-month period agreed upon would also be used to thresh out "the parameters and criteria to be followed during the standdown," he added.
"The AFP is expected to submit its recommendations within the 3-month period," said Lorenzana.
Road to peace
On Thursday, Chief Peace Adviser Jesus Dureza announced that Duterte ordered the postponement of peace talks, scheduled to take place on June 28.
Dureza had said this was to give time for the public to be "consulted" on the draft agreements put forward by the National Democratic Front (NDFP) – the political arm of the Communist Party of the Philippines (CPP) – and the government negotiating panel.
Duterte, however, in his speech on Thursday, said  talks in July may still be possible.
Presidential Spokesperson Harry Roque had said that the military and police expressed support for Duterte's peace initiative but that they warned that the New People's Army, the armed wing of the CPP, could use the resumption of peace talks to regroup.
CPP founder Jose Maria Sison had slammed Duterte's "disappointing" and "frustrating" decision to push back the talks. He said the two negotiating panels had discussed a ceasefire declaration on June 21, or a week before the initial June 28 talks in Oslo, Norway.
Sison urged the panels to publicize agreements signed on June 9 and 10.
"It is starkly clear that the GRP (government of the Republic of the Philippines) under Duterte is not interested in serious peace negotiations with the NDFP," said Sison.
Because of Duterte's decision, Sison, his former professor, said the NPA "have no choice but to singlemindedly wage people's war."
Despite the postponement of talks, Malacañang has said Duterte remains committed to pursuing the peace process with communists. – Rappler.com