While President Rodrigo Duterte attributes the mishap to 'Murphy's law,' he wants the Philippine Army to accompany him to the site of the incident as a show of 'camaraderie' for the killed cops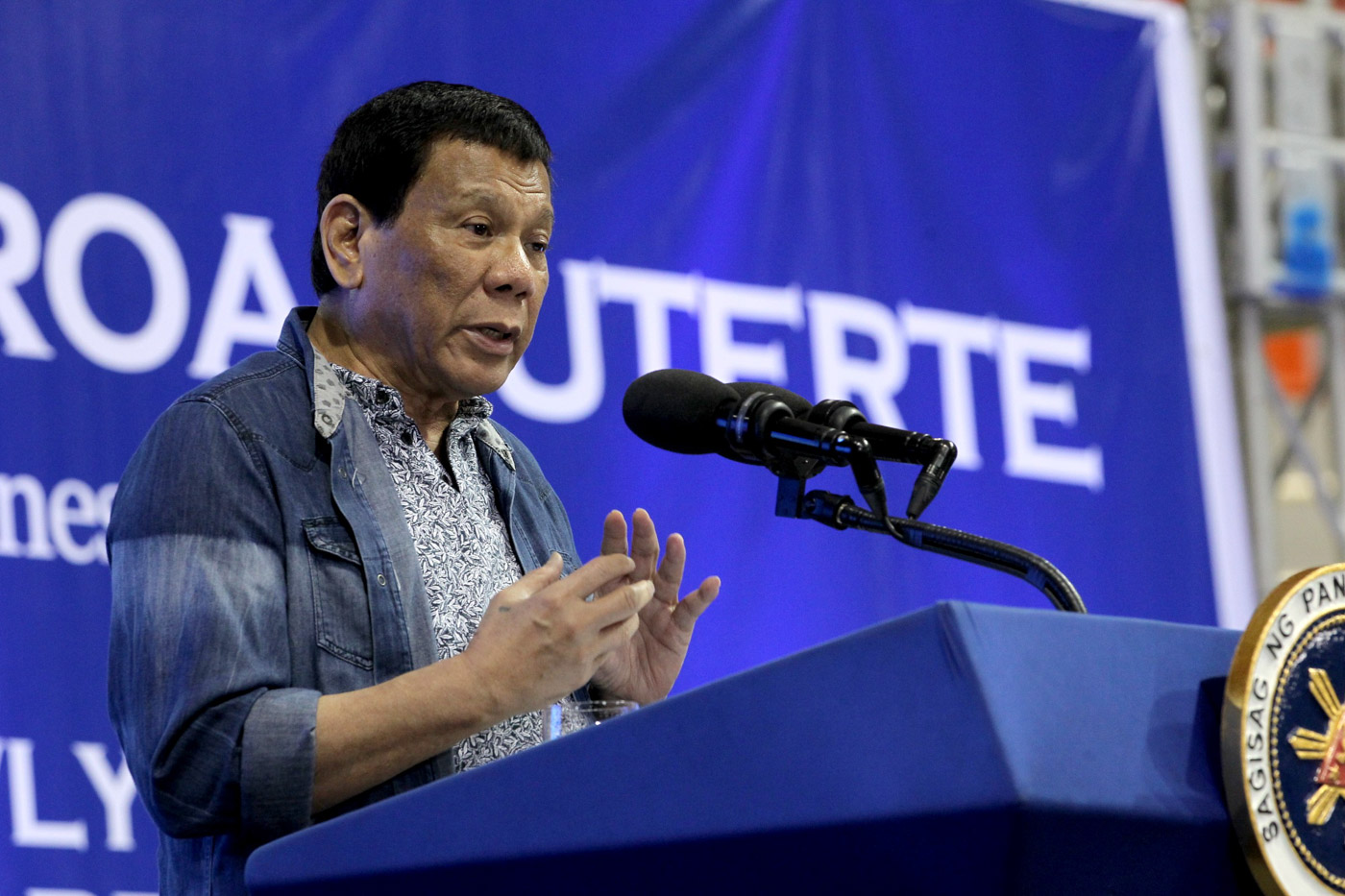 MANILA, Philippines – President Rodrigo Duterte so far does not think anyone is to blame for the "misencounter" between police and soldiers in Samar that left 6 cops dead.
In a speech on Tuesday, June 26, he said the incident was merely Murphy's law in action and that no one wanted to inflict harm on purpose.
"I'm just sad that there was this misencounter. Nanghinayang ako sa (I felt it was such a waste) – It is the product of Murphy's law," said Duterte.
Murphy's law is an adage that goes, "Anything that can go wrong will go wrong."
The President said he plans to visit the site of the mishap in Villareal, Samar, and bring with him members of the Philippine Army to show "camaraderie."

"That's why I will go there, punta ako doon and I want the Army to go with me…. Hindi naman sinadya 'yan eh (It wasn't done on purpose). Just the same, you have to show the camaraderie," he said.
The incident involved the Philippine Army's 87th Infantry Battalion and the 805th Mobile Company of the Regional Mobile Force Battalion 8.

Aside from 6 cops getting killed, 9 police were hurt.
The Department of the Interior and Local Government (DILG) and the Department of National Defense (DND) are conducting a joint probe into the misencounter.
DILG Officer-in-Charge Eduardo Año, a former military chief, said the investigation would seek to determine why no "prior communication and coordination" were made between the military and the police. – Rappler.com