Malacañang also claims that Church leaders are only criticizing the President because 'their candidate' lost in the 2016 elections. But criticism from Church leaders began when Duterte cursed Pope Francis, months before he topped presidential surveys.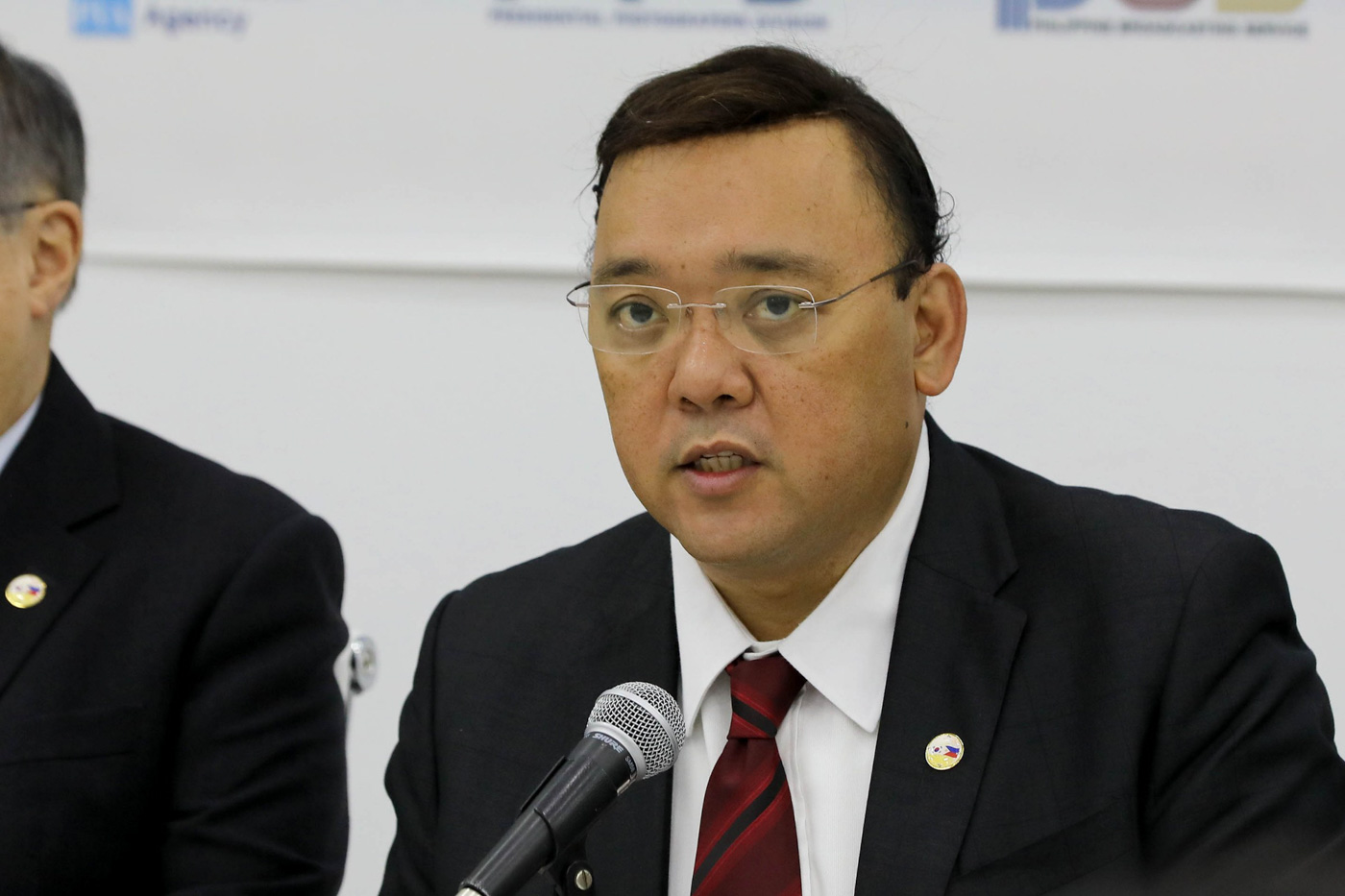 MANILA, Philippines (UPDATED) – After saying the Church is not part of any destabilization plot, Presidential Spokesman Harry Roque is now not ruling out the possibility that Catholic Church leaders are conniving with communists to oust President Rodrigo Duterte.
"Baka marami nga sa kanila (Catholic Church leaders) ay hindi nila tatanggapin si Presidente kaya nga hindi malayo na magkaisa 'yung ilan sa kanila ng CPP-NPA na patalsikin si Presidente Duterte," said Roque on Monday, July 2 in Maasin, Southern Leyte.
(Maybe many of them do not accept the President so it's not farfetched to say they could unite with the CPP-NPA to oust President Duterte.)
The CPP is the Communist Party of the Philippines while the NPA is its armed wing, the New People's Army.
Roque also claimed that prominent members of the Catholic Church only became outspoken in their criticism of Duterte when "their candidate" in the 2016 presidential elections was beaten by the longtime Davao City mayor.
"Alam mo naman na 'yung patutsada ng simbahan eh nagsimula naman 'yun nung natalo yung kandidato nila nung election," said Roque.
(You know that the criticisms of the Church began when their candidate lost in the elections.)
However, a review of the events in the 2016 presidential campaign show that the Catholic Bishops Conference of the Philippines (CBCP) and its leaders began criticizing Duterte when he cursed Pope Francis back in November 2015. This was even before then candidate Duterte topped presidential surveys.
In December 2015, Lingayen-Dagupan Archbishop Socrates Villegas, then president of the Catholic Bishops' Conference of the Philippines (CBCP), blasted  Duterte for cursing the Pope.
Days before the May 9 presidential elections, Cagayan de Oro Archbishop Antonio Ledesma also slammed Duterte over extrajudicial killings in Davao City. 
Also, unlike the Iglesia ni Cristo, the Catholic Church does not endorse candidates in Philippine elections.
Malacañang is making these claims about the Church at a time when it is trying to dialogue with religious groups and setting up a meeting between the CBCP and Duterte. Special Assisant to the President Bong Go said on Monday that the meeting between CBCP president Davao Archbishop Romulo Valles and Duterte is set to take place on the week of July 9.
It also contradicts Roque's statement the previous week when he said the Palace does not think the Church is involved in any destabilization plot.
The talks with the religious groups are supposed to be the Palace's response to the outrage of several Catholic Church leaders, Christian churches, and religious groups over Duterte's "God is stupid" remark on June 22.
It also comes after CPP founder Jose Maria Sison ruled out further peace talks with the Duterte administration, saying the Left would rather help in efforts to unseat Duterte.
Duterte's remarks about the Church was his reaction to criticism by Lingayen-Dagupan Archbishop Socrates Villegas and other sectors that his tirades against the Church and allegations about priests were encouraging acts of violence against the clergy. – With a report from Paterno Esmaquel II/Rappler.com