A city official says Tanauan City Mayor Antonio Halili began taking death threats seriously after he was included in a government list of public officials linked to the drug trade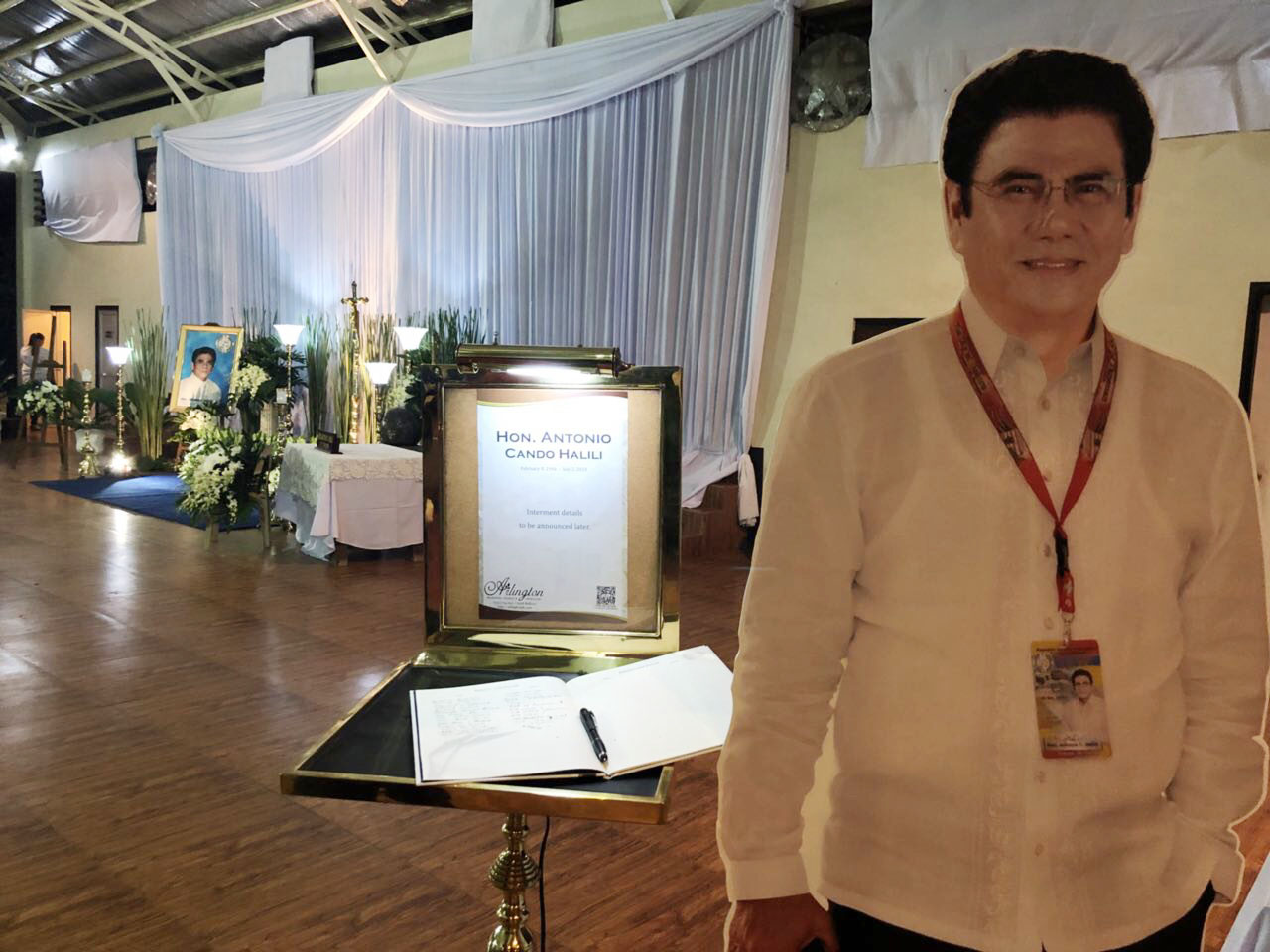 BATANGAS, Philippines – While the Monday morning killing of Tanauan City Mayor Antonio "Tony" Halili shocked many, a city official who worked closely with him said Halili had premonitions about his death.
Gerald Laresma, Tanauan City's public information officer, said that before the barangay and Sangguniang Kabataan elections last May, the mayor spoke about an "imminent threat" to his life.
While he would mention receiving death threats and say that he was "prepared to die to serve his people," Laresma noted that Halili began receiving more death threats after November 2017, when he was included in the government's list of linked to the drug trade.
The National Police Commission removed his supervisory powers over the police after that. 
"He was really visible before, very hands-on," Laresma said. "But when someone advised him to go low profile, he stopped his usual routines." (LOOK: 'Sniper hole' of Tanauan Mayor Halili's killer)
Halili, for example, stopped his usual habit of helping manage traffic when he gets through a traffic jam in the city.
"That's why I can't say that he did not [take the threats seriously], it's just that this time siguro talagang determined," Laresma said.
The mayor was shot in broad daylight during a flag-raising ceremony in front of the city hall on Monday, July 2.
He was 72. He is survived by wife Angelina and their 4 children – one son and 3 daughters. One of their children died about a decade ago. 
Malacañang immediately condemned his murder, but that didn't stop President Rodrigo Duterte from accusing him of merely putting up a front when he paraded drug suspects in his city. (READ: Duterte claims Tanauan's Halili involved in drug trade)
Halili is the 9th mayor to be killed since Duterte became president. (READ: Mayors, vice mayors killed under Duterte)
Halili gained notoriety for his "walk of shame"  for drug suspects back in 2016, when he paraded drug personalities for everyone to see. The practice was slammed by the Commission on Human Rights as unconstitutional. – Rappler.com