The viral video shows the cops chuckling as they strip-searched drug suspects in Makati City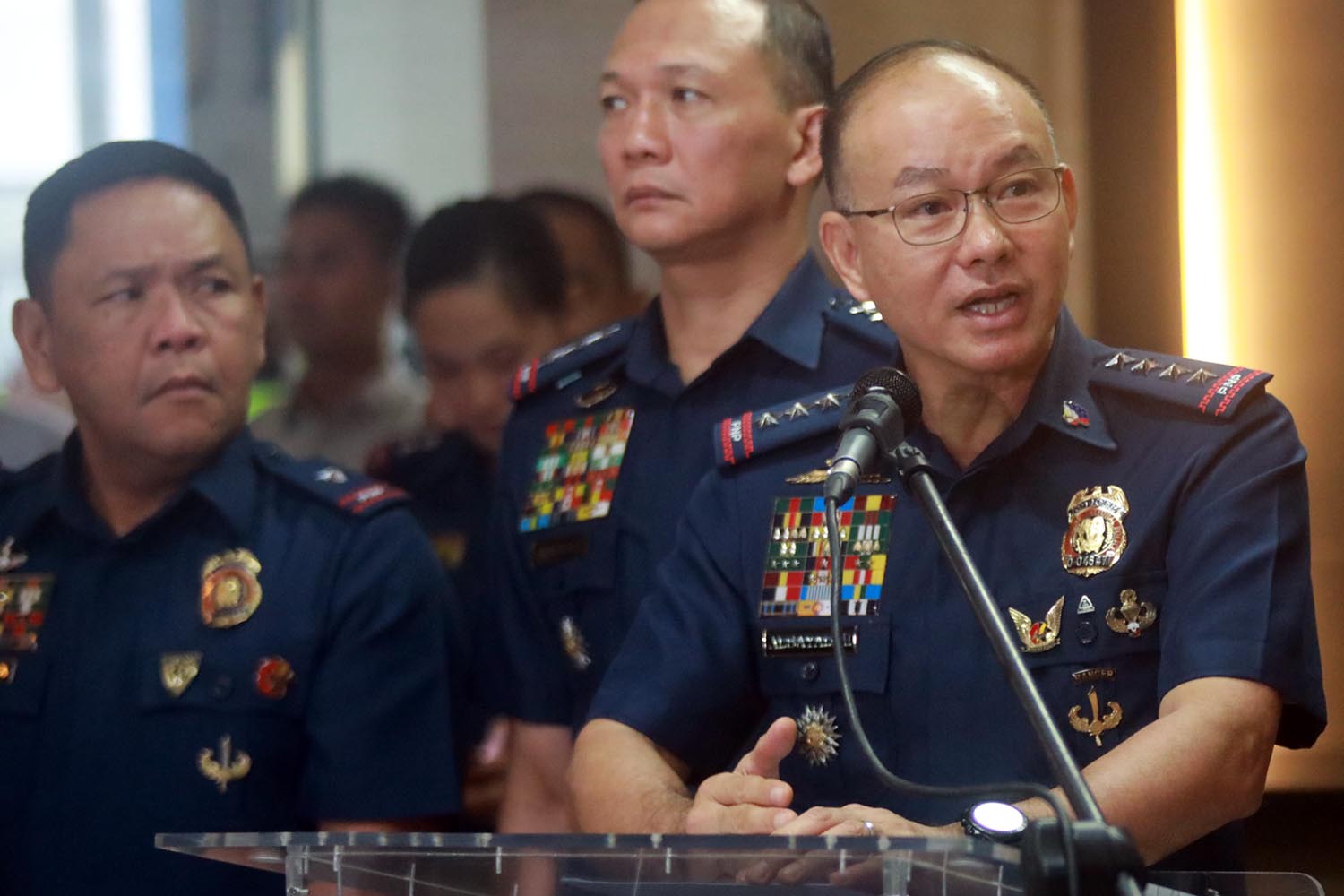 MANILA, Philippines – The Philippine National Police (PNP) sacked 4 cops seen in a video chuckling as they strip-searched drug suspects.
This was announced by PNP chief Director General Oscar Albayalde on Thursday, July 5.
The video, given to ABS-CBN News, was recorded in a Makati City police station back in March 2017.
The 4 sacked cops were identified as:
Senior Inspector Valmark Funelas
Police Officer 1 Stephanie Limhap
PO1 Heizelle Maramag
PO1 Francis Intia
"I am deeply saddened by this viral video going around in the internet of another alleged case of abuse committed by some of our personnel. Let me state this clearly – we strongly condemn this kind of deviant behavior in our ranks," Albayalde said, reading a prepared statement.
Asking suspects to strip and pose on video is a clear violation of police procedures, added Albayalde.
The PNP, through various memorandum circulars, has emphasized that detainees must not be treated in an inhumane or degrading manner. – Rappler.com