Philippine Foreign Secretary Alan Peter Cayetano thanks Iraqi authorities for the rescue of two Filipinas abducted in Iraq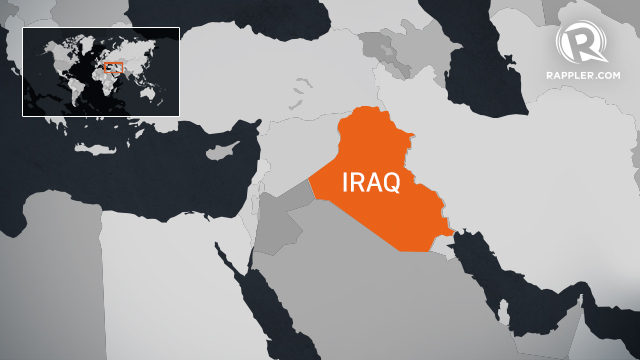 MANILA, Philippines – Two Filipinas in Iraq have been rescued from a criminal group that abducted them last week, said the Philippine Department of Foreign Affairs (DFA) on Monday, July 9.
"Their safe recovery would not have been possible without the swift response of our Iraqi friends, and for that we are very grateful," said Foreign Secretary Alan Peter Cayetano. 
Julius Torres, chargé d'affaires of the Philippine embassy in Baghdad, said authorities in Diyala province informed the embassy "that the two were rescued from members of a criminal group who forcibly took them on Friday," July 6. Iraqi authorities relayed this information on Sunday, July 8.
"Chargé d'Affaires Torres said authorities told the embassy several members of the group were arrested during the police rescue operation and that charges were being prepared against them," the DFA said. 
The DFA earlier said the two hostages were with two other Filipinas when the abduction happened along a highway in Uzem district, south of Kirkuk in Iraq. The two other Filipinas managed to escape.
In Libya, 3 Filipino technicians were abducted also on Friday. The DFA has not issued an update on their case as of posting time. – Rappler.com