Speaker Gloria Macapagal-Arroyo says the tax reforms are part of her promise to fulfill President Rodrigo Duterte's legislative agenda in the House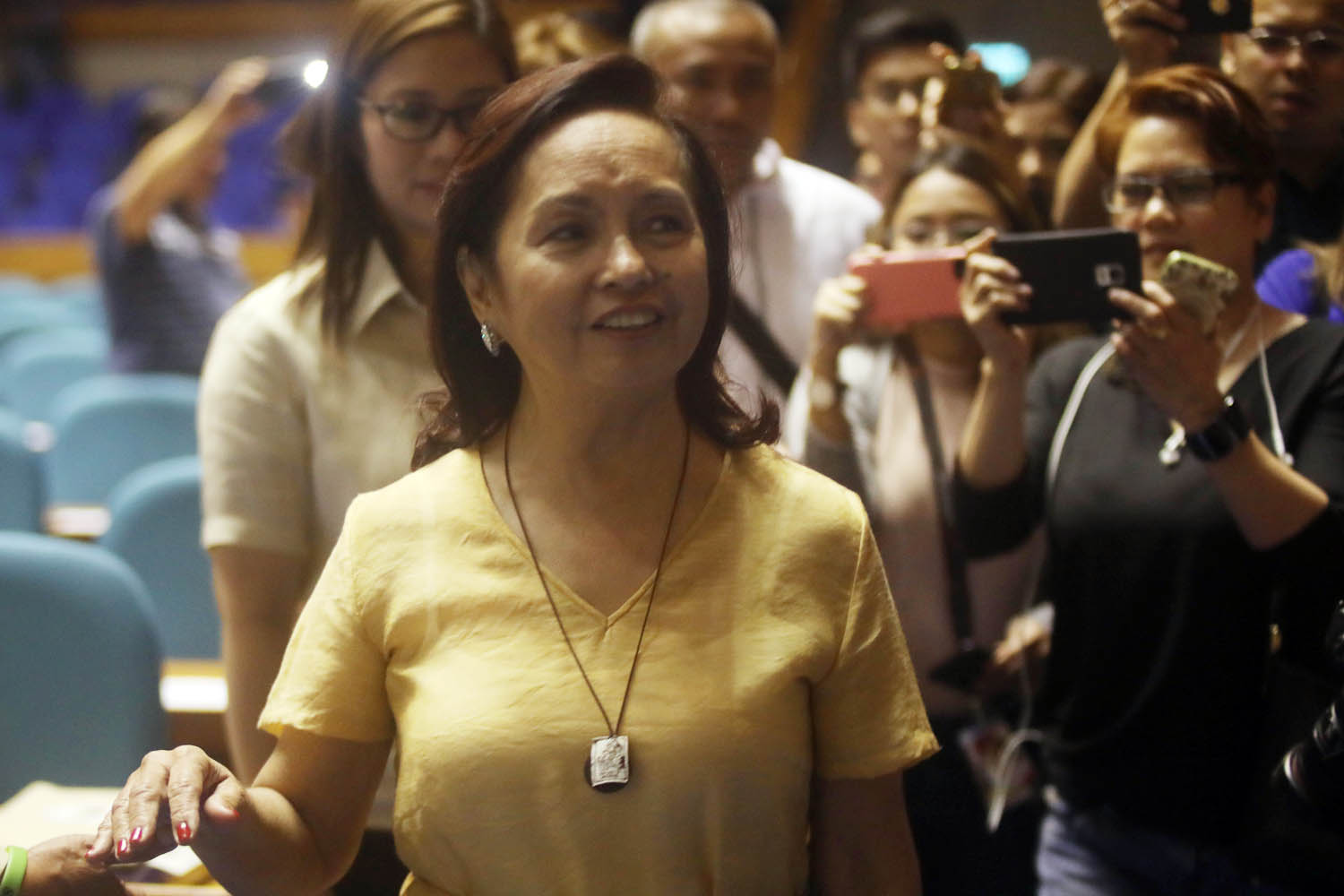 MANILA, Philippines – Speaker Gloria Macapagal Arroyo is putting the passage of the corporate income tax reform and fiscal incentives modernization on top of her agenda. 
On Tuesday, July 31, the Pampanga 2nd District representative was asked if she will be prioritizing the second package of the Tax Reform for Acceleration and Inclusion Law being proposed in the House. 
Arroyo first clarified calling the second batch of tax reforms as TRAIN 2 is misleading, but said she is supporting it anyway.
"It's not called TRAIN 2 because TRAIN 2 is misleading. It's going to be corporate income incentives reform. Yes, [I am prioritizing it]!" said the former president in an ambush interview.
"Remember in the SONA (State of the Nation Address) of President [Rodrigo] Duterte, [he mentioned it]. And I said in my very short statement on my assumption, the first and foremost job I have as Speaker is to carry out the legislative agenda of President Duterte," she added.
After her controversial election as Speaker on July 23, Arroyo vowed to push for Duterte's legislative agenda in the House of Representatives. (READ: Duterte admin revives Arroyo policies, controversies) 
Arroyo, however, did not disclose her target timeline for the passage of the second tax reform package, which proposes to lower corporate income taxes and modernize fiscal incentives. (READ: Businesses warn ill effects of TRAIN Law package 2) 
The measure aims to repeal at least 120 special laws on investment incentives and consolidate them under one omnibus incentive code. It would also lower corporate income tax rates.
But the country's top investment promotion agencies, the Philippine Economic Zone Authority and the Board of Investments, already challenged provisions under the proposed tax reform bill. – Rappler.com