'Kulang pa,' says Eduardo Año on current punishments for drug pushers and drug lords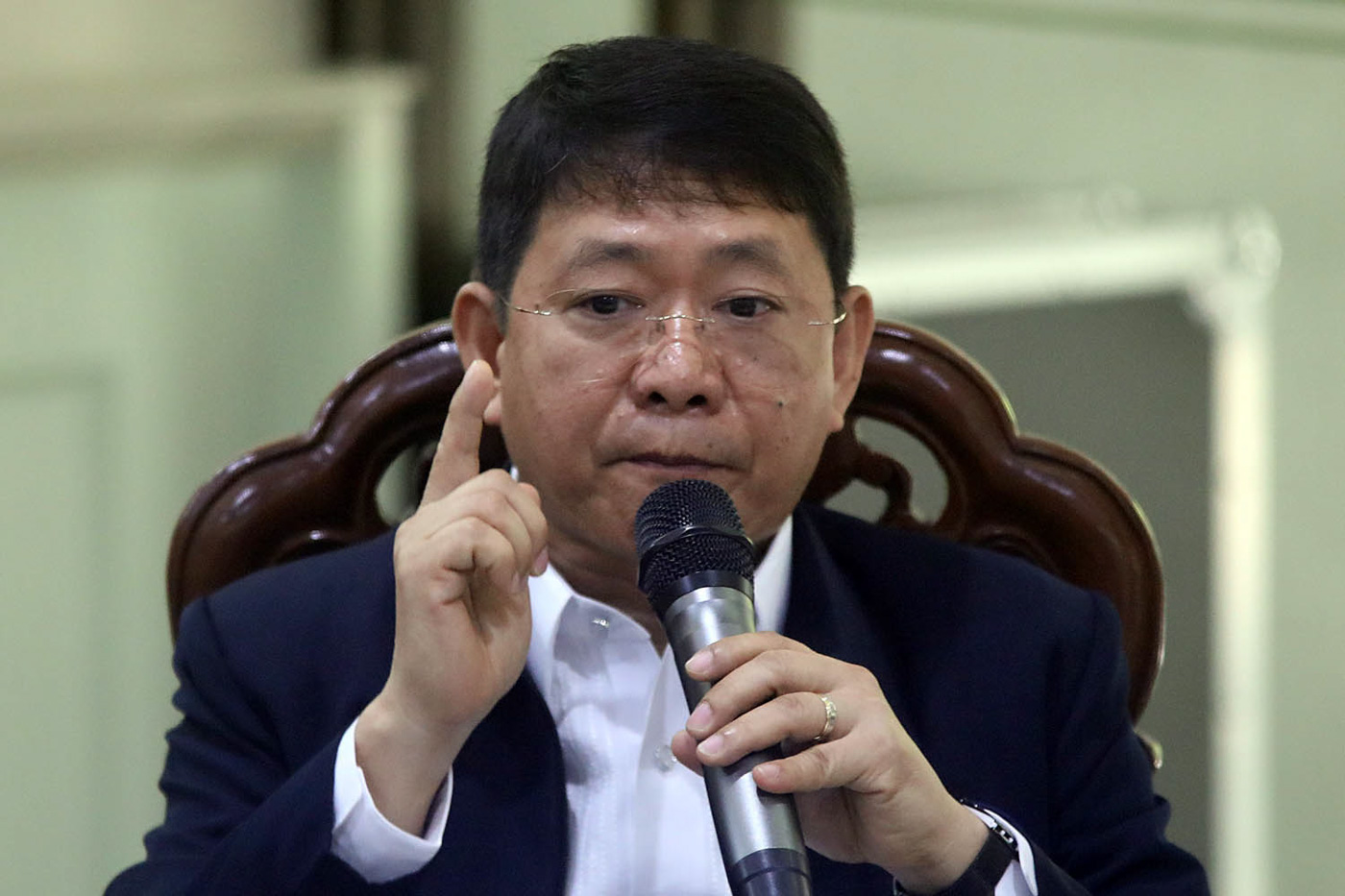 MANILA, Philippines – The passage of the death penalty would help the government win the so-called war against illegal drugs, Department of the Interior and Local Government (DILG) Officer-in-Charge Eduardo Año said on Wednesday, August 15.
"Malaking tulong din sana kung mayroon din sanang…iyong hinihingi nating maipasang batas – iyong death penalty para sa mga drug pushers and drug syndicate," Año said in a briefing at Malacañang.
(It's a big help if what we are asking for, the death penalty for drug pushers and syndicates would be passed.)
Why need death penalty? According to Año, it would deter drug pushers and drug lords to continue selling drugs. Putting drug convicts behind bars, he said, would not be enough.
"Kulang pa, kulang pa eh. Drug lord ka, makukulong ka lang; magagawa mo pa iyong operation mo sa loob ng kulungan – aba, eh bakit ka matatakot hindi ba. And then later on, kung mababayaran mo pa at makakalabas ka," Año said.
(It's not enough. If you're a drug lord and you get imprisoned, you can still operate in jail. You wouldn't be frightened, right? And then later on, you can pay and you would get out of jail.)
The worst punishment now that the Comprehensive Dangerous Drugs Act of 2002 or Rrepublic Act 9165 gives is life imprisonment.
What's the status of death penalty? So far, only the House of Representatives has passed a bill on capital punishment covering drug pushers and drug lords.
A counterpart bill has not prospered at the Senate as more lawmakers in the upper chamber oppose the measure. The bill at the Senate remains at the committee level, despite the measure receiving support from President Rodrigo Duterte. – Rappler.com