'The tax reform measures being put forth will reverse the progress...attained thus far,' says the Philippine Ecozones Association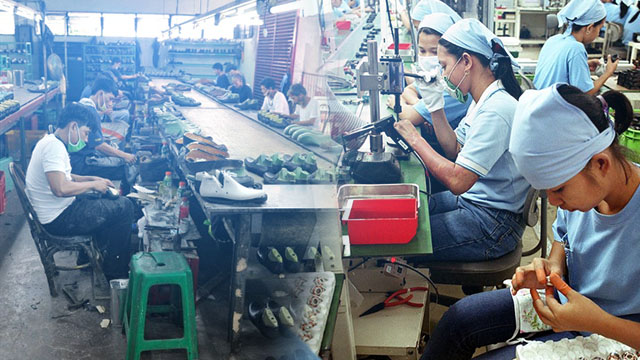 MANILA, Philippines – The Philippine Ecozones Association (Philea) warned that the Tax Reform for Attracting Better and High-Quality Opportunities (Trabaho) bill would have a negative impact on foreign direct investments in economic zones across the country.
Philea said the measure would mean job losses, lower production output and exports, capital flight, and other setbacks that would offset the gains in ecozones. 
Philea has 12 member-companies representing 20 major industrial estates in the country.
"The tax reform measures being put forth will reverse the progress that the private sector, hand in hand with the government, have attained thus far in contributing to nation-building through strengthening of the industrial sectors of manufacturing, information technology, business process outsourcing, and many others," said Philea president Francisco Zaldarriaga.
Trabaho aims to cut fiscal incentives granted to ecozone locators while reducing corporate income tax. (READ: PEZA, Board of Investments challenge 2nd TRAIN package)
Philea also submitted a position paper to the Department of Finance (DOF), where it asserted that Trabaho is unconstitutional.
"The removal of incentives granted to existing registered enterprises is tantamount to a breach of our contract with the government, hence, violative of the constitutional prohibition against impairment of contracts," said the group.
Zaldarriaga also said that "disincentivizing foreign investors leaves little room for Philippine industries to pose any remaining attractive propositions given the reality of lack of solid infrastructure, limited business ownership laws, high utility costs, and many other constraints."
"The PEZA (Philippine Economic Zone Authority) law is one of the most potent investment incentive tools that has buoyed our economy in the past decades. Why tamper with it now?" he added.
The American Chamber of Commerce of the Philippines (AmCham) affirmed Philea's fears, saying that the projected benefits of the proposal would not materialize as expected.
"Without PEZA and other special zones preserving their unique reputation as efficient locations for doing business, more investors will no longer make the Philippines their first choice," AmCham said.
The DOF previously tried to allay fears there would be job losses under the proposal. (READ: EXPLAINER: Why the government is pushing for 2nd TRAIN package)
Finance Undersecretary Karl Kendrick Chua said that while some jobs may be cut from some sectors, employment in other industries would experience growth due to lower corporate income taxes. – Rappler.com