Here's why some Israelis cannot stomach Philippine President Rodrigo Duterte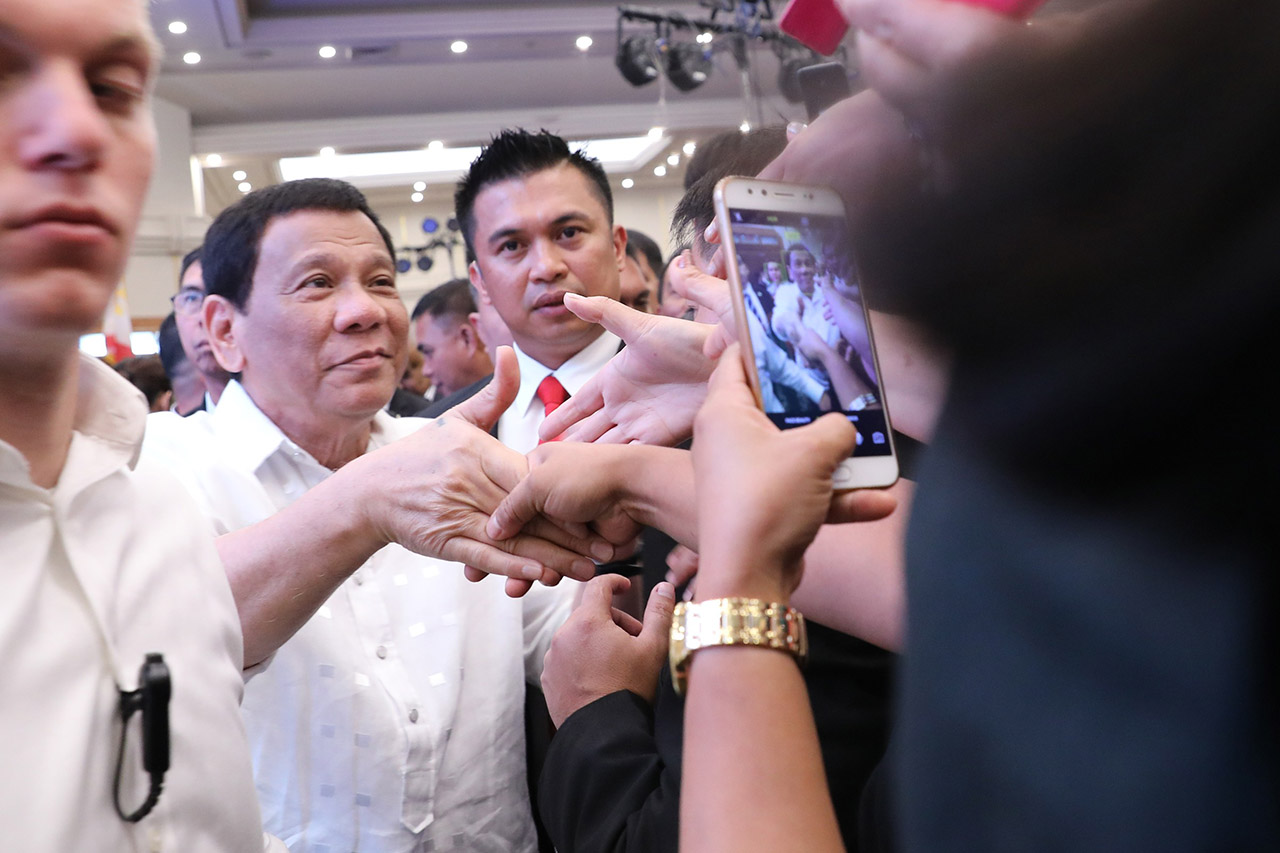 MANILA, Philippines – As Philippine President Rodrigo Duterte touched down in Israel, a lawmaker there remarked in a radio interview that Israelis may just have to take an anti-nausea pill to get through Duterte's 4-day stay in their country.
"It would have been more comfortable to receive a president here who had not made the kinds of comments we have heard, and it might be that we have to take a pill against nausea to receive him," said lawmaker Avi Dichter of the ruling Likud party on Kan Bet radio, as quoted by the Jerusalem Post. 
An opposition lawmaker, Tzipi Livni of the Zionist Union, said Duterte's visit must be kept "very low profile," another indication that while the Philippine president's presence there is historic, it's not welcomed by everyone.
Livni also described Duterte as a "very problematic person" who the Israeli government should "not roll out the red carpet for."
His Tuesday meeting with President Reuven Rivlin is already being protested by human rights activists. An op-ed in the Times of Israel declared Duterte "has no place" in Israel. 
Here are just some of Duterte's actions and words cited by Israeli media outfits as reasons why he is seen as controversial in their country:
Comparing himself to Hitler who murdered millions of Jews – Tag Meir, a civil society group, called Duterte "racist and anti-semite." Many Jews have not forgotten that Duterte, back in September 2016, compared himself to Nazi leader Adolf Hitler, saying he would be "happy to slaughter" drug addicts as Hitler ordered the deaths of Jews during the Holocaust. To Livni, Duterte "compared Jews to drug dealers."
Duterte made the other mistake of understating the number of Jews killed in the Holocaust. He pegged the number at "3 million" when most historical accounts say 6 million died.
Calling God stupid – A Times of Israel report did not miss the irony of the Holy Land giving a warm welcome to Duterte, a leader who has called God "stupid" and attacked tenets even of the Jewish faith, such as the story of Adam and Eve.
Bloody drug war – Aside from his Hitler remark, Duterte is known in Israel for his campaign against illegal drugs. Human rights activists, in a letter to President Rivlin, called Duterte a "mass murderer." On this basis, they urged Rivlin to cancel his meeting with the Philippine leader.
Praises for Netanyahu – Israelis who oppose Netanyahu's 4-term rule see Duterte as yet another one of his friends with the same authoritarian bent. Another Times of Israel report compared Duterte to other "tough guys" Netanyahu is chummy with, including Russian President Vladimir Putin, United States President Donald Triump, and Hungarian Prime Minister Viktor Orban.
Back in 2016, Duterte sang praises  for Netanyahu.
"He (Netanyahu) does not even allow himself to be corrected in public…America? He does not listen to America. 'Just shut up, we have our own problem.' But can they ever chastise Netanyahu? No, he will never allow it," said Duterte.
Why Duterte was invited
Despite the frustration and outrage of many, there's one major reason why the Israeli government has opened its doors to Duterte.
The Philippines, under his presidency, has become a major buyer  of Israeli defense equipment. In 2017, the Philippines bought US$21 million worth of radar and anti-tank equipment from Israel, according to the Stockholm International Peace Research Institute. In 2015, the year before Duterte took office, Israel sold only US$ 6 million worth of equipment to the Philippines.
Israel-manufactured GALIL ACE rifles were among the purchases, worth P2.1 billion, made by the Philippine National Police for its Capability Enhancement Program from 2016 to 2018.
Israel no doubt seeks to benefit from Manila's Armed Forces modernization program, which will have the government shelling out billions for new defense assets.
Back in 2016, Duterte had this to say about Israel as a supplier of military equipment.
"In the matters, I said of arms, I said, 'Do not buy from anyone except from Israel.' Why? Because we have excellent relations and if you send us this gadget they will not include a bug there that for them to listen also to what we're saying," he had said in a meeting with Jews where he apologized for his Hitler remark.
Military and police officers, including Philippine Coast Guard (PCG) commandant Admiral Elson Hermogino, are part of Duterte's delegation to Israel. The Philippines eyes purcashing equipment for the PCG. – Rappler.com