The Chinese men got employed as construction workers, says the Bureau of Immigration, adding that Filipinos reportedly cheered when they were arrested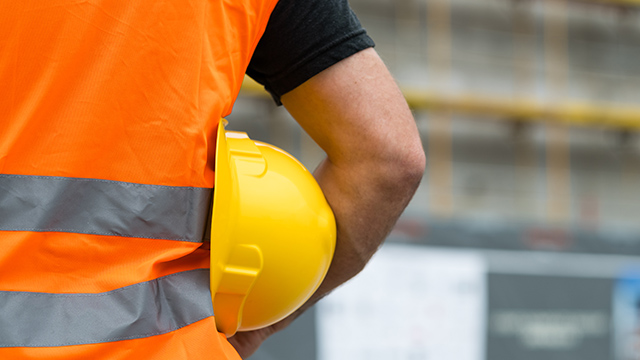 MANILA, Philippines – The Philippines detained 34 Chinese men for working illegally at a construction site in Pasay City, after they allegedly arrived as tourists then got employed as construction workers without securing work permits.
The Bureau of Immigration (BI) said on Thursday, September 6, that it took custody of the 34 Chinese men on Tuesday, September 4. The men were "caught in the act of working illegally at a construction site near the SM Mall of Asia complex in Pasay City" on Tuesday.
Immigration Commissioner Jaime Morente said the BI is verifying if the Chinese men have already overstayed in the Philippines. 
He said that "those proven to be undocumented or without an appropriate visa will be charged and undergo deportation proceedings for working without a proper visa and for violating the conditions of their stay."
Fortunato Manahan Jr, acting intelligence chief of the BI, said the 34 Chinese men "were arrested Tuesday morning during a surprise raid of their project site along Diosdado Macapagal Avenue" in Pasay City.
Quoting Manahan, the BI said "Filipinos in the vicinity reportedly cheered as the BI agents conducted the arrest against the erring aliens."
"We very much welcome the presence of foreign nationals in the country, but they are reminded of their responsibility to comply with immigration laws," Morente said. 
Detained Senator Leila de Lima earlier urged the Senate to probe the supposed "influx of Chinese nationals," both legal and illegal, in the Philippines. This "immigration surge," her office said, "steals jobs away from ordinary Filipinos," and "triggers a property surge in many developed areas." 
De Lima said more than 50 offshore gambling companies in Manila alone have employed "about 200,000 predominantly Chinese workers who have been arriving since late 2016." She added that in 2017, around 1,200 of the 1,500 foreigners deported by the BI were Chinese. – Rappler.com