On the day Ompong threatens to become a super typhoon, President Rodrigo Duterte will preside over a meeting to be held at the NDRRMC Operations Center in Camp Aguinaldo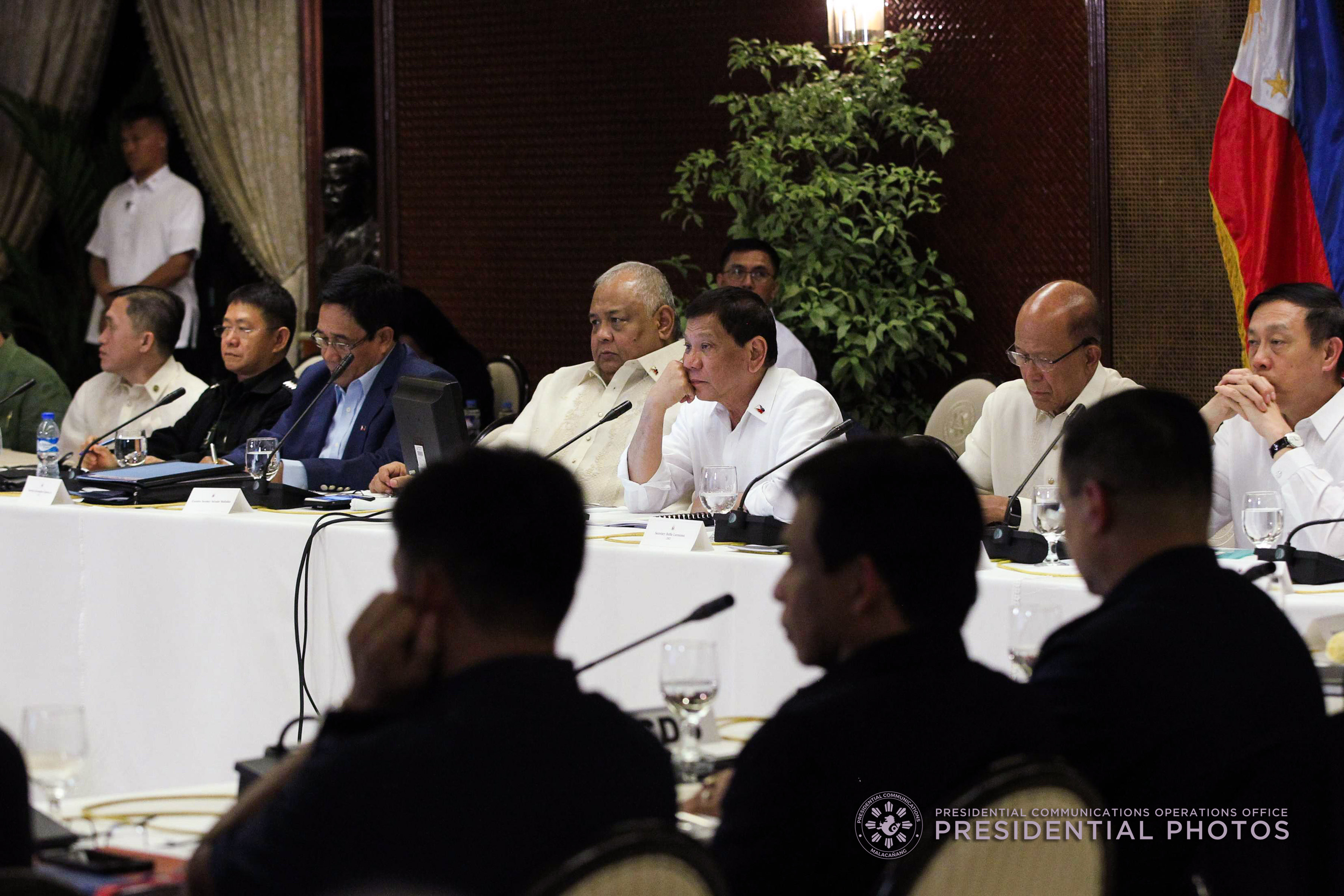 MANILA, Philippines – President Rodrigo Duterte is set to hold a command conference on Typhoon Ompong (Mangkhut) on Thursday, September 13.
The meeting will be held at 3 pm at the National Disaster Risk Reduction and Management Council (NDRRMC) Operations Center in Camp Aguinaldo. Media have been invited to cover.
Duterte initially had another appointment on that day, but it was canceled due to the typhoon. The command conference was announced by the Palace only early Thursday.
Thursday is the day Ompong could become a super typhoon or reach a peak intensity of 220 kilometers per hour (km/h) in terms of maximum winds and 270 km/h in terms of gustiness. (READ: FAST FACTS: Tropical cyclones, rainfall advisories)
There are 16 areas currently under Signal No. 1 due to Ompong, which has maximum winds of 205 km/h and gustiness of up to 255 km/h.
The typhoon could make landfall in the northern tip of Cagayan on Saturday morning, September 15.
Duterte's plan to preside over the command conference comes after some commented on how he only briefly mentioned the typhoon in his one-hour-and-a-half interview with Chief Presidential Legal Counsel Salvador Panelo on Tuesday, September 11.
Vice President Leni Robredo called it a "wasted opportunity" while netizens said Duterte seemed more focused on ranting about critics than addressing pressing problems of the country. – Rappler.com