This is AI generated summarization, which may have errors. For context, always refer to the full article.
(UPDATED) Palparan's co-accused Lieutenant Colonel Felipe Anotado and S/Sgt Edgardo Osorio are also found guilty of kidnapping and serious illegal detention. The 3 are sentenced to 40 years in prison.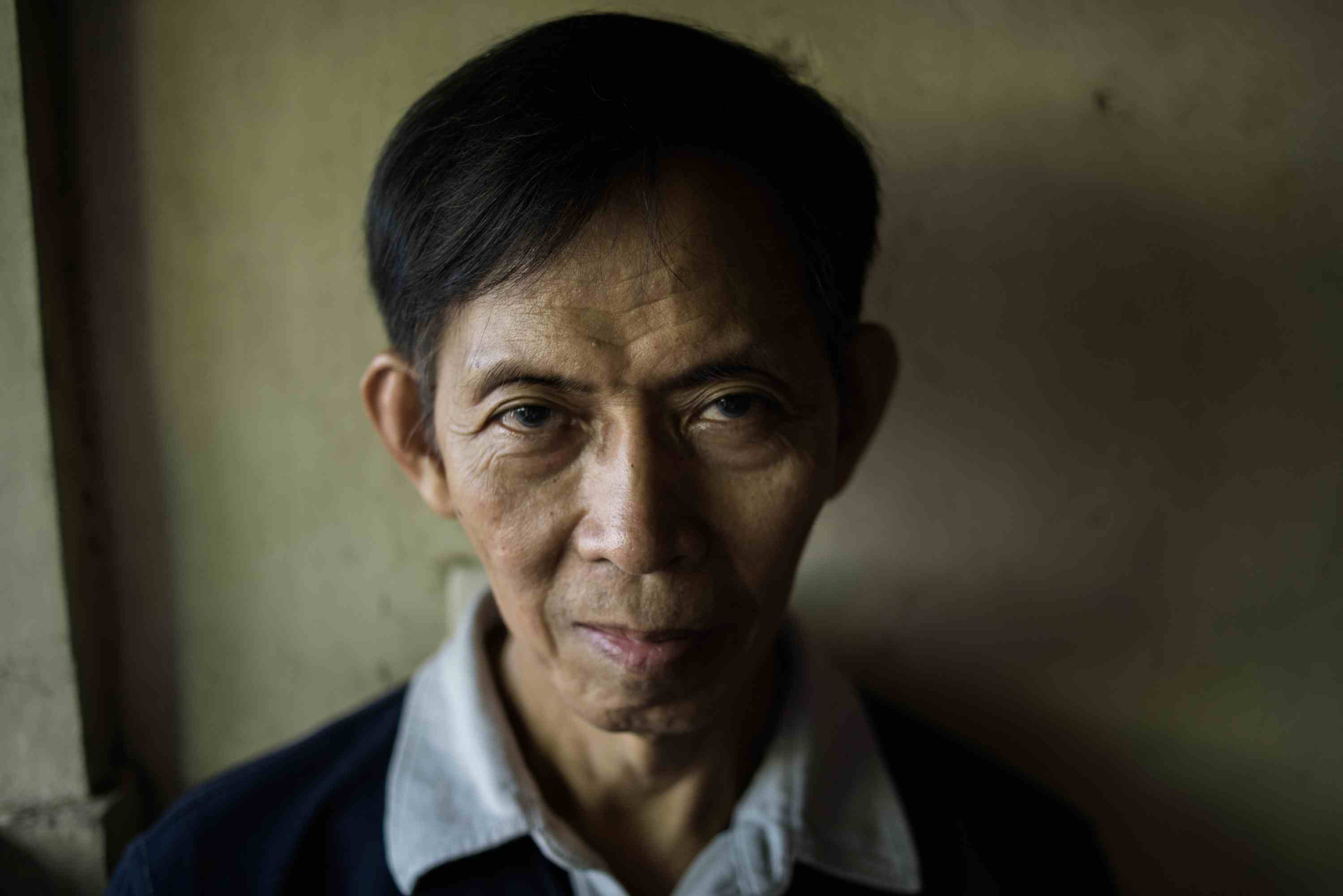 BULACAN, Philippines (UPDATED) – Retired Army Major General Jovito Palparan was found guilty on Monday, September 17, of kidnapping and serious illegal detention in the 2006 disappearance of University of the Philippines (UP) students Karen Empeno and Sherlyn Cadapan.
Palparan's co-accused Lieutenant Colonel Felipe Anotado and S/Sgt Edgardo Osorio were also found guilty of kidnapping and serious illegal detention. The decision was promulgated by the Malolos Regional Trial Court (RTC) Branch 15.
The 3 are sentenced to up to 40 years in prison, and are each ordered to pay P100,000 in civil indemnity and P200,000 for moral damages.
Judge Alexander Tamayo committed Palparan, Anotado, and Osorio to be detained at the New Bilibid Prison (NBP) but their lawyers appealed in open court to let them remain at the custodial center at the Fort Bonifacio in Taguig due to another pending case at the Malolos RTC.
Senior Assistant State Prosecutor Juan Pedro Navera said Supreme Court rules state that Palparan et al would be detained in Bilibid upon conviction.
As the sentence was being read, Palparan shouted to Judge Tamayo: "Duwag ka Judge! Napakaduwag mo!" (You're a coward, Judge! You are such a coward!)
He was warned of contempt but Palparan retorted: "Kahit i-contempt mo kami! Makukulong naman kami eh!" (Even if you cite us for contempt, [it doesn't matter]. We will be jailed anyway!)
Palparan did not stop and told both Judge Tamayo and Navera: "Napaka gago mo! (You're such a fool!)"
Correct decision
Erlinda Cadapan, mother of Sherlyn, wept after the decision was read. She said on the way out of the court: "Tama naman po ang pasya dahil sa ebidensyang ibinigay namin sa korte. Tama po ang pasya ng korteng ito." (The court's decision is correct because of the evidence we presented to them. The decision of this court is correct.)
Asked if she remains hopeful her daughter is alive, Erlinda said, "Habang buhay ako, may iaasa akong buhay ang aking anak, at dapat ibalik ng tarantado na 'yun! Hindi naman nahiyang sumigaw sa loob ng korte, sigawan si Judge, hindi naman nahiyang gumawa ng ganoon." 
(As long as I am alive, I will have hopes that my daughter is alive, and she must be returned by that stupid fool! He had no shame shouting inside the courtroom, shouting at the judge, he was not ashamed to do that.)
Cadapan and Karen Empeño went missing on June 26, 2006 in Hagonoy, Bulacan.
The Malolos RTC ordered Palparan's arrest in December 2011, after which he went into hiding. He was found after more than 3 years, in August 2014, in an apartment above a bakery in Sta. Mesa.
He has been detained at the custodial center at Fort Bonifacio in Taguig ever since.
A co-accused, Sergeant Rizal Hilario, remains at large.
Palparan was a decorated general for his implementation of Gloria Arroyo's counter-insurgency campaign. He gained notoriety from his assignments in Mindoro, Samar, and Central Luzon, and which earned him the monicker Berdugo or The Butcher from human rights activists.
Palparan ran and lost as senator in the 2016 national elections.
Witnesses

One of the prosecution's biggest witnesses is farmer Raymond Manalo, who claims to have seen both Cadapan and Empeño at a military cell, where he was also allegedly kept by military captors.
In detention, Manalo said he had seen and talked to Palparan twice.
Manalo said he was abducted on February 14, 2006, on suspicions that he was also a communist rebel, but was able to escape a year later on August 12, 2007.
Manalo testified in court that he saw military men torture and sexually molest Cadapan, 29 at the time, and Empeño,  22 then. 
Another witness is Wilfredo Ramos Jr, who was only 14 years old at the time of abduction. Cadapan and Empeño were living with them for their immersion work, when armed men allegedly barged into their home and took the two women.
Ramos testified the same to the Court of Appeals, which affirmed Palparan's arrest in 2017.
It was Ramos who identified Osorio, an aide of Palparan, as being among the armed men who forcibly took Cadapan and Empeño in Hagonoy.
Palparan has denied all accusations, and has earnestly fought the charges through motions all dismissed by the court since.
 – Rappler.com