Lawyers of Vice President Leni Robredo question the manner by which the ballot boxes from Guihulngan City were loaded for transport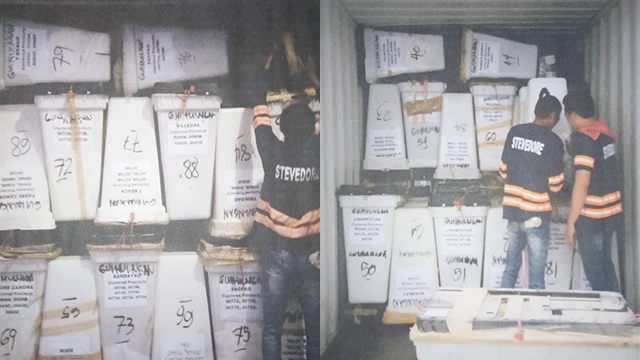 MANILA, Philippines – The camp of Vice President Leni Robredo warned the Supreme Court (SC) that the manner by which ballot boxes from Guihulngan City, Negros Oriental were loaded for transport made them vulnerable to damage.
This was the subject of the manifestation of Robredo's lawyers Romulo Macalintal and Bernadette Sardillo when they filed the document with the SC, acting as the Presidential Electoral Tribunal (PET), on Tuesday, September 18.
According to the lawyers, the ballot boxes and other election paraphernalia from Guihulngan were immediately loaded in the containers for transport to Manila due to lack of space in the staging area on Monday, September 17.
But representatives from both the camps of Robredo and her poll fraud accuser Ferdinand "Bongbong" Marcos Jr opposed the way the election materials were arranged inside the truck. (READ: TIMELINE: Marcos-Robredo election case) 
Photos attached by Robredo's camp to their manifestation showed the ballot boxes were loaded on top of the other, with some of them placed upside down or on their side.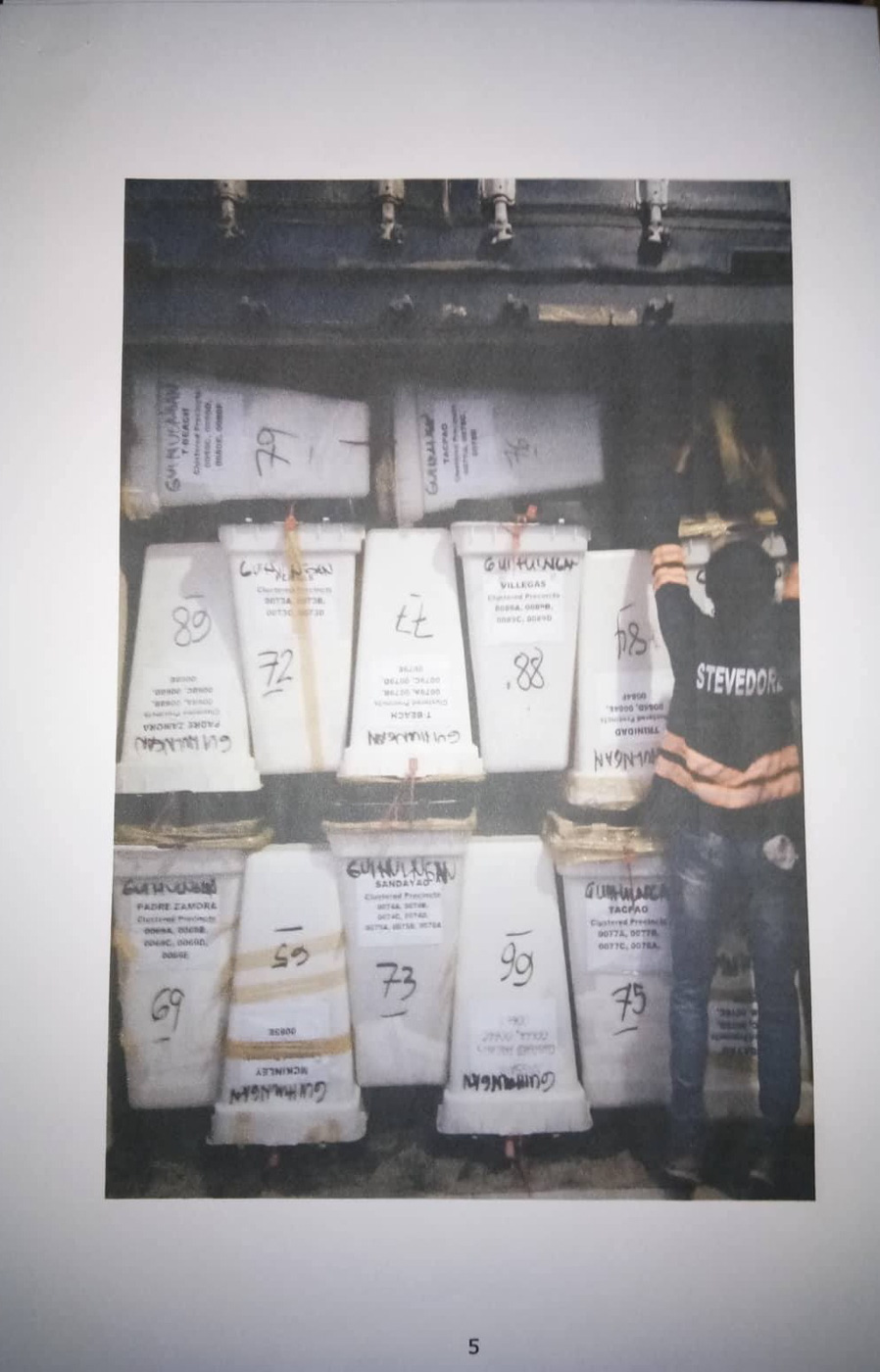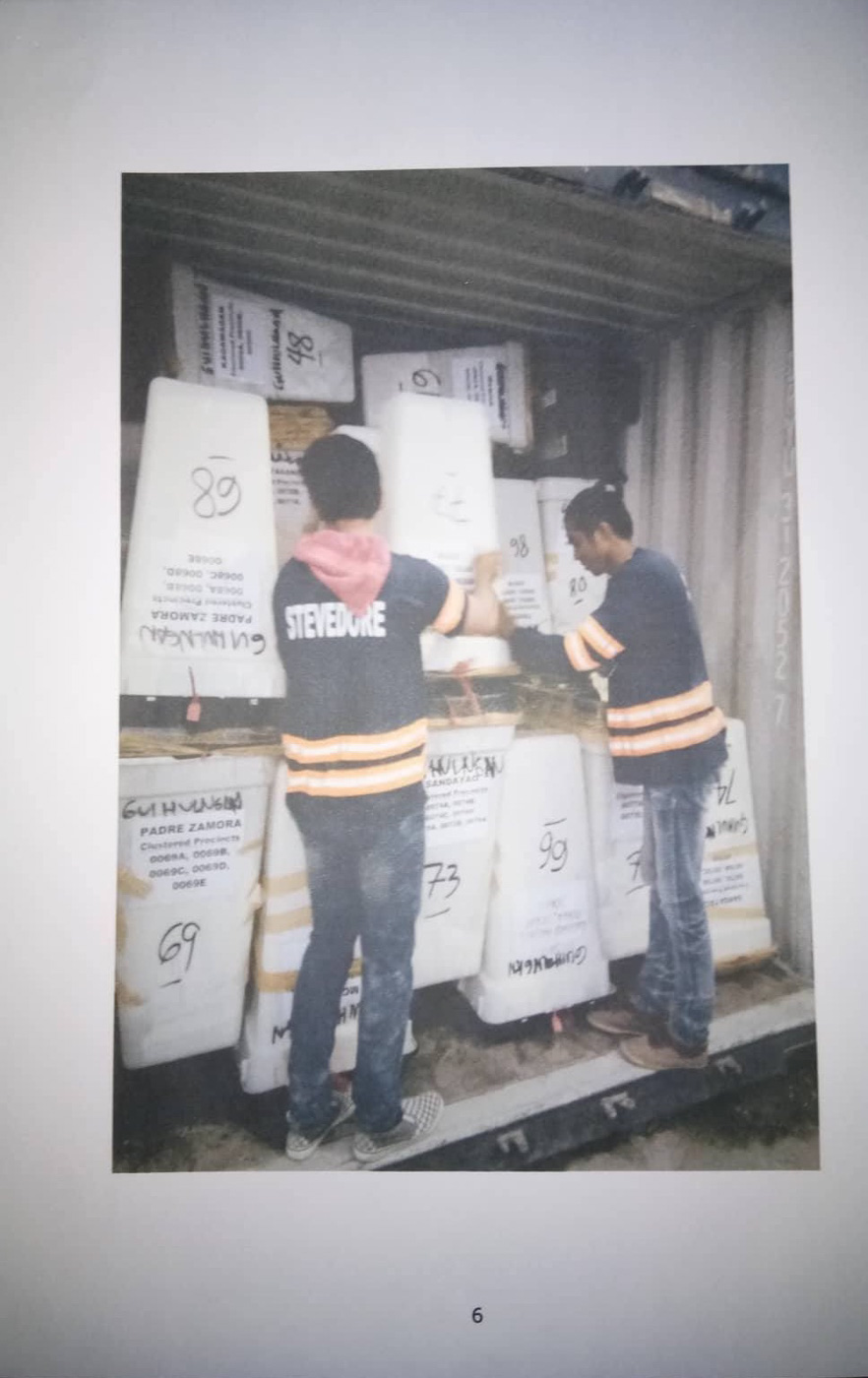 "Representatives of both parties were one in informing the Honorable Tribunal that the arrangement might lead to damage in the ballot boxes," said the Vice President's lawyers.
Still, they said they were assured by the PET Retrieval Team that the ballot boxes are safe.
Robredo's legal counsels said only one damaged ballot box from Guihulngan was turned over to the PET.
This means that should more damaged ballot boxes be reported later on, it could only mean they were damaged during their transport from Negros Oriental to Manila. 
The retrieval of ballot boxes began in Negros Oriental on Monday for the electoral protest filed by Marcos against the Vice President. Negros Oriental is the 3rd pilot province Marcos picked for the initial recount of ballots, along with Camarines Sur and Iloilo.
The result of the initial ballot recount in the 3 pilot provinces will determine if the rest of Marcos' election case has merit.
Read a full copy of the Robredo camp's manifestation below:
– Rappler.com