In a privilege speech, opposition Senator Antonio Trillanes IV says Solicitor General Jose Calida's security agency has acquired at least P358.3 million in government contracts since 2016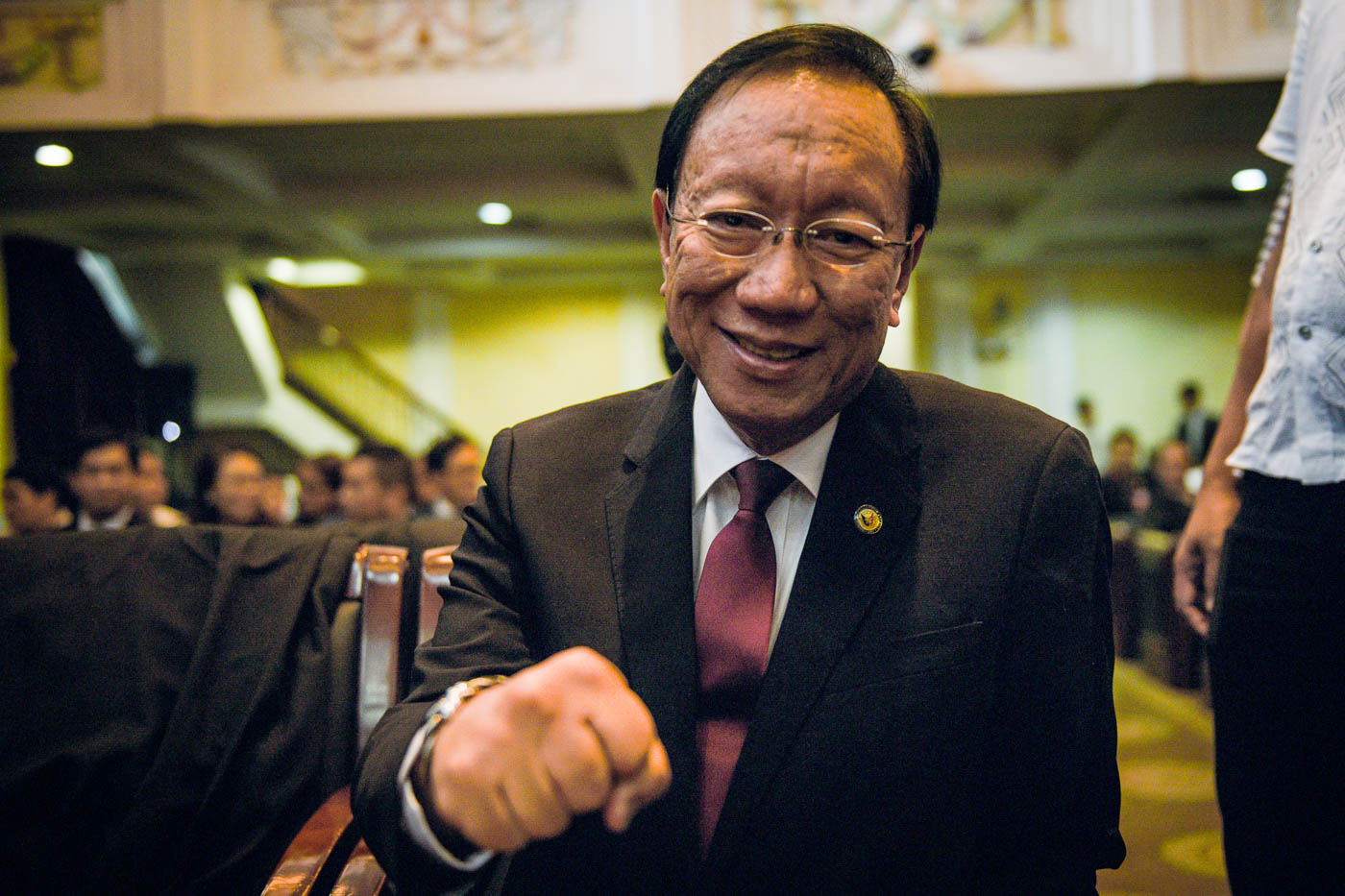 MANILA, Philippines – It was business as usual for opposition Senator Antonio Trillanes IV as he delivered a privilege speech hitting Solicitor General Jose Calida, who instigated the review of his amnesty records.
Trillanes in a privilege speech on Tuesday, October 2, bared a rundown of at least 16 government contracts "cornered" by Vigilant Investigative and Security Agency Incorporated, owned by Calida and his family, since becoming solicitor general in 2016. The contracts have a total amount of P358.3 million. Rappler separately obtained copies of the contracts.
This amount is higher than Rappler's May 2018 report of 14 contracts worth P261.39 million. He, however, claimed there are more deals that Calida obtained from the government.
"Talagang pinakyaw n'ya ang mga kontrata simula noong nakapwesto sila (He really got all the contracts since they assumed their position)," the senator said in his speech.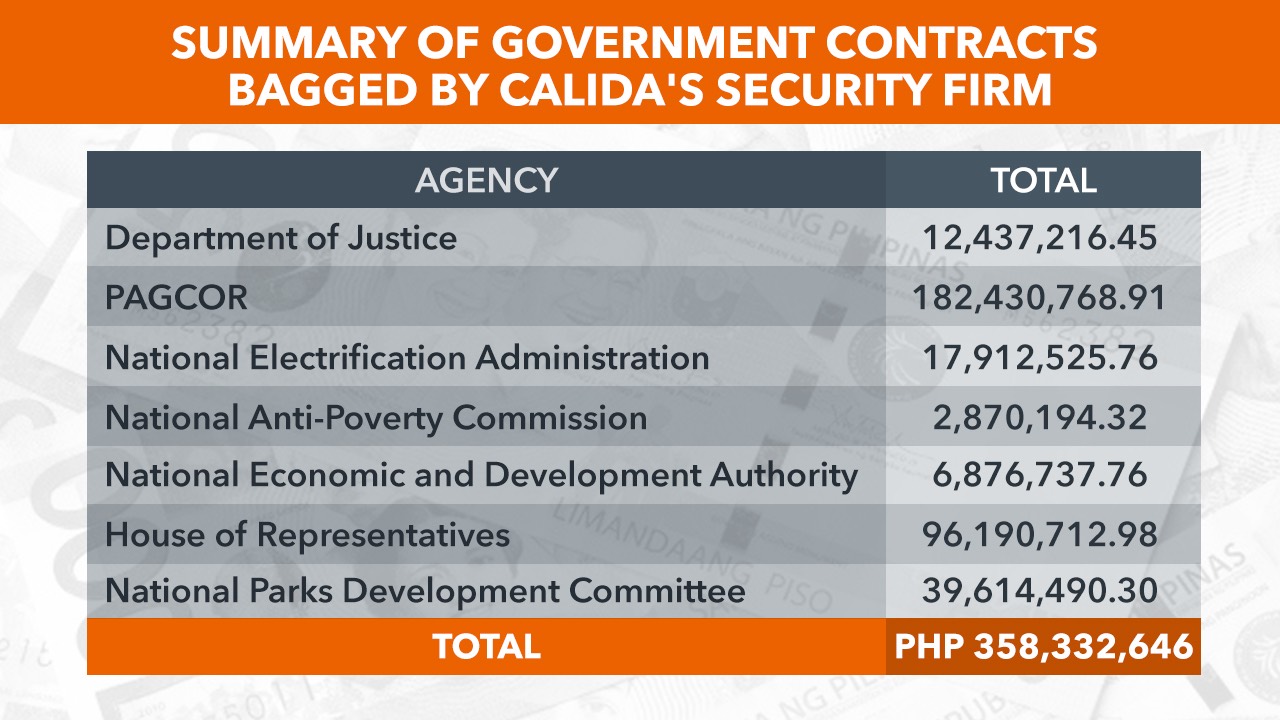 Trillanes again accused Calida of violating the rules against conflict of interest, as the Office of the Solicitor General reviews contracts entered into by the government.
While Calida resigned as company president in 2016, he did not divest from Vigilant. Despite this, Calida claimed there is no violation of the law.
Breakdown
Here is the breakdown of the government security deals awarded to Vigilant:
1. Department of Justice, P12.4 million

 2. Philippine Amusement and Gaming Corporation (PAGCOR), P182.4 million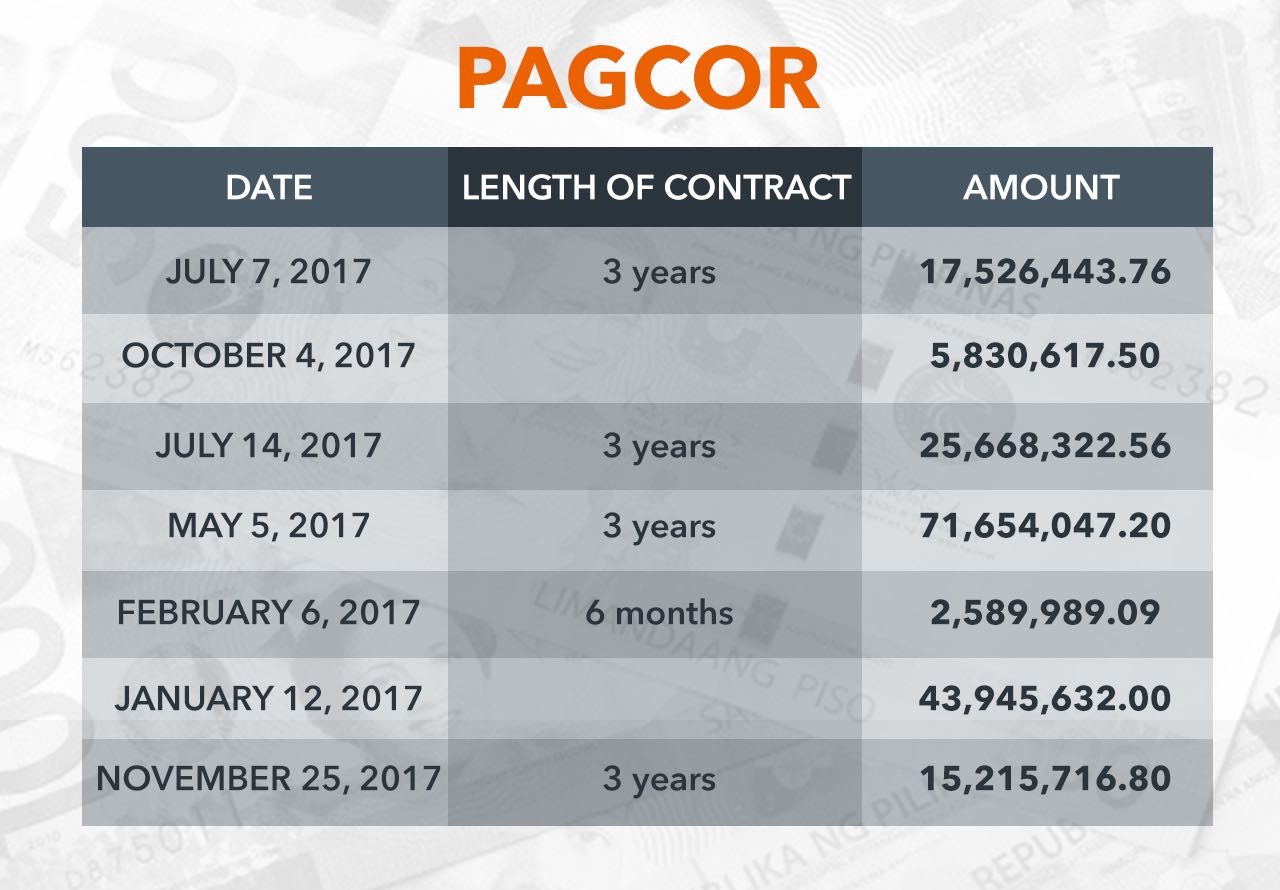 3. National Electrification Administration

4. National Anti-Poverty Commission
5.  National Economic and Development Authority

6. House of Representatives
A search on the public database Philippine Government Electronic Procurement System (Philgeps) would yield the following two contracts between Vigilant and the House of Representatives: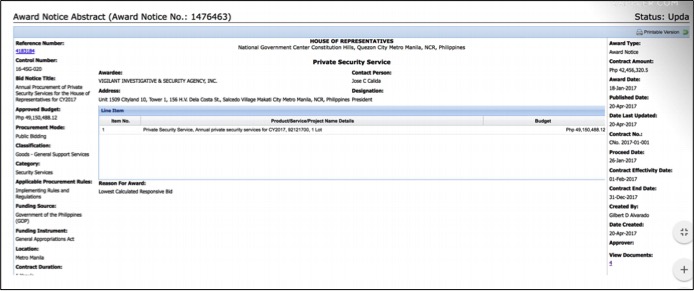 7. National Parks Development Committee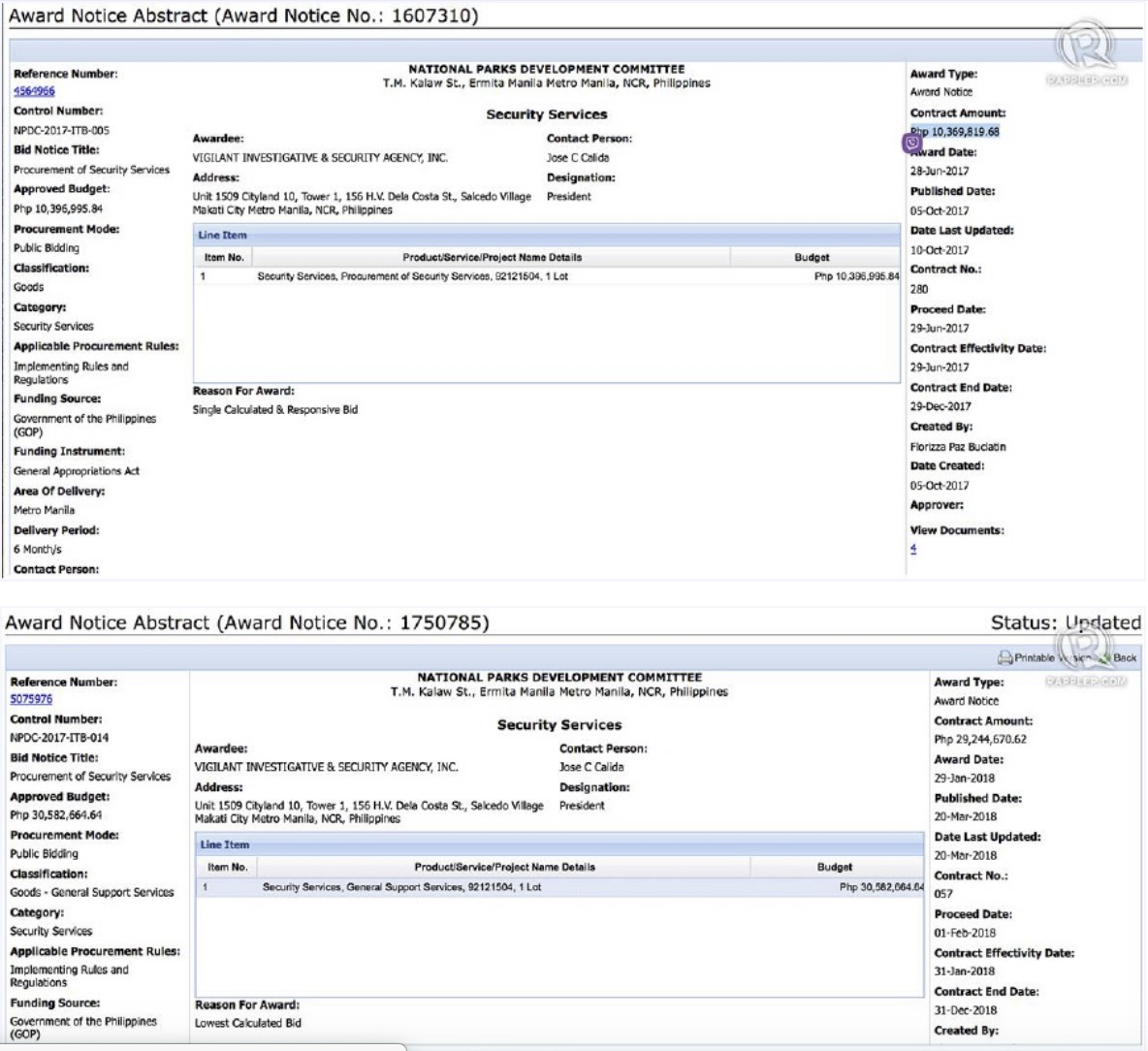 Senate probe?
Trillanes again called on Senate blue ribbon chair Richard Gordon to probe the issue, citing information that Calida's security agency obtained even more than P358.3 million.
But Gordon, an ally of President Rodrigo Duterte, said the investigation is not among his priorities. Trillanes and Gordon earlier engaged in a word war after the former called Gordon's panel "komite de absuwelto." (committee which exonerates)
"I pity my staff. So I said, we can choose, we have the right to choose [which investigations go first… Can we tell Senator Trillanes, to just find evidence, give it to the National Bureau of Investigation? Even he can file a case before the Ombudsman," Gordon said in a radio interview on Sunday.
Calida had asked the Supreme Court to block the Senate hearing.
– with reports from Lian Buan / Rappler.com