'I have a marching order that I still have to accomplish,' says Bureau of Customs chief Isidro Lapeña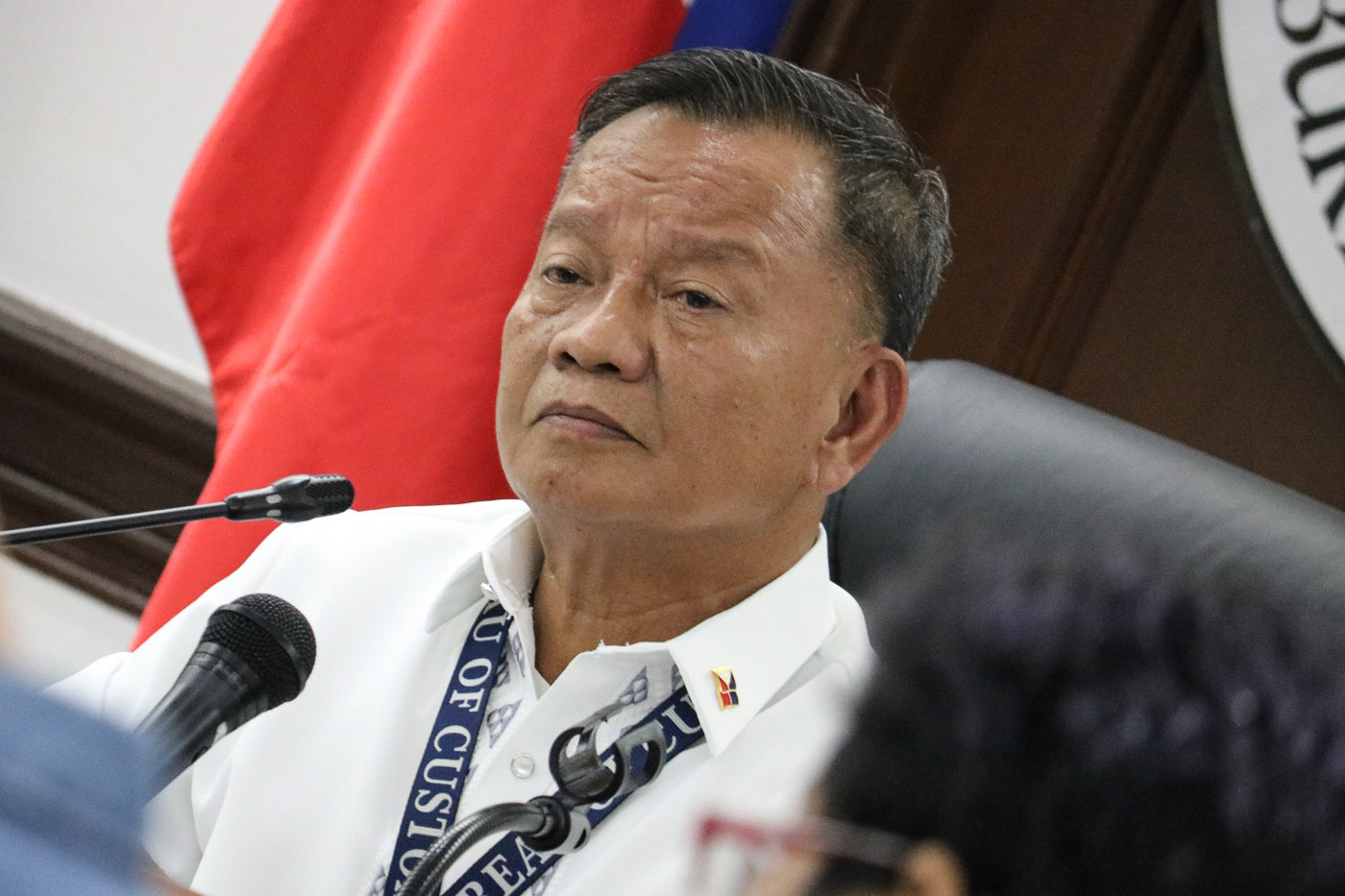 MANILA, Philippines – Bureau of Customs (BOC) chief Commissioner Isidro Lapeña believes that he still enjoys the "trust and confidence" of President Rodrigo Duterte despite the controversy surrounding the missing one ton of shabu alleged to have slipped through his agency.
"We talked about the drug case. It's confidential," Lapeña said as he told reporters on Tuesday, October 23 about a phone call with Duterte. 
"I have a marching order [that] I still have to accomplish," he added, referring to aiding the President in his so-called war against illegal drugs.
Asked whether Duterte still has his back, Lapeña said, "As long as I deliver what he wants me done, then I would say that the President still has the trust and confidence [in me]." 
What Lapeña delivered: In a one-hour press conference in the BOC main office at the Port of Manila, the Customs chief highlighted his agency's supposed accomplishments in his one-year stint in the bureau to counter resignation calls.
"To those questioning my leadership in the Bureau of Customs, modesty aside, I would like to remind you, and may I take this opportunity to inform the public as well, that for the first time in decades, the bureau is now hitting its collection target every month for 8 straight months this year," Lapeña said.
He added that Customs under him has seized a "record-breaking" P3.06-billion worth of drugs since he assumed office in August 2017.
The controversy: The total seizure of the bureau under the watch of Lapeña has been overshadowed recently by the alleged one ton of shabu worth P6.8-billion which is believed to be packed in magnetic lifters already found in Cavite in August.
The BOC has stood by their actions in clearing the shipment containing the lifters, but their former X-ray chief, Lourdes Mangaoang has blown the whistle on her colleagues, claiming that they violated Customs standard operating procedures.
Lapeña and Mangaoang are set to face off in the continuation of the probe into the missing one ton of shabu by the House committees on dangerous drugs and good government on Wednesday, October 24. – Rappler.com