Interior and Local Government Secretary Eduardo Año says he has received feedback from Mindanaoans wanting to prolong military rule in the island region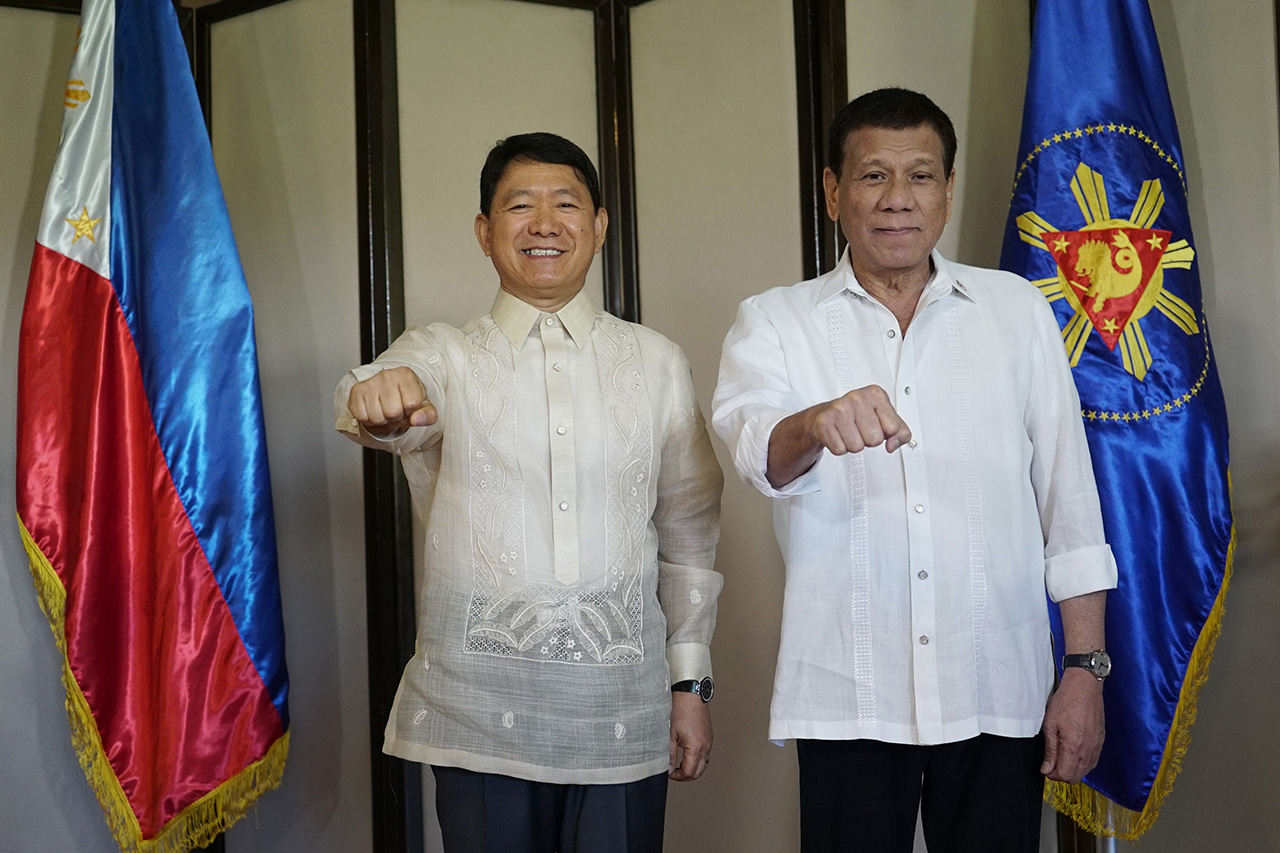 MANILA, Philippines – Newly sworn in Interior and Local Government Secretary Eduardo Año will recommend another extension of martial law in Mindanao.
"I would rather opt for another extension," Año told reporters in a chance interview before he handed out the Seal of Good Local Governance awards at the Manila Hotel on Tuesday, November 6.
Why does this matter? President Rodrigo Duterte is considering requesting for another extension of military rule in Mindanao, and Año stands as one of his most trusted security officials.
Confirming what Defense Secretary Delfin Lorenzana had announced, Duterte would like to hear a recommendation from the police and military before asking for another extension from Congress.
Under Duterte, Año served as the chief of the Armed Forces of the Philippines and was also the facilitator of martial law in Mindanao after the Marawi siege broke out in May 2017. Now, as the interior secretary, he has the police under his administrative supervision.
Why is he in favor? Año said he spoke with Mindanaoans and got "feedback" in favor of prolonging military rule further. He downplayed fears of abuse, saying his department has not received reports pointing to confirmed incidents.
"Sa mga law-abiding citizen, 'di mo mafi-feel 'yung martial law. But for the lawless elements, for the private armed groups, for the terrorists, takot na takot sila diyan sa martial law," Año added.
(For law-abiding citizens, you wouldn't feel martial law. But for the lawless elements, for the private armed groups, for the terrorists, they are very afraid of it.)
Since its declaration in May 2017, martial law in Mindanao has been extended twice, with the latest one set to end on December 31. – Rappler.com