President Rodrigo Duterte says he has issued no designation or appointment of an active-duty soldier to a post in the Bureau of Customs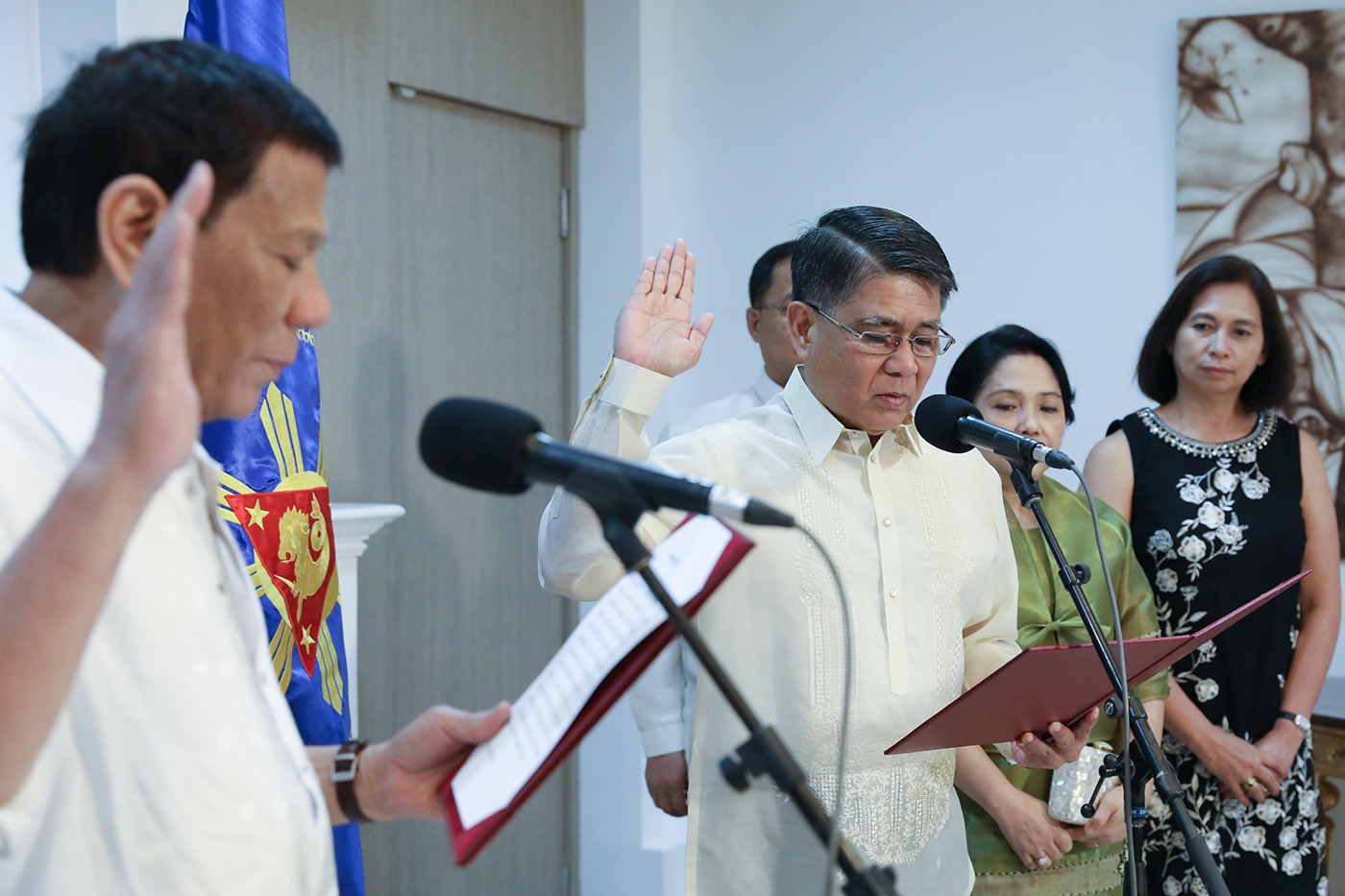 MANILA, Philippines – President Rodrigo Duterte said he didn't order the Armed Forces of the Philippines (AFP) to take over the functions of Bureau of Customs (BOC) personnel.
By "takeover" of the military, he had meant that heads of offices and sections within the bureau would be placed on floating status and the military called in to merely assist them, he said during his "lecture on militarization and drugs" on Tuesday, November 6 in Malacañang.
"When I called in the Army, the Bureau of Customs, there was no designation, there was no appointment and there was never an instruction for them to take over the functions of the employees," he said.

"What I did is just to really order them on floating status, but that was a particular order directed for chiefs of offices and section chiefs. Their assistants will still work," Duterte clarified.
Last October 28, Duterte had said at the birthday of former foreign secretary Alan Peter Cayetano: "It will be a takeover of the Armed Forces in the matter of operating, in the meantime, while we are sorting out how to effectively meet the challenges of corruption in this country."
On Tuesday, he said he only needed soldiers to help BOC staff with critical work like scanning shipments. He wanted the AFP to put together its soldiers who had experience on such work.
He repeated his claim that drugs slipped past former customs chief Isidro Lapeña, adding that "there is no law and order" in the BOC.
Duterte's remarks come after he was criticized by lawmakers and civil society groups for flouting the 1987 Constitution which bars active-duty military personnel from being designated to civilian posts "in any capacity" and at any time.
Justice Secretary Menardo Guevarra had then said that AFP personnel would merely be detailed or seconded temporarily, and not appointed or designated.
In his Monday remarks, Duterte again railed against law enforcers involved in illegal drug trafficking, even encouraging police personnel to shoot a superior of theirs dipping their fingers into the illegal trade.
"I'm going to reward that policeman, any policeman who will kill his superior because the superior is into drugs. I will give you a prize, a trip to Hong Kong," said the President. 

Duterte has previously threatened to shoot human rights advocates and murder criminals and drug addicts by the thousands. – Rappler.com