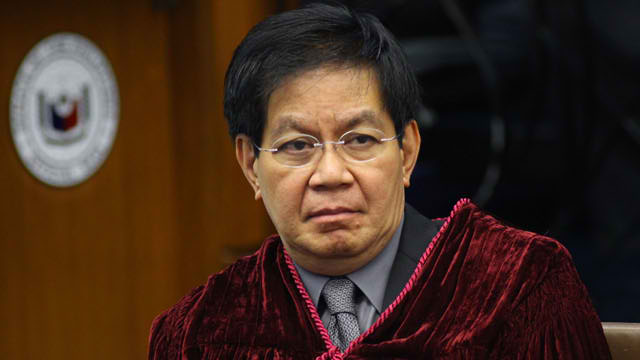 MANILA, Philippines – The word war among senators is getting uglier and uglier. Senator Miriam Santiago on Wednesday, February 13, told Radyo Inquirer she will reveal the "sins" and "sexuality" of Senator Panfilo Lacson.

She even called the senator "Pinky" Lacson. "Kaya sasagutin ko si Pinky Lacson na yan at hindi lamang iyan, kakalkalin ko isa-isa from A to Z ang kasalanan nya," she told Radyo Inquirer.

Santiago said she will make the expose before the Senate plenary in the next Congress, where she will be protected by parliamentary immunity. She cannot be sued for whatever she says there.

Lacson would have ended his term by then, too.

Sought for his reaction, Lacson told Senate reporters: "I am sorry to disappoint the lady senator. If she's insinuating some lunatic idea about my sexuality, let me emphasize this – I am not gay and I do not intend to be one."

Talks on Lacson's sexuality is not new. It was one of those issues raised when he ran for president in 2004. Photos even circulated.

Senator Santiago has a long-running feud with Senate President Juan Ponce Enrile. It became worse when Enrile discriminated against 4 senators – including Santiago – when he distributed additional Maintenance and Other Operating Expenses (MOOE) last Christmas.

Lacson was dragged into the dispute when Santiago accused him of being Enrile's attack dog. Lacson recently asked the Commission on Audit to investigate alleged anomalies in the Senate. He was believed to be referring to Santiago.
"Tignan ng COA at malaman kung sinong senador na pati katulong ay naka-payroll sa opisina, pati asawa ay may grocery allowance…Sinong senador ang nirerentahan ang isang satellite office sa sarili nyang building," reports quoted Lacson.

Santiago said she will also answer Lacson's allegations when the 16th Congress resumes.  – Carmela Fonbuena/RAPPLER.COM