This is AI generated summarization, which may have errors. For context, always refer to the full article.
Justice Efren Dela Cruz asks: How can Revilla explain millions' worth of deposits to their company at a time when it did not have operations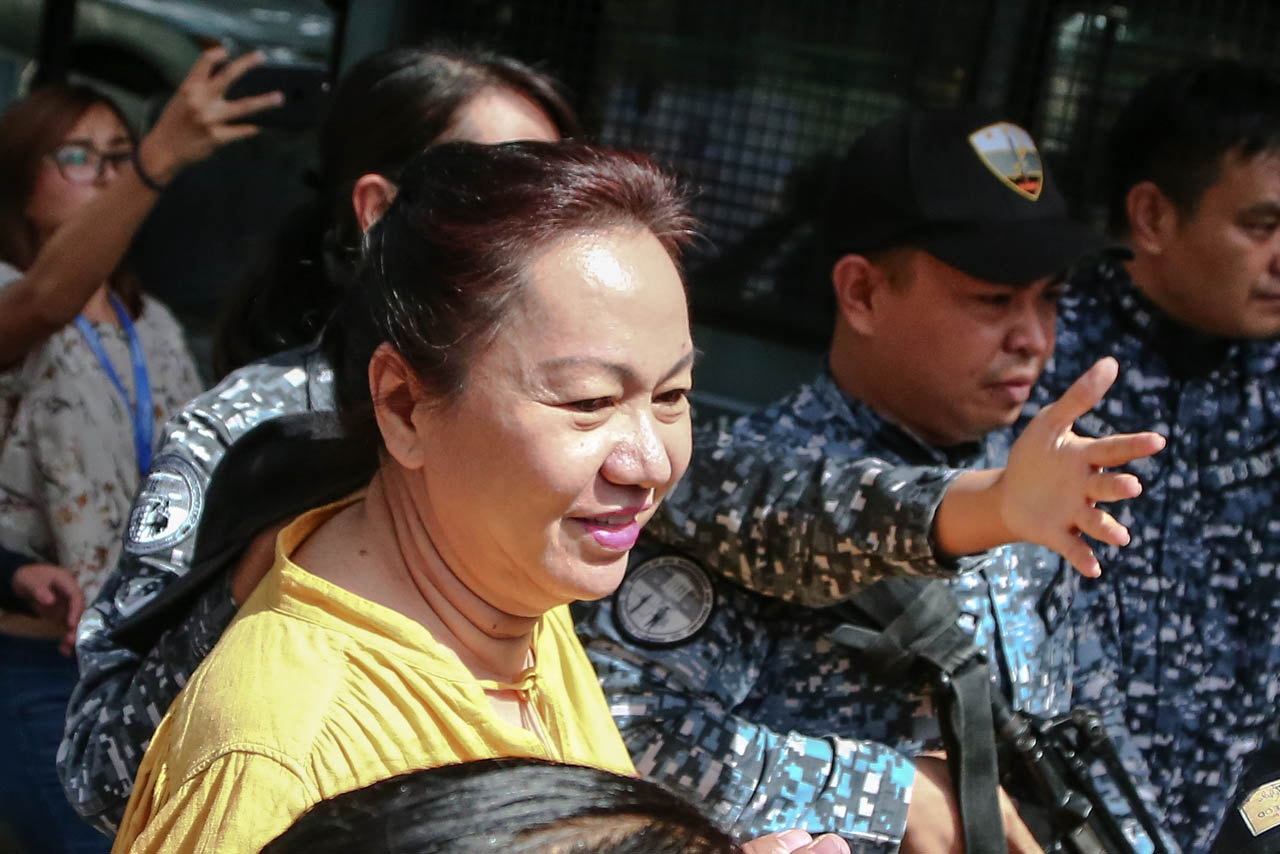 MANILA, Philippines – The two dissenters of the Sandiganbayan Special First Division maintained that convicted Richard Cambe could not have executed the elaborate pork barrel scam without the help of his boss, former senator Ramon "Bong" Revilla Jr.
A majority of 3 justices, as against two dissenters, acquitted Revilla of plunder, but convicted Cambe and businesswoman Janet Lim Napoles. The Sandiganbayan ruled that the pork barrel scam did happen, but that Revilla was not liable.
"For Napoles and Cambe to infiltrate the money, they needed Revilla. It is ludicrous that Revilla would casually exercise a lofty power gratis, while leaving Napoles and Cambe [with] whom he has no blood relation or other filiation of equally strong degree, to reap the benefits alone," said Associate Justice Efren Dela Cruz in his 141-page ponencia turned dissent.
Dela Cruz, as the division chairman, was supposed to write the conviction decision but his ponencia was relegated to a dissent when he lost, 3-2. 
"I find it hard to believe that this scam of such magnitude was confined only within the realm of Napoles and Cambe to the exclusion of Revilla," Dela Cruz said.
In the First Division, only Dela Cruz was there since the start of the plunder case. Associate Justice Geraldine Faith Econg, the writer of the acquittal decision, came in January 2016, while Associate Justice Edgardo Caldona came in March 2017.
Because their votes differed from that of Dela Cruz, a special division had to be created in accordance with Sandiganbayan rules. The rules state that all division decisions must be unanimous but the First Division hit an impasse.
Those for acquittal eventually prevailed when Associate Justice Georgina Hidalgo, a special division member, agreed with them.
Econg came to write the majority decision, saying: "It is an unpopular decision. I would have loved to be a heroine, that I convicted him, but at the end of the day, we are bound by evidence."
Joining Dela Cruz in his dissent is Associate Justice Ma. Theresa Dolores Gomez-Estoesta, who slammed the majority decision for supposedly "taking the cudgels" for Revilla.
Other evidence
The majority decision greatly relied on a handwriting expert who said Revilla's signatures on endorsement letters were forged. All other evidence, the majority said, are just circumstantial and not enough to convict.
Dela Cruz strongly disagreed. For one, Dela Cruz said that Cambe and Napoles could not have easily fooled a "seasoned senator" to authorize the release of his pork barrel for years without getting wind of their illegal activities.
"He is not naive to allow Napoles and Cambe to solely steer the course of a Priority Development Assistance Fund (PDAF) in millions of pesos under his name and responsibility and on their own, dictate the funds' fate," Dela Cruz said.
Dela Cruz said another incriminating evidence was Benhur Luy's summary of rebates which included Special Allotment Release Order (SARO) numbers from Revilla's pork barrel. The majority did not attach much importance to it because the SARO numbers were not found on Luy's disbursement ledgers.
Dela Cruz said there is no evidence that Luy "purposely fabricated" the SARO numbers in the documents.
"In fact, the SARO numbers and the amounts of these SAROs as indicated in Luy's summary are consistent [with] the particulars of the SAROs themselves," Dela Cruz said.
The justice added: "With all due respect to the ponente, there is no basis for the conclusion that the monies received by Cambe may have been intended for another purpose or for Cambe alone. Simply, there are no established facts on record to anchor such possibility."
What about AMLC?
The majority decision also set aside a report by the Anti-Money Laundering Council (AMLC) that said deposits to Revilla's accounts matched the details on Luy's ledgers. These details had to do with dates when Luy supposedly remitted the kickbacks.
Dela Cruz noted that Lani Mercado's Nature Concepts Development and Realty Corporation received substantial amounts through deposits that totaled P27.745 million – "most of which were done proximate to the time Cambe received cash from Luy, and during the period when the company had no operations."
"The Court cannot engage in guesswork and conjecture that Revilla was monetarily capable to make such deposits and investments out of his income from being a senator, producer and actor. He did not present an iota of evidence of his financial capacity," Dela Cruz added.
Both Dela Cruz and Estoesta believe that Revilla must pay a share in the P127.5 million that the court ordered returned to the national treasury.
 12-07-2018″ src="https://www.scribd.com/embeds/395126560/content?start_page=1&view_mode=scroll&access_key=key-sEpPPExapPswaku2PTNx&show_recommendations=true" data-auto-height="false" data-aspect-ratio="0.6479885057471264″ scrolling="no" id="doc_96972″ width="100%" height="600″ frameborder="0″> 
– Rappler.com
READ related stories: