Possible charges against them are illegal possession of firearms and violation of Article 118, or inciting to war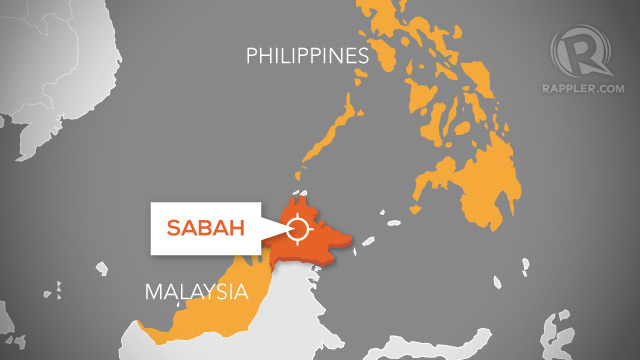 MANILA, Philippines – The Department of Justice (DOJ) teamed up with the Department of the Interior and Local Government (DILG) to form a fact-finding committee that will look into possible charges that can be filed against Sulu Sultan Jamalul Kiram III – the leader of the standoff in Sabah – and his followers.
DOJ Secretary Leila de Lima said on Thursday, February 28 that members of the Philippine National Police's Criminal Investigation and Detection Group and the National Bureau of Investigation would determine if Kiram's group committed any violations such as illegal possession of firearms, illegal assembly and violation of Article 118 of the Revised Penal code, or inciting to war or giving motives for reprisals.
"Article 118 (of the Revised Penal Code) has territorial application even if it's not committed within the Philippine territory," she said, adding that lawyers are still checking if illegal possesion of firearms also has extra-territorial application. 
This means that Kiram and his followers could still be prosecuted even if they committed the crime outside the country. 
De Lima said subpoenas would also be sent to resource persons here.
"These personalities may not necessarily be involved but have information or leads that can guide to our probers," she said. 
"We should determine who's behind the Kiram group. We have certain information being pursued by the NBI and PNP-CIDG," she said.
Some 180-400 followers of the sultan have refused to leave Sabah even after President Benigno Aquino III appealed to Kiram to send them home.
Sabah claim
The southern Philippine-based Islamic sultanate once controlled parts of Borneo, including the site of the standoff, and its heirs have been receiving a nominal yearly compensation package from Malaysia under a long-standing agreement for possession of Sabah.
Raja Muda Azzimudie Kiram, brother of the sultan, told a Malaysian newspaper that he has enough manpower and weapons to defend themselves from an attack.
The DOJ and the Department of Foreign Affairs have also started a legal study on the claims of the Sultan of Sulu over Sabah. De Lima said they will look at the "validity or legal basis of the claim" of Kiram over the Malaysian-controlled state of Sabah.
De Lima said that while the President did not give them a deadline, they will try to finish the report in a few days. "As far as feasible, my study will entail a review of available materials/literature, including previous studies," she said. 
Aquino ordered the conduct of the legal study after saying that sending armed men to Sabah is not the way to resolve the dispute. 
Aquino has also talked to the parties of the family sultan. Some party-list representatives said that the Aquino administration should not prioritize the dispute though following the country's territorial dispute with China over the South China Sea.-  Rappler.com