To instruct the youth not to be involved in public and civic affairs is not only unconstitutional, but directly runs contrary to the various ways the youth can be involved in nation-building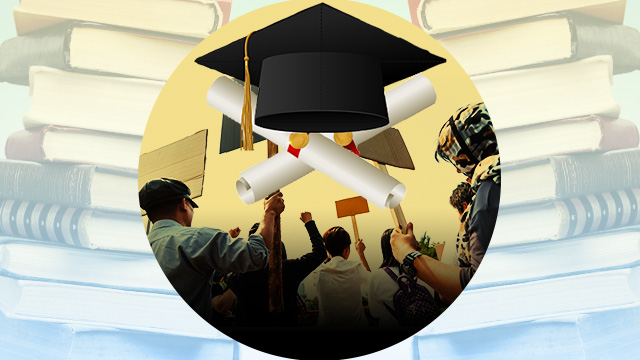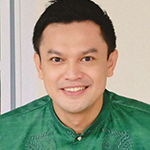 Many government officials and their supporters have been bashing college students when they protest and take to the streets or to social media their stand against the Duterte administration's glaring errors. These glaring errors, to name a few, are about the brutal war on drugs, the burial of Ferdinand Marcos at the Libingan ng mga Bayani, and dubious deals with China. (READ: Top issues and controversies under Duterte)
People would argue that students should not meddle with public or civic affairs, but instead, should focus only on their studies.
The problem with such advice is two things. First, it discredits the role of the Filipino youth in nation-building. Second, it views university education to be centered only on technical skills training and confined within the walls of the classroom. (READ: Youth activism: More than just organized action)
Youth in nation-building
The important role of the Filipino youth in nation-building is enshrined in Section 13 of Article 2 of the 1987 Constitution, which mentions in part that the State should encourage youth involvement in public and civic affairs.
Moreover, Section 2 of Republic Act No. 8044, known as the Youth in Nation-Building Act, states that youth development efforts should (1) promote the youth's realization that they themselves can improve their quality of life; (2) inculcate desirable values in the youth so they adhere to the pursuit of truth and justice; (3) encourage youth involvement and participation in policy making and program implementation to reduce poverty; and (4) mobilize the youth's wellspring of enthusiasm to free our people from fear, hunger, and injustice.
Given these statements, to instruct the youth not to be involved in public and civic affairs is not only unconstitutional, but directly runs contrary to the various ways the youth can be involved in nation-building.
Tertiary education is not only focused on equipping students with a particular set of technical skills to prepare them for their chosen profession. It has a required number of General Education (GE) courses that students need to take so that they have a foundation for technical training and foster their ability to think beyond their areas of specialization.
University education
However, these GE courses are also based on liberal education with the primary goal of promoting students' critical thinking and increasing their awareness of the world around them. In the University of the Philippines' GE Framework, it states that general courses are the synergistic relationship between the sciences and the humanities so that students are prompted to engage with issues and realities of their own times as citizens with integrity.
In Catholic universities, part of their additional GE courses are Theology subjects that are anchored upon Catholic social teachings, which are Gospel principles in relation to current social issues that prompt individuals to pursue the Christian mission of justice, peace, and care for creation.
On top of this, we now have an Outcomes Based Education (OBE) framework required by the Commission on Higher Education through CMO No. 46, series of 2012. This requires students' learning to be primarily measured by their ability to perform tasks, with less focus on traditional written examinations.
When one applies the OBE to GE courses, then it is inevitable for students not only to be aware of the world around them, but also to engage the world they live in, especially when they see the government doing things that run contrary to what they learn in school.
In addition, the existence of Service-Learning (S-L) courses, such as the Civic Welfare Training Service and Literacy Training Service of the National Service Training Program, require students to address problems in grassroots communities. Alongside similar S-L courses offered in tertiary institutions in the country, studies have shown that when students are engaged in communities, they develop a deep sense of social responsibility and actualize their commitments for social change. (READ: 'Traitor to youth': Groups slam NYC chief's proposal vs 'anti-government' scholars)
Given the existence of GE courses, OBE, and S-L in schools, we will expect more of student activism as the government commits more glaring errors and abuse of power.
Thus, we can truly say that many students become involved in the country's public and civic affairs because they are exercising their constitutional right and studying well to effectively work for social change. – Rappler.com
Mark Anthony Abenir is an associate professor and director of the Simbahayan Community Development Office of the University of Santo Tomas in Manila. He is also a development worker and serves as chairman of the Community Development Society of the Philippines.