The Philippine National Police, however, maintains contact with Peter Joemel Advincula whom it had earlier described as an 'information peddler'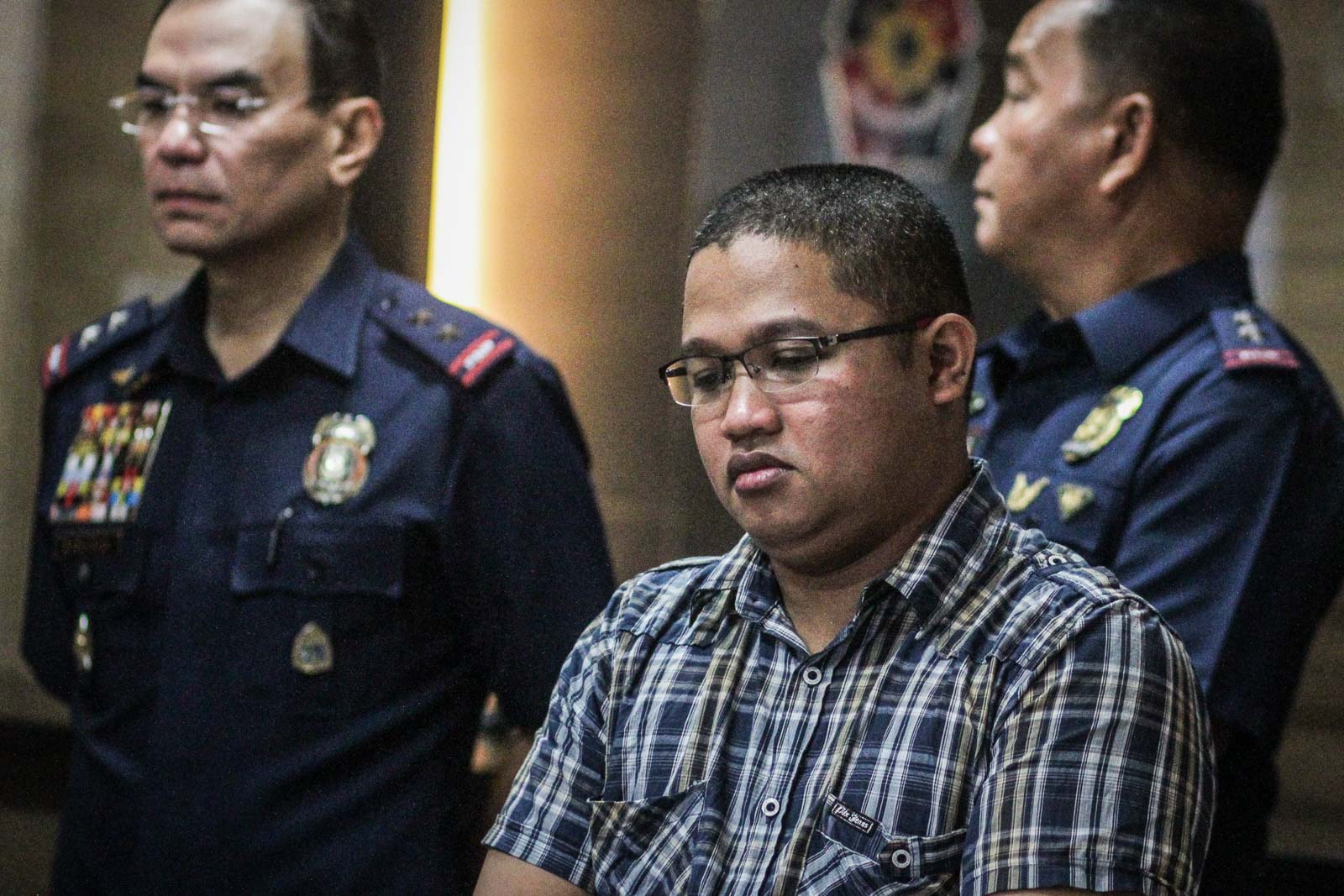 MANILA, Philippines – Peter Joemel Advincula, the man known as flip-flopping whistleblower "Bikoy," is no longer under the protective custody of the Philippine National Police (PNP), its spokesman announced on Tuesday, June 25.
"He is out and not in the custody of the PNP," Colonel Bernard Banac said in a Camp Crame briefing.
Banac said that the PNP,  however, was still in contact with Advincula regarding his claims about the opposition, despite earlier branding him as a liar.
It was unclear when he was released by the PNP, but he stayed under the watch of the powerful Criminal Investigation and Detection Group (CIDG) inside Camp Crame.
What claims? Advincula first stepped into the national spotlight for his claiming that some people close to President Rodrigo Duterte were involved in the illegal drug trade.
Through videos he uploaded in April 2019, Advincula claimed that former Duterte aide Bong Go, presidential son Paolo Duterte, Duterte son-in-law Manases Carpio, and Duterte's partner Honeylet Avanceña were accepting millons in drug money. (PODCAST: Sino si Bikoy at dapat ba siyang paniwalaan?)
He later surfaced in a press conference standing by his claims on May 6. But on May 22, he surrendered himself to the police and claimed in a news briefing in Camp Crame the next day that all his claims were orchestrated by outgoing opposition Senator Antonio Trillanes IV, and the Liberal Party, which both had categorically denied. (READ: Trillanes bares Bikoy texts disputing ouster plot claims)
Why does this matter? Banac said that Advincula no longer perceived threats to his life after months in hiding.
"Our assumption is that he's on his own, and he is doing good. There is no complaint coming from him that there is a threat to his life," Banac said.
Ever since his videos spread online, Advincula feared revenge from people he had accused of involvement in the illegal drug trade. He had also accused officials of the Aquino administration of collusion, but he took back the allegations during his press briefing with the police. – Rappler.com