The High Court consolidates 3 petitions against the EDSA provincial bus ban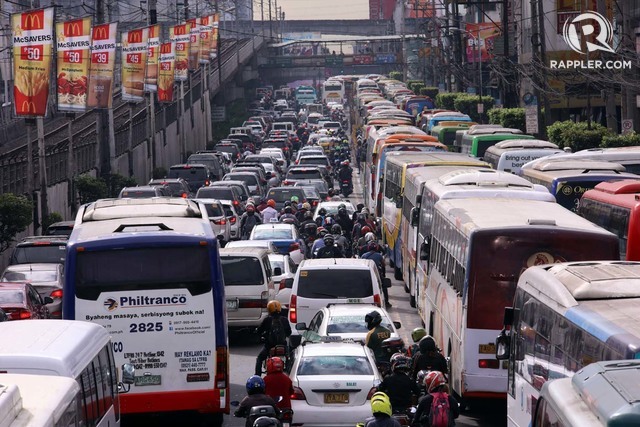 MANILA, Philippines – The Supreme Court (SC) on Tuesday, June 25, ordered the  Metropolitan Manila Development Authority (MMDA) to answer 3 petitions opposing the proposed provincial bus ban.
The SC en banc consolidated the 3 petitions against the provincial bus ban filed by  AKO Bicol, Bayan Muna, and Albay 2nd District Representative Joey Salceda.
"The Court also ordered the respondents Metropolitan Manila Development Authority (MMDA), et al to file their comment on the petitions within 10 days," the SC said in a statement on Tuesday.
The provincial bus ban effectively revoked the business permits of provincial bus terminals in EDSA in a bid to ease traffic in the metro. It has yet to be implemented.
The regulation would force commuters to alight at an interim terminal in Sta Rosa, Laguna and the Parañaque Integrated Terminal Exchange for those from the South, and another interim bus terminal in Valenzuela City for those from the North.
The petitions argued that the MMDA overstepped the limits of its powers as it had neither legislative nor police power to bar the issuance of permits in relation to the ban.

Transport economist Jedd Ugay said that the provincial bus ban is not economical and would push Filipinos to shift to a more "unsustainable" mode of transportation.
AKO Bicol also said in its petition that instead of easing people's burden, passengers from the provinces would end up inconvenienced. 
The closure of the provincial bus terminals was originally set to be implemented by June. On April 22, the MMDA implemented a dry run of the policy but it was suspended on May 6, because of public outcry. – Rappler.com