The first 3 years of President Rodrigo Duterte's term will pass on June 30. Political science associate professor Aries Arugay weighs in on the Chief Executive's popularity, gains and losses, and challenges in the next half of his term.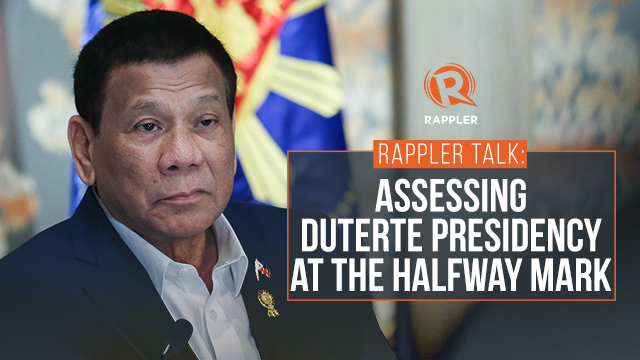 MANILA, Philippines – Rodrigo Duterte's presidency will reach its halfway mark on Sunday, June 30. How would you assess his administration and governance style?
Rappler reporter Pia Ranada speaks with Aries Arugay, political science associate professor from the University of the Philippines, about Duterte's sustained popularity, his political gains and losses, and how his presidency has impacted Philippine society. – Rappler.com
Go to The Halfway Mark, Rappler's special report on President Duterte's 3rd year in office, for more news, in-depth reports, analyses, podcasts, and videos.