This is AI generated summarization, which may have errors. For context, always refer to the full article.
(5th UPDATE) The accused is set to undergo inquest for inciting to sedition related to cybercrime and violation of the Code of Conduct for public officials and employees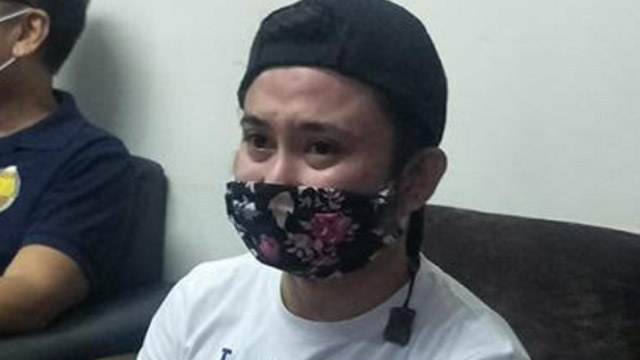 MANILA, Philippines (5th UPDATE) – The National Bureau of Investigation (NBI) said on Tuesday, May 12, that it arrested a 25-year-old teacher who posted on Twitter that he will give a P50-million reward to the person who will kill President Rodrigo Duterte.
NBI Deputy Director Ferdinand Lavin said the NBI Dagupan District Office arrested the teacher, who was identified as Ronnel Mas, on Monday, May 11.
Lavin told reporters in a message Tuesday that Mas was set to undergo inquest. An inquest proceeding indicates that Mas was arrested without a warrant.
In a video posted by the arresting NBI agents, Mas said: "Nagso-sorry po ako kay President Rodrigo Duterte. Hindi ko po intensyon 'yun (I apologize to President Rodrigo Duterte. That was not my intention)."
He added "'Yung tweet na 'yun kumbaga saloobin ko lang kaso walang pumapansin, kaya nagawa ko 'yun. Wrong move po (That tweet is just my sentiment and it was being ignored  so I did that. It was a wrong move)."
Charges
NBI Dagupan Chief Rizaldy Jaymalin said Mas will face charges of inciting to sedition related to cybercrime, and violation of Republic Act No. 6713 or the Code of Conduct and Ethical Stanfards for Public Officials and Employees
Mas is a public school teacher in Sta Cruz, Zambales. Public school teachers are covered by RA 6713.
"Freedom of speech and expression is not absolute, it has limits, especially when you are inciting people to commit horrific deeds," said Jaymalin. 
According to Jaymalin, Mas had deactivated his Twitter account before the NBI got to him, which raises the question of whether the warrantless arrest is valid.
In the past, pursuant to a precedent set by the Department of Justice in the Bikoy videos case, law enforcement has arrested people without a warrant over their online posts saying it is a continuing crime because the posts were still up at the time of their arrest.
A continuing crime, which usually just referred to rebellion and terrorism, gives basis for law enforcement to say the person was caught in the act – caught in the act being one of the valid grounds for warrantless arrest.
The apology video of Mas also showed he was interrogated without the presence of a lawyer.
Asked these questions, Justice Secretary Menardo Guevarra said: "Let's leave it to the inquest prosecutor…. I don't have all the facts."
"In any case, the rights of the person arrested will be respected at all times, including his right to counsel," said Guevarra. 
The DOJ chief also said Mas' apology will not spare him from prosecution.
"Apology is not one of the grounds for extinguishing criminal liability. One cannot feloniously injure another and get away with it by merely saying 'sorry," Guevarra said.
The Supreme Court has ruled in several cases that a restriction of free speech is allowed only in grave circumstances, or if there is a clear and present danger to the government.
The clear and present danger is established with the following guide questions:
Is the evil consequence that the government is trying to prevent extremely serious?
Is the imminence of that evil extremely high?
Retired Supreme Court Senior Associate Justice Antonio Carpio said that the high bar that protects free speech always requires that for speech to be punished, it must "invite imminent lawless action from those who hear or read the expression."
Duterte has, on several occasions, threatened to kill an array of people – including bishops – he deemed to be overly critical.
The NBI has been tasked by Malacañang under the Bayanihan Law to go after quarantine violators, including people who post false information about the coronavirus pandemic.
More than a dozen have been summoned by the NBI over their social media posts, including a man who griped about the administration's spending priorities – complaining about the purchase of a P2-billion private jet in October and the lack of funding to compensate health care frontliners. – Rappler.com