In cooperation with local police, the city government has arrested of 1,573 GCQ violators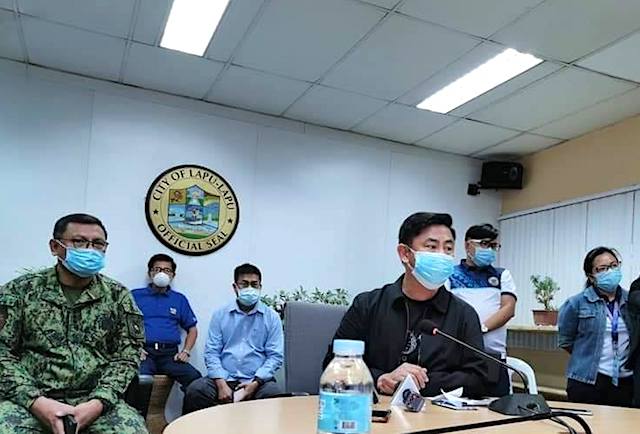 CEBU, Philippines – As the number of coronavirus cases rose, Lapu-Lapu City Mayor Junard Chan said he was considering allowing citizen's arrest of residents who are not wearing masks in public places.
In his State of the City Address on Thursday, July 2, Chan called for the amendment of Ordinance 15-084-2020, which imposes penalties for violations of quarantine protocols in the city.
"I will appeal to the council so that hard-headed people will be disciplined," Chan said  in Cebuano.
Currently, the ordinance only fines violators P2,000 for the first offense, P3,000 for the second offense, and P5,000 for the third and subsequent offenses.
Chan proposed to give cash incentives for every "citizen's arrest" made, to encourage residents to help enforce measures against the spread of the coronavirus.
The violations range from non-wearing of face masks, non-conformity to curfew and vehicular coding, failure to carry quarantine passes, mass gathering, and hoarding or overpricing of medical supplies.
Chan also thanked the city council and Vice Mayor Celedonio Sitoy for setting aside political differences and for approving the request to reallocate the city's annual budget to fight COVID-19.
"Our COVID response answered immediately the basic needs of our constituents because we are united," the mayor said. 
On Monday, June 29, the neighboring Mandaue City reported 17 police personnel testing positive for the coronavirus. 
Another 17 hospital workers also were confirmed positive for coronavirus on Thursday, July 2. (17 Lapu-Lapu City hospital workers test positive for coronavirus) – Rappler.com