Chinese Foreign Minister Wang Yi excluded the Philippines in his Southeast Asia tour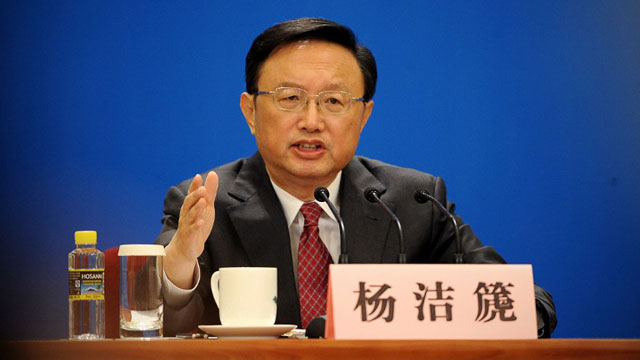 MANILA, Philippines – The Philippine government on Sunday, May 5, shrugged off the decision of China's foreign minister to exclude the Philippines in his Southeast Asia tour.
"We have not given a second thought to the planned visits to 4 Southeast Asian countries by the new Chinese foreign minister. The plan for these visits is his prerogative," Foreign Affairs Secretary Albert del Rosario said in a text message.
Chinese Foreign Minister Wang Yi will visit Thailand, Indonesia, Singapore and Brunei.
The Philippines and China are involved in a territorial dispute over the Spratly Islands and other interests in the South China Sea (West Philippine Sea).
"In the meantime, the Philippines continues to work toward further enhancing its bilateral relations with China with focus on deepening our economic cooperation and strengthening our people to people links, including seeking a peaceful rules-based resolution on our West Philippine Sea disputes," del Rosario said.
He added that he's looking forward to meeting Yi. He said he wants to work "closely with him."
Presidential deputy spokesperson Abigail Valte, for her part, said, "it will not be healthy to engage in speculations… We recognize perfectly the prerogative of the Chinese Foreign Minister to set his own agenda for trips outside of his country."
"This is a new minister that is holding the post and we reiterate, as we have already conveyed our congratulations to him and we wish him great success," she said. – Rappler.com