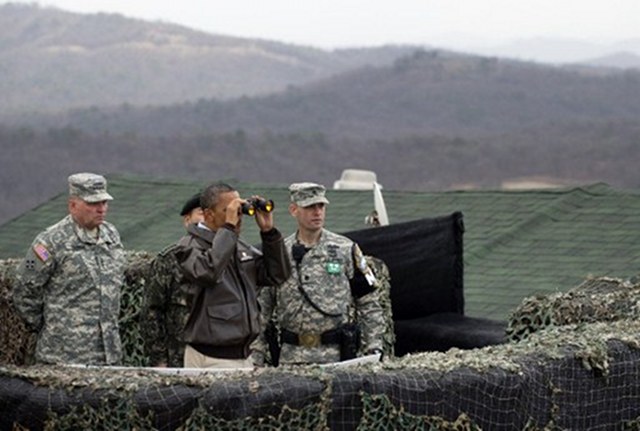 For the first time, US President Barack Obama visited the demilitarized zone that splits the Korean peninsula on Sunday, March 26, and peered through binoculars into North Korea where flags flew at half-staff to mark the 100-day anniversary of the death of Kim Jong Il.

He then described in strong words how the isolated North Korea remains in "a time warp," as well as warned against the planned test-firing of a long-range missile considered a direct violation of a U.N. Security Council resolution that bans the testing of the technology being used in the rocket-powered satellite.

The issue is the overshadowing message of the 2-day international nuclear security summit in Seoul which is bringing together top officials from 54 countries including China and Russia.

Vice President Jejomar Binay is there to represent President Aquino.

Read more on Rappler here and here.