Newly elected Liberal Party governors, representatives, and city mayors gather in Malacañang for a 'social lunch'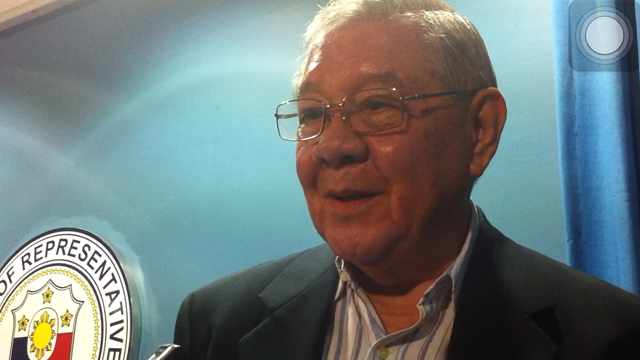 MANILA, Philippines – President Benigno Aquino III told Liberal Party (LP) members he wants Speaker Feliciano "Sonny" Belmonte Jr to keep his post in the coming 16th Congress.
"It sounded that way to me," Belmonte told Rappler. Newly elected LP governors, representatives, and city mayors were invited to Malacañang on Monday, June 3, for a "social lunch."
During his speech, Aquino praised Belmote as the "one who's always been in the forefront of pursuing dramatic and difficult changes." Aside from removing Chief Justice Renato Corona, the 15th Congress under Belmonte passed controversial measures like the reproductive health and sin tax laws, which both took 15 years to get enacted. 
Aquino's endorsement of Belmonte was a mere formality. LP stalwarts earlier told Rappler he was a shoo-in for the speakership.
The social lunch was organized by Belmonte himself. "I requested that PNoy have lunch with them – a sort of Parang getting-to-know-you and thank-you lunch. PNoy asked for unity and support from them," Belmonte told Rappler. 
"The President congratulated and thanked everyone," said LP secretary-general Samar Rep Mel Sarmiento.
It was arranged so that "the winning candidates could personally meet the President and hear the President's areas of priority in the next 3 years," added Marikina Rep Romero Quimbo. 
Aquino also told the LP  he's against the postponement of barangay elections "although he's not closing his door," said an LP member. 
Belmonte said they will request for another lunch with the President once the majority coalition is formed. Senate and the House of Representatives will vote for the next leaders on July 22, the morning of the State of the Nation Address (SONA).
The ruling Liberal Party enjoyed an increased number in the House of Representatives after the polls. They grew from at least 99 before the polls to at least 109 members in the coming 16th Congress, based on Rappler estimates. 
While it doesn't have the majority in the legislative chamber, LP enjoys the support of other blocs like the Nationalist People's Coalition, the National Unity Party, and the Nacionalista Party.
There are 233 district representatives and 58 party-list representatives in the incoming Congress. – Rappler.com