The agreement is reached as both countries tackle a row over the killing of a Taiwanese fisherman by members of the Philippine Coast Guard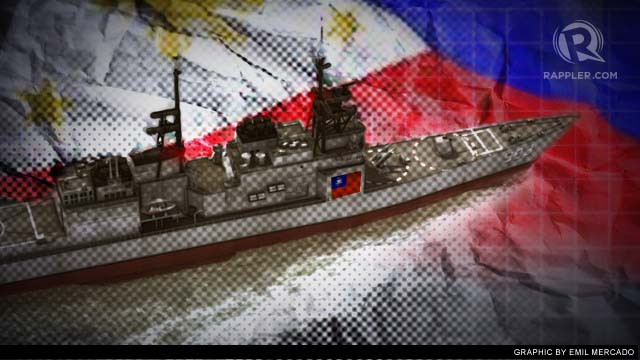 TAIPEI, Taiwan – Taiwan and the Philippines have pledged not to use force in fishing disputes, officials said, as they tackle a row over the killing of a Taiwanese fisherman by members of the Philippine Coast Guard (PCG) .
The agreement was reached during their first preparatory meeting on fishery cooperation held in Manila on Friday, June 14, Taiwan's foreign ministry said in a statement released late Saturday, June 15.
It said the agreement was aimed at avoiding a recurrence of incidents such as the death of 65-year-old Hung Shih-cheng who died after his boat was fired upon by PCG members while operating in waters near a Philippine island that Taiwan also claims as part of its economic zone.
"Both sides have guaranteed to avoid the use of armed force or violence in the implementation of fisheries laws," it said.
The two sides agreed to share their maritime law enforcement procedures and establish means for notifying each other without delay whenever actions are taken against vessels and crews of the other party, it said.
They also agreed to develop a mechanism for the prompt release of detained fishing vessels and their crews, in line with international practice.
Further meetings would be held on fisheries cooperation including management and conservation schemes, it said.
Philippine investigators said they had recommended that criminal charges be filed against PCG members involved in the fatal shooting after the coast guard in Manila initially insisted the fishing vessel had tried to ram their boat and their personnel had fired in self-defense.
The killing caused outrage in Taiwan, with President Ma Ying-jeou describing it as "cold-blooded murder."
His government ordered a freeze on the hiring of Filipinos to work in Taiwan, issued a "red-alert" warning tourists against travelling to the Philippines and staged naval drills near Philippine waters.
Philippine President Begnino Aquino III repeatedly apologized and sent an envoy to Taiwan, but these actions were rejected as insincere.
Following pressure from Taiwan, the Philippines agreed to joint investigations into the incident.
Taiwanese authorities were allowed to visit the Philippines, inspect the ship and interview the coast guard personnel involved.
The Taiwan investigators concluded that two guns were used in the attack, including a M14 rifle that fired the fatal shot.
Adding to the anger in Taiwan, authorities said the fishing boat had 50 bullet holes and there were no marks consistent with it ramming the coast guard vessel. – Rappler.com