Bayan Muna says the crackdown on undocumented OFWs in the Middle East is fueling the sex-for-flight operations by Philippine embassy officials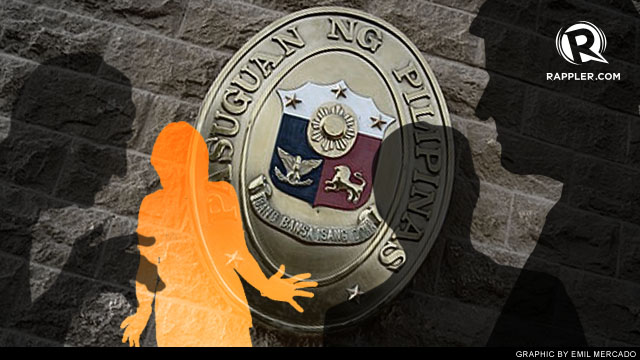 MANILA, Philippines – The political party Bayan Muna said the alleged sex-for-flight scheme by Philippine embassy officials in the Middle East is "just the tip of the iceberg" and must be fueled by the crackdown of host countries on undocumented overseas Filipino workers (OFWs).
Bayan Muna Rep Neri Colmenares said on Monday, June 24, that undocumented OFWs, especially in Saudi Arabia, are "getting desperate" especially with the resumption of the crackdown efforts on July 3. 
The Saudi government ordered a 3-month grace period for "illegal" workers "in breach of the labor and residency regulations in the kingdom to clarify their status." Foreign Affairs Secretary Raul Hernandez said the Philippine embassy in Riyadh and the consulate in Jeddah will not likely finish processing the amnesty applications of many undocumented Filipino workers in time for the July 3 deadline.
Colmenares said around 6,000 OFWs have set up "Tent Cities" in Jeddah and Riyadh. Instead of getting help from the embassies, "the opposite is happening."
"Aside from sexual favors, migrants are being asked to pay for their own tickets and use the 'back door' procedure," Colmenares said. 
On Tuesday, June 18, Akbayan Rep Walden Bello divulged details of embassy officials allegedly promising distressed OFWs in the Middle East that they will be prioritized in repatriation in exchange for sexual favors.
Read: 'Embassy staff prostituting OFWs'
Labor Secretary Rosalinda Baldoz ordered an all-woman, all-lawyer investigative team to "get to the bottom" of the sex-for-flight activities.
On Sunday, Labor Undersecretary Rebecca Chato urged the victims to come out because the investigation needs "strong documentation."
But Colmenares said what is needed "is an independent comprehensive probe on all the Philippine missions in the Middle East and the immediate repatriation of our countrymen in the Tent Cities."
"The Department of Justice (DOJ) can spearhead the investigation and migrant groups and legislators can be part of the team," Colmenares said. 
Colmenares added "the situation of our undocumented countrymen in Saudi is indeed very difficult" but "our own officials are doubly exploiting our Filipino women." – Rappler.com