The process of fixing their papers is different from the one covered by the grace period for undocumented workers who want to be repatriated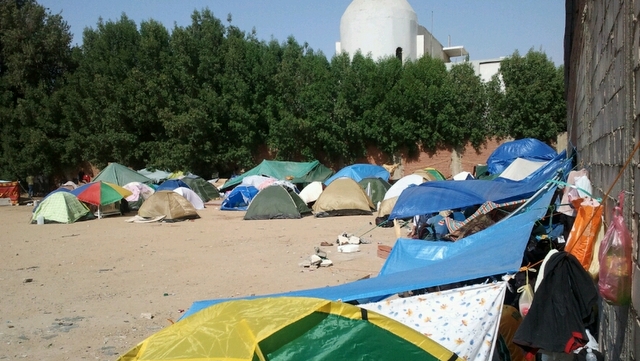 MANILA, Philippines – While the government of Saudi Arabia extended to November the deadline for undocumented workers to fix their papers, this grace period does not cover the undocumented children of legally staying Filipino mothers, the Philippine embassy in Riyadh clarified on Wednesday, July 3.
The embassy said Filipino mothers with undocumented children in the Middle East kingdom are facing a July 7 deadline to process the young one's documents.
It is a different process, the embassy stressed.
"The embassy stresses that the processing of the documentation for mothers and their children provided by the Saudi authorities is not covered by the royal order extending the correction grace period until November 3, 2013. This process is a special arrangement and is the first step in preparation for repatriation," the statement said.
The embassy added that, contrary to public perception, it is not easy for mothers to add their undocumented children to their iqama, or resident permit, if they find a new employer.
It noted that around 400 mothers and their children, for instance, have yet to undergo an interview with local authorities. Only 312 have completed the interview, it said.
The embassy's announcement comes a day after the Saudi government, in a move hailed by the Philippines, extended the grace period for undocumented workers. 
Saudi was supposed to penalize undocumented workers who couldn't legalize their status by Wednesday. It extended the deadline to November 3.
"Undocumented Filipinos are advised to take advantage of this extension, and immediately proceed to the concerned Saudi government agencies or to seek assistance of our embassy and consulate in Saudi Arabia for their repatriation or the regularization of their status," DFA spokesman Raul Hernandez said. – Rappler.com