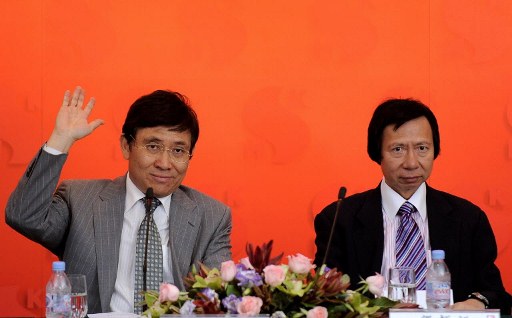 The politically connected chairman of Vietnam Shipbuilding Industry Group (Vinashin) was given a 20-year prison sentence over a scandal involving $43 million losses for the state-owned firm.

Pham Thanh Binh, who was appointed to the top post by his friend, Vietnamese Prime Minister Nguyen Tan Dung, and 8 more Vinashin executives were convicted for the controversial purchase of ships without government approval and 2 failed power plant projects for the world's-biggest-shipbuilders-wannabe.

Their fate came after 2 of Asia's richest — the Kwok brothers in Hong Kong — were arrested on allegations of improper business deals. The Kwoks are in the property business in Hong Kong, where citizens are growing restless over hikes in property and other costs of living, resulting in the recent ascension of a new chief executive who has expressed opinions contrary to the interests of the tycoons.

Read about Vietnam's executives on BBC.co.uk

Read about the Kwok brothers on Rappler.