'We must nurture a legal ethos that mandates and extolls prudence in spending, and transparency and accountability in the use of public funds, especially in the use of Priority Development Assistance Funds or PDAF,' Belmonte says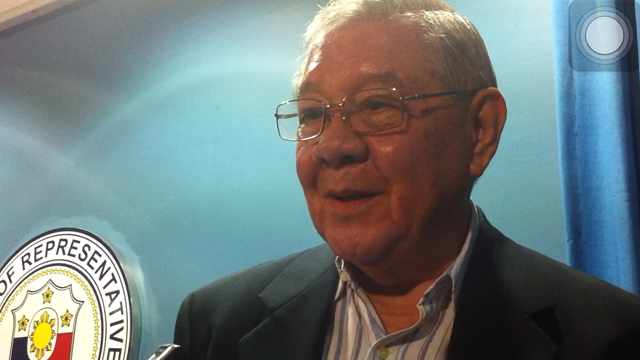 MANILA, Philippines — It is a rare honor to once more be entrusted with the Speakership of this Chamber. This grave responsibility was first reposed on me briefly in 2001, and again in the 15th Congress.
Today, I am deeply humbled by your vote of confidence. I accept anew this duty, equally confident that, irrespective of our differing political affiliation, geographic or sectoral interest and persuasion, we will always stand strong and unified in our resolve not merely to consolidate the gains thus far realized, but to move towards our great future.
I pledge to honor that trust with a leadership that respects the voice of every member in all proceedings of this chamber and upholds the integrity of this assembly as a democratic institution of government. 

Mula sa puso, maraming salamat sa inyong pagtitiwala. 
High performance ratings for House
Whether re-elected or as new members of this Chamber, we all witnessed the back-breaking burden legislators of this House bore to discard practices of the past and steer the country towards the proverbial matuwid na daan. In the past three years, it was this House which overhauled the appropriations process, and built the habit of the prompt enactment of a transparent and responsive national budget; this House which refused to shirk from the politically difficult task of impeachment and fortified the constitutional promise of accountability in government.
The ratings achieved by this House in successive public trust surveys are not only historic; they are likewise indicative of the transformation of this institution and of our efforts to place our national constituency front, back and center of our legislative agenda.
The remarkable improvements in the country's competitiveness rankings, governance indicators and corruption indices; the investment grade credit ratings achieved under President Aquino; and the economic growths posted last year and in the first quarter of this year which are unsurpassed in the region are extraordinary feats which we achieved even as the world around us grappled with a stale, if not contracting, international economy and immense political disturbances. 
Task in next 3 years
The greatest error we can commit today is to mistake the past three years as ends in themselves, and not merely as a preview of the greater things to come. 
Our task in the next three years must be to resist the costly temptation of resting on our laurels, to inspire greater belief in our collective capacity for greater accomplishment within our country and outside, and to marshal government resources towards making possible a more vibrant and resilient economy and people.

In close collaboration with the Senate and the Executive, we will craft a legislative agenda that will generate greater economic activity in our country.
 
Reducing the impediments to the ease of doing business even as we rationalize our incentives framework, and creating a more even and stable regulatory framework that will rid the private sector of its fears from funding our economic expansion, especially in such critical areas as power and energy, are essential if we are to sustain our growth and employ the jobless. 
The habit of promptly enacting a national budget must be complemented by judiciousness in the use of public resources. The reprieve enjoyed by our people from additional taxes can be sustained without substantially impairing our future growth and expansion if efficiency in government spending is further strengthened and institutionalized in our appropriations act, and assiduously guarded through the oversight powers of this House. 
Greater investment in public infrastructure and facilities must be encouraged, simultaneous with our concern for prudence in the use of public resources. As we pass laws that deter and close the avenues for corruption, so must we gain greater confidence in using public resources to address and anticipate the needs of our expanding economy.
Prudence in spending PDAF
We must nurture a legal ethos that mandates and extolls prudence in spending, and transparency and accountability in the use of public funds, especially in the use of Priority Development Assistance Funds or PDAF. Ambiguity must yield to specific, definite and verifiable development programs and projects for both district and party-list funded activities. A strict obedience to a much tightened guidelines in the use of public resources is the strongest guarantee of efficiency, ensuring that each peso spent generates exponential returns for our people. 

For my part, my PDAF, since first serving as member of this Chamber in 1992, were spent strictly within my district in Quezon City, subject always to public scrutiny, and sometimes to criticism. 
Homerun in 2016
The 16th Congress coincides with the second half of President PNoy's six year term. These three years are sometimes more difficult to manage because whiffs of the next election hang in the air. This time might not be too different. Nevertheless, I call upon all of you, my colleagues, to unite behind this administration's and our reform agenda in the interest of our people so that the 16th Congress along with President Aquino's term of office, ends, not with a strike out, but with a homerun. 

Reforms in governance cannot be neglected. Government leaders must now augment our "kung walang kurap, walang mahirap" battle cry with "walang kukurap", and marshall greater support for the President's agenda towards a clean, honest, efficient and responsive public bureaucracy. 

We must complete the modernization of our institutions and the processes they adopt, and rid them of wastages which equally robs our people of essential public services. Until our accomplishments in the transformation of government become convincingly irreversible, we can neither allow our present gains to be dissipated midstream nor frustrate anew the expectations of our people. 
Visionary Congress
My colleagues, our beliefs and philosophies will undoubtedly require us to debate and disagree as we perform the legislative duties we will set up. But our democratic experience in the past Congress – the Congress which courageously tackled some of the most controversial and divisive measures – should remind us that our differences cannot remotely justify the obstruction of urgent and necessary legislation, but must in fact be used to enrich it. 

With your help, ours will be a pro-active 16th Congress, one that refuses to squander the accomplishments of our predecessors but builds on them that we may finally bridge the realities of the present to the promise of our future. 

Ours will be a visionary Congress that will anticipate our needs and steer our economy to a path of sustained, but especially, equitable and inclusive growth. 

Together with you, we will be that Congress worthy of the trust reposed upon it by the constituency who elected us – the Filipino people.

Maraming salamat sa inyo at mabuhay tayong lahat. Mabuhay ang bansang Pilipinas! — Rappler.com
(This speech was delivered by Speaker Feliciano Belmonte Jr after taking his oath on Monday, July 22.)