Budget chief Butch Abad says that by 2015, the pork barrel system or any form of its kind will cease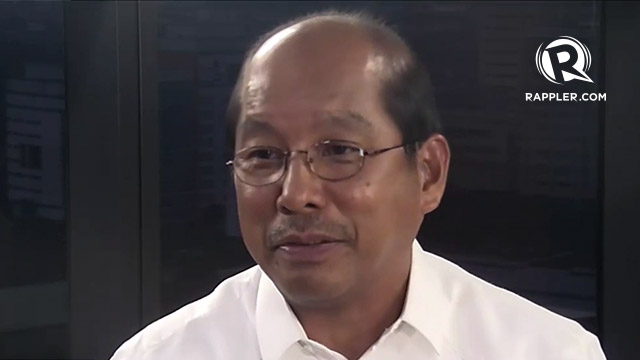 MANILA, Philippines – Is the President simply intending to substitute the Priority Development Assistance Fund (PDAF) with a new system of allocating discretionary funds to lawmakers?
According to Department of Budget and Management (DBM) Secretary Butch Abad, there will no longer be a pork barrel system of any form by 2015. The cabinet official issued the statement during a TV interview at ANC's Business Nightly.
"In 2014, that P25 billion is already there, so therefore, it has to be appropriated. But in 2015, there's no more PDAF, no more special fund so they'll have to request the executive for some of their projects that fall within the menu that their community needs to be included in the budget of a national agency," ANC-Yahoo quoted Abad.
Pork barrel funds are budget items in the General Appropriations Act (GAA) over which lawmakers have a say. They can direct how, where and when the funds can be disbursed. They are supposedly meant for projects and services that enhance the living conditions of lawmakers' constituents.
"He (Abad) [gave assurances] that by 2015, there will be no more special pork barrel funds in the budget," the online report read.
The budget chief added that the lawmakers' use of their 2014 PDAF will be closely monitored, following the reforms that President Aquino proposed.
Aquino said during a press conference on Friday, August 23, that it's time to abolish the PDAF. This was criticized as simply a renaming of the old system.
Presidential social fund
On Saturday, August 26, leftist lawmakers challenged Aquino to forego the President's Social Fund (PSF).
READ: Leftists to Aquino: Forego your presidential fund
Deputy presidential spokesperson Abigail Valte, however, said the PSF is being put to good use.
ABS-CBN reported that Valte insisted the PSF is not a form of pork barrel fund, as it is not sourced from the GAA. 
"It's essentially a trust fund. We don't propose an amount for the Presidential Social Fund every year. That fund is supported and replenished by a percentage of the profits from PAGCOR and if I'm not mistaken, may maliit din po sa (there's also a small sum from) PCSO," the report quoted the Palace official. 
The 7 representatives from the Makabayan bloc said they will not use their discretionary funds for the remainder of 2013 to signify support for the pork barrel system's complete abolition.
Asked how they intend to fund their projects such as scholarships for young people, Kabataan Party-list Rep Terry Ridon said they will simply push for laws allotting greater state subsidies for specific interests.
He added that the message they want to send is more urgent, even though there are people benefiting from their projects funded by PDAF. – Rappler.com