The gasoline, oil and lubricants cost triple since 2010, a Commission on Audit report reveals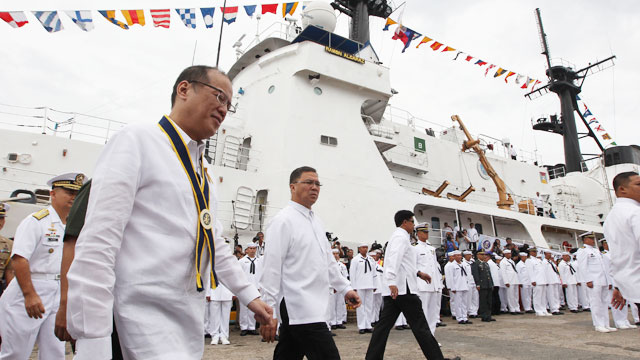 MANILA, Philippines – The Commission on Audit in a report released Friday, September 13, revealed that the Philippine Navy's 2012 expenses for gasoline, oil and lubricants (GOL) breached the P1-billion  mark.
The item, reported as P1.291 billion, was the biggest one under the Navy's maintenance and other operating expenses (MOOE) in 2012. It makes up 32.6% of the P3.962 billion total MOOE.
The GOL cost tripled since 2010, when expenses reached only P478.853 million. In 2011, it hit P713.482 million.
The cost increase coincided with the country's acquisition of two refurbished Hamilton–class cutters from the US Coast Guard: the BRP Gregorio del Pilar and BRP Ramon Alcaraz. Both were transferred to the Philippine Navy on May 13, 2011 and May 22, 2012, respectively.
In May 2012, the Department of National Defense posted on its website a notice inviting suppliers to submit a bid to deliver P247.6 million worth of fuel and lubricants for BRP Gregorio del Pilar.
A May 2000 report by the US Coast Guard Research and Development Center revealed that a Hamilton-class cutter USCGC Sherman, which is in active service, burns 867,827 gallons of fuel on a normal mission year. – Rappler.com