The PNP confirms Zamboanga City police chief Juan Chiquito Malayo was hostaged, but recommends an award for him for getting 23 MNLF members to surrender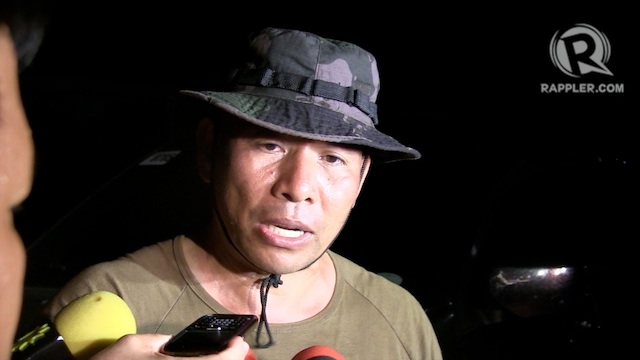 ZAMBOANGA CITY, Philippines – Zamboanga City police chief Senior Supt Juan Chiquito Malayo will get an award for getting 23 members of the Moro National Liberation Front (MNLF) to surrender.
"The PNP is deliberating a reward and commendation to him. What he did was commendable," said PNP deputy director for operations Gen Felipe Rojas Jr during a media briefing on the Zamboanga City crisis on Wednesday, September 18.
READ: Hostaged? Zambo top cop doesn't look like it
Rojas said Malayo is on "full duty status." He is not relieved.
Malayo and his men were conducting clearing operations in Barangay Mampang when he was "hostaged" by the MNLF. His abduction was confirmed by the PNP.
Malayo emerged early evening bringing along with him 23 MNLF surrenderees. He said he and his men did not engage the MNLF in a gun battle. They only talked. – Rappler.com